Top 5 Apps for WiFi Hacking without Root
Why we need apps for WiFi hacking?
Today, people can use apps for virtually anything that they need or want. With millions of free and paid apps, everyone can pick and choose which apps will meet that specific need or requirement. In some cases, the apps that a user chooses may be made specifically to hack various software so it is important to know what some of these apps will do for you. For instance, there are some innovative apps on the market that will give the user the capability to hack into various kinds of WIFI.
With that being said, here are a few reasons why an user may want to hack into someone else's WIFI
- Use WIFI connections without having to pay for the cost of using a provider;
- Saves the individual on data allowance, especially when there data allocation is limited or about to run out - Helps to speed up the user's loading times.
Next, we list top 5 apps for WiFi hacking without rooting your Android phone to help you connect to WiFi network without password.
Top 5 WiFi Hacking Apps for your Android Phone
1. WiFi Wps Wpa Tester
This app was initially created for access point since the developers wanted to know if it was vulnerable to cyber-attacks. As time passed, the developers of this applications addied more useful feature like hacking into WiFi networks. Here are some of its major benefits.
- Easy to use
- Freely available
- Uses multiple algorithms
- Easily Cracks WiFi Passwords
Download WiFi Wps Wpa Tester on Google Play Store >>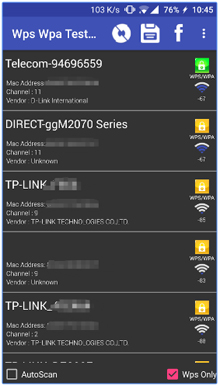 2. AndroDumpper
Used for cracking into WPS enabled routers so it is idea for hacking without root. User must use with a cell phone tracker in order to see the list of WiFi networks that's available in the area. Here are some of its major benefits.
- Ease of use
- Works with no-non rooted and rooted devices
- Freely available
Download AndroDumpper on Google Play Store >>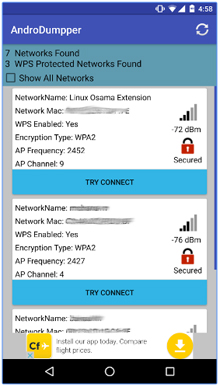 3. WPS CONNECT
Just like the name indicates, it is a very powerful app that can connect to virtually any router that's enabled with a WPS protocol. This app applies to networks in both public and commercial places. Here are some of its major benefits.
- ¥ Productive results provided by powerful algorithms
- Easy to use and freely available
Download WPS CONNECT on Google Play Store >>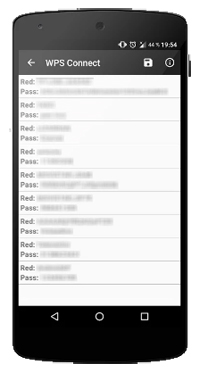 4. WiFi Master Key
Master Key can be described as one of the best wifi hacking apps that's available today. Popular app that has been used by millions of users worldwide. Here are some of its major benefits.
- Easy to use
- Identifies nearby networks with an automated feature
- Developers have made this app available in 19 languages
5. WiFi Pass Key
Pass Key can be described as a user-friendly app that is also secure and easy enough by the keys to nearby networks. Designed with a innovative interface. Some of its major benefits is as follows:
- Safeguards the users own network from malicious activities
- Global access to shared networks
- Helps with signal boosting
- Share WiFi hotpot to other people
Download WiFi Pass Key on Google Play Store >>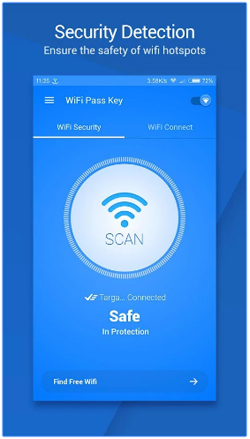 Related Articles:
Add a comment