Guide on Odin Root: How to Use it to Root Android?
Accounted as one of the versatile operating systems of all times, Android users often don't understand the need of rooting their systems. Despite its openness and compatibility, Android systems too, are unable to offer a few features that a user might need. Rooting your Android operating system, thus, can help you unlock several features, even the ones considered incompatible with the system. You can install carrier-free apps, block ads during videos, and increase your device's speed and battery life. Rooting, however, isn't an easy task and requires the right tools and technique to do the same because there are risks for rooting Android devices. In this article, we introduce a famous rooting tool to you - Odin Root!
What's Odin Root?
Odin Root is a root tool meant especially for rooting Samsung Android devices, to help the users personalize the device to their own benefits. The tool can be used for rooting both Samsung Android mobile phones and their tablets. The tool offers one click root method for users not familiar with rooting their devices. One can also opt for several other techniques to root their phone which may include customizing their ROM and their kernel as well. There various features of Odin Root are:
- Free to use
- High success rate
- Custom Kernel
- Easy to operate
- Enable to install custom ROM
The tool, however, has a lot of disadvantages which include:
- The non-availability of any built-in backup method
- Be compatible with only Samsung Android devices and can't be used for any other Android phones and tablets
- Requires downloading separate Auto Root package for every Samsung Android device.
The following contents will show you how to root Android devices by using Odin Root:
How to Use Odin Root to Root Android Phones/Tablets?
First off, here are some things you need to do beforehand:
1. Backup your Android Device: Backup your Android device on computer in case of losing data during or after the rooting process.
2. A Charged Battery: Keep the battery of your Android device no less than 60%.
3. Make sure your device has a USB driver. If not, install one for your phone/tablet.
4. Enable the USB Debugging Option on your phone. This can be done by choosing the "Developer Options" tab under the "Settings" of your phone. For details, you can refer to how to enable USB debugging on Android phones.
After following the previous, you can use the following steps to root your Samsung Android device with Odin Root:
1. Look up the build number of your device by going into the "About Phone" tab under "Settings" menu.
2. Download the CF Auto Root Package, extract it, and save it onto your device.
3. Turn your Samsung device off in the Download mode. The download mode of most Samsung devices can be enabled by pressing the Home, Power, and Volume down button simultaneously.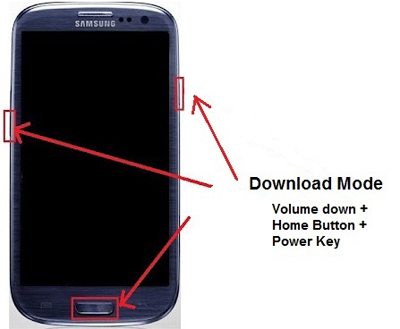 4. After switching the device off in the download mode, connect your device with PC/Laptop with the help of a USB cable.
5. Move on to the location where the CF Auto Root file has been extracted and select the executable file of Odin. The USB drivers will help you see an "Added" message in the window and will turn the ID: COM option blue.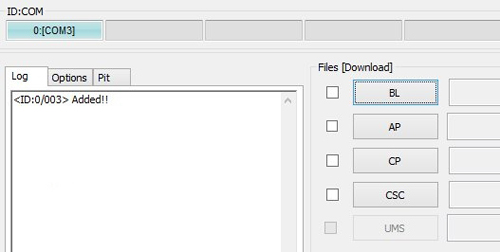 6. Click on the PDA button and open the .tar.md5 file from the location of the Auto Root package.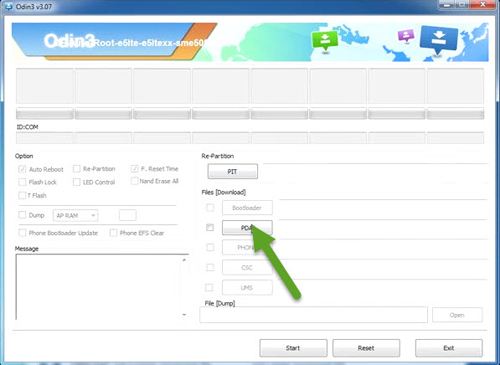 7. Click on the "Start" button to start off the rooting operation after the addition of the package.
8. A "Pass" notification would appear on the window when the process has been completed.


9. You can now disconnect the device and start it again.
Related Articles:
How to Root Samsung Galaxy S4 GT-I9500?
How to Remove Root from Android Devices?
Add a comment