Must-Have Advertisement Blockers for Android Phones
The Android OS is undoubtedly one of the best operating systems in smartphones and tablets but a common problem that many Android users experience is that of unwanted advertisements at times. The case introduced in the below is surely not so foreign: You are playing a game and then suddenly one of the pop ups come out. If you are unlucky you might miss out on the crucial stages of the game. While you might love your Android phone, pop ups can be distracting and irritating. Which might make you ask, isn't there a way out?
This is where the need for ad blocker apps for Android comes in which not only help block unwanted ads instantly but also keep our smartphone free of media which can cause virus in it easily.
Top Android Advertisement Blockers You Need to Know About
1. Adblock Browser – One of the most popular ad blockers, it helps block all types of annoying and intrusive ads and popups saving your time and energy. Being available for free, it is also enhances your browsing experience and works in the background without disturbing the user while filtering advertisements before they pop up on the screen.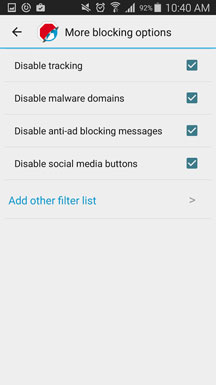 Here to Download Adblock Browser >>>
2. TrustGo Ad Detector – This is a free dual app for Android which blocks those ads which might get displayed through several apps which make use of common advertisement networks to do so. This also ensures that the user's privacy is kept intact and no data or identity leaks take place. It can recognize ads from hundreds of different networks and block each one effectively.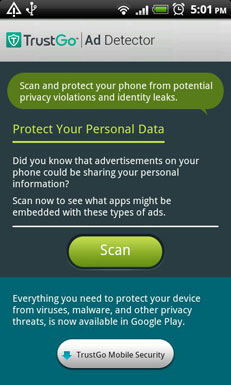 Here to Download TrustGo Ad Detector >>>
3. AppBrain Ad Detector – This is a free adblock app for all Android devices which comes with a virtual inbuilt brain which can smartly detect ads and block them. It can detect an array of advertisements such as desktop icon spam ads, push notifications and privacy concern apps too. Moreover, this app also tells the user about the source of the ad and the concerned ad network.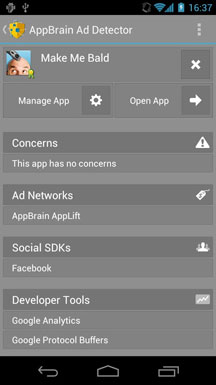 Here to Download AppBrain Ad Detecto >>>
4. Adblock Fast – This is a great free ad blocking app which allows the user to do so without rooting his device or switching it to a different browser. Using an optimized filtering rule set, it goes through web pages rapidly while also consuming less disk space and lesser memory as compared to other ad blocking apps.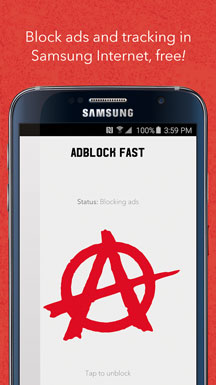 Here to Download Adblock Fast >>>
5. Ad Blocker – One of the simplest and most efficient apps in recent times, it detects advertisements and popup windows and blocks them instantly. Working in the background, it does not hamper the device's regular activities in any way. Being available for free, it allows you to use your Android device ad-free.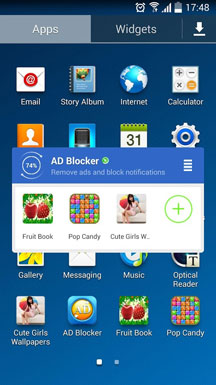 Here to Download Ad Blocker >>>
Bonus One: How to manage downloaded apps?
The Coolmuster Android Assistant is a one-stop Android managing software which can deal with any type of Android media be it contacts, SMS, apps or photos and videos and save them in one place in your computer! It is just what you need to save your ad blocker apps and much more and manage them when need be. You can transfer all files between devices and even ensure that you have the right pop up ad blocker installed.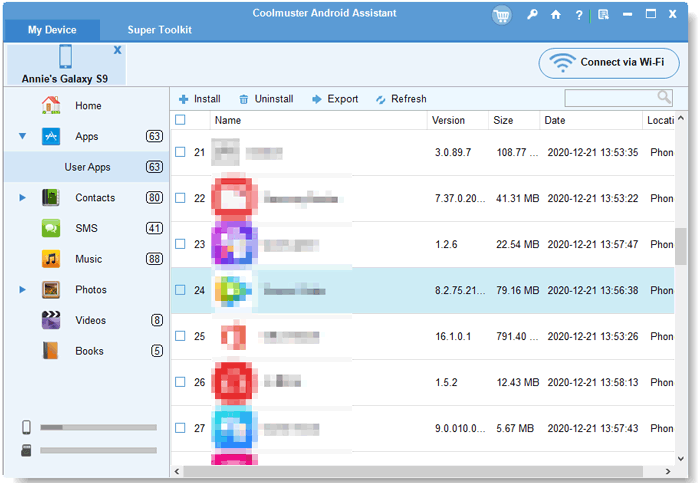 Bonus Two: How to share useful apps?
Using the Coolmuster Mobile Transfer is the best way to share such useful apps from an old device to a new one. It is a unique tool which allows the user to move any kind of data from one device to another safely and quickly even if they come from different manufacturers.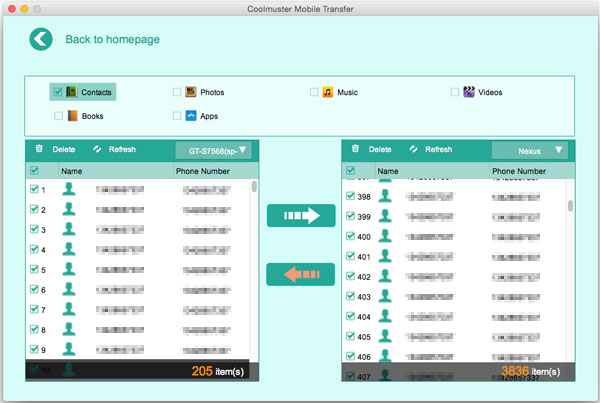 These two software mentioned in the above both provide an easy-to-understand user interface, so whether you want to back up apps or share useful apps with others, just choose the right one and follow the steps to do it!
Related Articles:
Tips to Manage Android Contacts on Computer