Android Stuck in Odin Mode: How to Exit Android Odin Mode
Android users have the capability to do a lot of things that other mobile phone users can not do with their devices. With an Android phone, the user can make changes that simply override what the manufacturer has already done. From adding apps that have been developed by the novice software programmer to replacing the manufacturers operating system with a different OS, the user can do virtually anything that they want to when they get the hang of it. This is one of the primary reasons why the Android Odin mode is considered to be so valuable today.
Part 1. What is Android Odin Mode
Part 2. Back up Your Android Device First
Part 3. How to Get out of Android Odin Mode
Part 1. What is Android Odin Mode
The Android Odin mode has been designed for one manufacturer's phone, and this is the Samsung brand of phones. This mode can be described as a third party application that can be used to give each user some superpower capabilities. These capabilities are not meant for the average user and the operations that they are looking for. Instead, this mode of operation is intended for those users who want to take their Samsung phones to the next level and beyond. For instance, Samsung phones come with specific features and an operating system that allows them to do what the manufacturer has intended. Outside of this, the user is restricted to what the software developers of this device are allowing.
However, when the user decides to use Android Odin Mode on their Samsung devices, they will have the capability to make major changes. For instance, when the user is looking to use this mode, they can replace the present OS with a different one.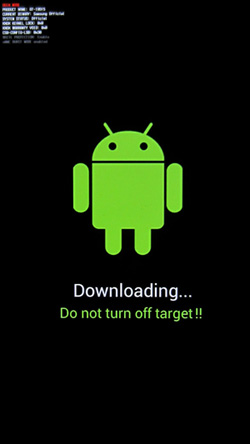 Part 2. Back up Your Android Device First before Exiting Odin Mode
Because of the power that this mode gives the user, there are certain things that must be taken into consideration. One of the most important is backing up the data from their Android devices prior to exiting the Odin Mode. The back-up of this data is imperative for users since there is always the possibilities of losing data files that the user really needs and wants.
To back up the files on an Android device for these purposes, the user should use a tool that allows them to do it with ease. One such tool that gives the user these types of features is Coolmuster Android Assistant or Android Assistant for Mac. It is able to back up Android contacts, SMS, call logs, photos, videos, music, apps, etc. on computer with one click and you can also preview and restore the backup to any Android device effortlessly without any data loss.
With the Coolmuster Android Assistant, you can back up your Android data with these 3 easy to follow steps:
Step 1. Run Android Assistant on your computer
Get the program run on your computer after installing it. Connect your Android devices to the desktop computer by using a USB or WiFi. Once this connection has been made, the user will have a chance to transfer as well as manage all of their files.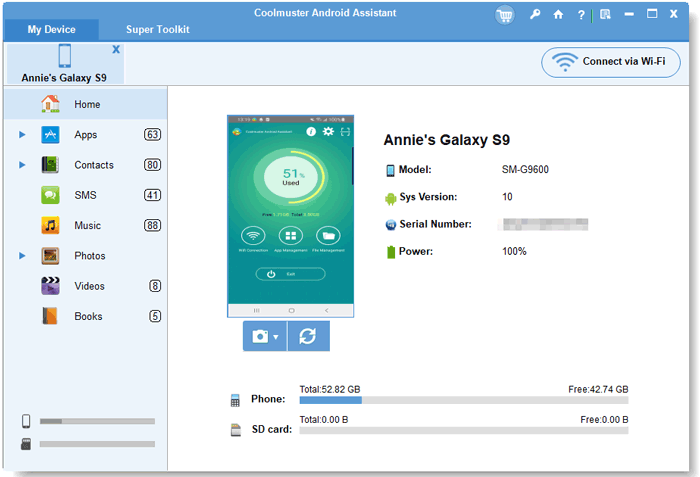 Step 2. Start backing up Android data to computer
The backup process can be done by picking the "Super Toolkit" tab from the top, and tapping "Backup" option from the new window.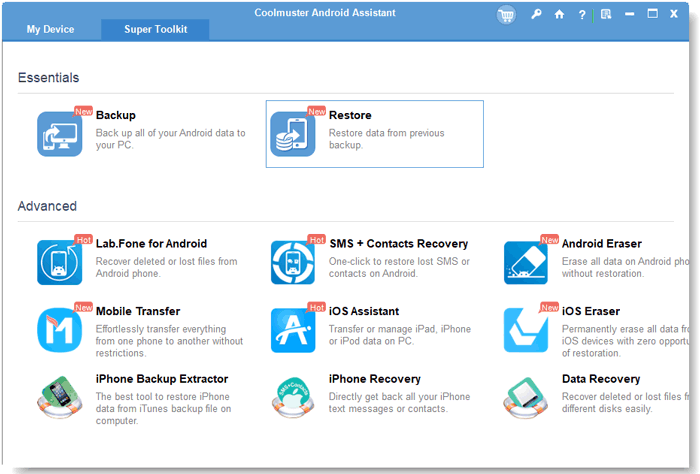 Then, choose which files that you want to keep permanently and click "Back Up" button to save them on your computer.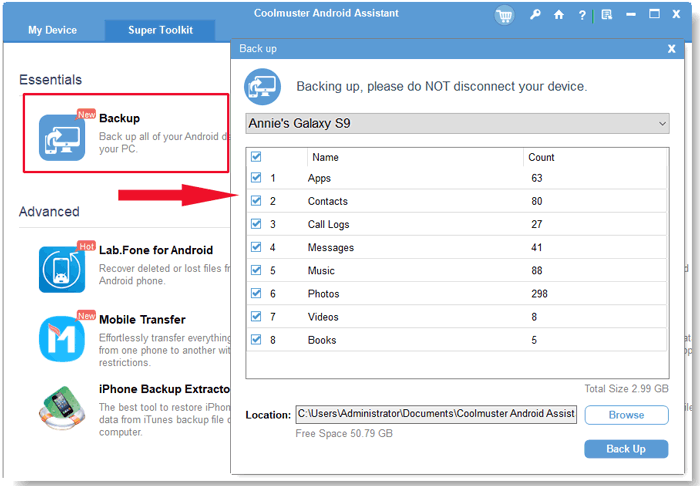 People Read This Article Also Read:
How to Turn on/off Safe Mode on Android?
How to Disable the Lock Screen in Android Devices?
Part 3. How to Get out of Android Odin Mode
Every Android phone has some unique features that can only be used by the users who have access to that specific software or hardware facilities. While some of these unique features may be great for the superuser, they can begin to be very troublesome for the average person that does not want or need access to the extras that their androids offer. For example, Samsung has a feature that is unique to their brand that allows the user to use Android Odin mode. Though this mode is beneficial to those who want to do something very special to their devices, this mode can present issues that may be a little difficult to get through without the proper help and instructions.
Because this problem is a critical error that needs to be fixed using certain commands, it is important that each user follows the steps that have been laid accurately. For instance, before trying to fix this error, you will need to backup all of your data first to prevent losing any of your data accidentally. Once you have backed up the data on another device or desktop, you can fix the problem by using at least 1 of 2 methods.
Method 1: Allow the user to fix the problem without the use of firmware
Step 1. Take the battery out of the Android (Samsung phone).
Step 2. Wait at least a minute and then place the battery back into the device
Step 3. Turn the device on so that it can reboot
Step 4. Connect the Android and the PC via USB cables
When the Samsung phone appears as a storage device, the user will know that the issue is fixed.
Method 2: Utilize Odin Flashing Tool and Stock Firmware to fix the problem
This is the best way to make Samsung mobile phones safely exit the Odin mode. However, this method is more complicated than other methods.
Step 1. For your specific Samsung device, the user will need to download stock firmware (https://www.sammobile.com/firmwares/) and Odin Flashing tool on a PC
Step 2. When complete, extract both software applications on the PC.
Step 3. Download and install the USB drivers.
Step 4. Connect PC via USB cables while the device is still in the download mode.
Step 5. As an administrator, run Odin software and then click the AP button so that it will take you to the files that have been extracted.
Step 6. Click on the start button to initiate the flashing process. When complete, you will see the word "PASS".
Related Articles:
Backup and Restore Samsung Galaxy
How to Exit Download Mode on Samsung Galaxy