Must-Have Writing Apps for Android Phones/Tablets
With the trending Android phones and highly developed apps available today, writers can write and directly publish articles from their phones or tablets. Your smartphone can support larger screens, and you can write as you want even on the go. You can write on the train, on the plane or even during meetings. Android writing apps help you to take down notes easily. Below is the list of top 5 Android writing apps, which every writer should know, so that writing can become a lot easier.
1. Google Handwriting Input
This superb app allows its writers to handwrite text on phone or tablet in 87 languages while supporting printed and cursive writing, with or without a stylus. Along with this, it supports hundreds of emojis and can be fun to work with. Also, this app is great for touch screen typing or voice input and beneficial for those who find typing languages on Android to be challenging. The only drawback is that this app is slower than a normal keyboard.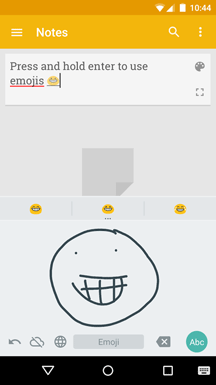 This app is great for creating beautiful graffiti and photos out of any text and can be shared on social networks or instant messaging application with friends. It also allows one to add stickers, frames, filters etc. on top of the photos. The App also contains lot of free downloadable backgrounds, frames and fonts for use. There are a wide range of options for every element and custom MMS messages can be created to send or save in gallery. However, the drawback is that one may lose time playing with all the options.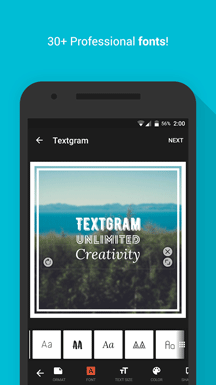 3. Write
This app provides a unique set of tools that can edit and navigate over hand-written documents which makes it one of the best solutions for note-taking, brainstorming and drawing, along with the regular features of vector drawing application. The drawback recently faced with this app is that 360 Security deletes Write documents.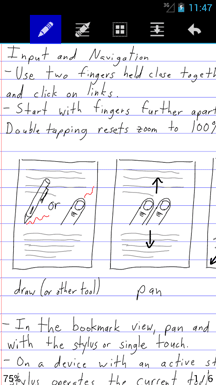 And to download the wanted writing apps to your Android device, or delete unused apps from Android, or manage the apps as needed, you can rely on this Coolmuster Android Assistant.
4. INKredible
This app gives you the exact feel of writing worth a pen on paper. This app provides a sophisticated manipulation of Bezier curves and makes your handwriting look all the more better, in any resolutions. This app provides distraction free writing as all the UI controls and buttons are hidden and only a blank sheet is visible to the writer. The unwanted part here is that it takes time to learn the app and one needs to pay for the extra pens.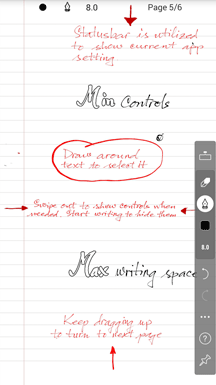 5. Book Writer Free
If one wants to be creative and write books and stories then this app is just right for you. One can set up names separately and link them to their stories, which also make it easy for changing it later. Also, different chapters' progress is stored as different versions. One can export stories and if using the paid app then you can see older versions of the, stories as well.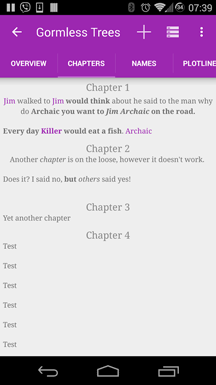 Getting yourself a Good Android Writing App
If you're looking to take down quick notes, collaborate with team members faster even when you're on the go or write down your blog, you can do it easily by writing when you want, from your Android phone itself. So, go ahead and express your thoughts freely and effortlessly by using any of the above-mentioned writing apps for Android.