Best Android Emulator for Mac - Run Android Apps on Mac
Today, there is a big push to move from mobile to PC. Therefore, people are doing more and more things on their mobile devices. However, even these changes are great for people always on the go, there are some drawbacks to moving some of these software applications so mobile only environments. This is one of the main reasons why Android emulator for Mac is a great way to make accommodations for the concerns that may arise. With that being, an Android emulator for Mac allows the user to simulate the same mobile environments on their Mac computer.
Don't Miss:
Android Backup & Restore Software
Top 5 Android Desktop Manager
Next, we are going to list top 5 Android Emulator for Mac for your reference, so that you can run Android apps on your Mac without limitations.
Top 5 Best Android Emulator for Mac
Top 1. Andyroid
Andy is on the list of top choices for the best android emulator's for mac. It can be described as a robust application that provides a great user experience. Andy has a lot of great features that people can use every day. Some of the more notable including providing users with productivity apps, games, and launchers. It is also available to download for free via Andydroid.net.
- Provides uses with latest upgrades in OS
- Unlimited storage capability
- Phone can be used as a joystick
- Seamless connection between mobile phone and mac desktops
- Snapchat feature can be simulated and received on desktops
- Gives user the freedom to play many of the most popular mobile games on their desktop.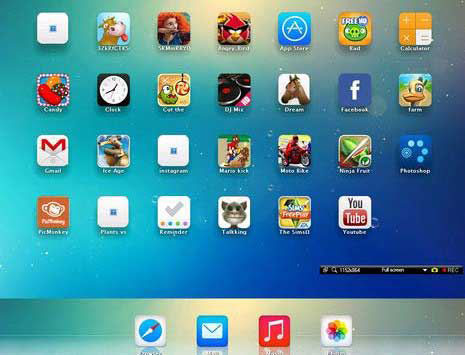 Top 2. Bluestack
Bluestack is also on the list of top choices for the best android emulator's for mac. It can be described as one of the most mainstream of all of the emulators in the industry. As one of the first emulators to function really well, and is not only compatible with Mac but with Windows OS too. Even though it may not be the cleanest option on the market today, it provides users with the capability to run multiple games simultaneously.
- Connect with friends and family in order to play together - users can access a site that gives the latest and hottest games that they have access to
- Gives the users the functionality to include setting and keymapping for games installed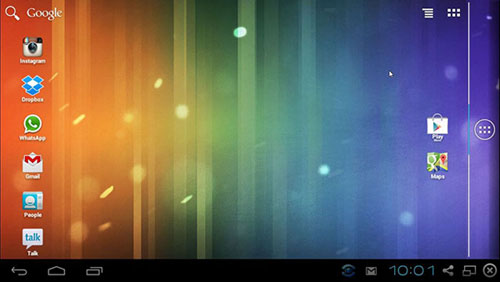 Top 3. Genymotion
It is not uncommon for some software developers to go the extra mile in capabilities and performance. With Genymotion listed as a top choice, users have a lot to look forward to. Most users will probably single out one of its best features, and that is the speed that users have access to. To those who want speed as the primary reason for using an android emulator, you can now have the speed you desire. Specifically, because this emulator has come out with 3 times the speed of the others in the same market. So, for those of you who are interested in what this emulator offers in features, here's a few.
- User-friendly simple design that's easy to follow
- Comes with exceptional customer for those who have questions about the emulator
- Free of charge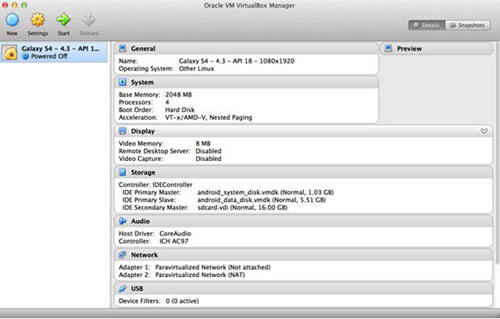 Top 4. YouWave
Youwave is said to come with all of the bells and whistles. In fact, if there are any problems, some may say that these developers have pushed this design over the edge. Made for those who are a bit more technical savvy, there are features that may not be easy to understand nor work with. However, if you want to know the full scope of what this designer has included, here is a brief overview of features.
- Gives the user capability to view an app directory and operate the app at the same time.
- Apps can be imported if they have been previously downloaded
- No free version available. If you want to download, you will need to access it as a free trial for 10 days and then you will be charged.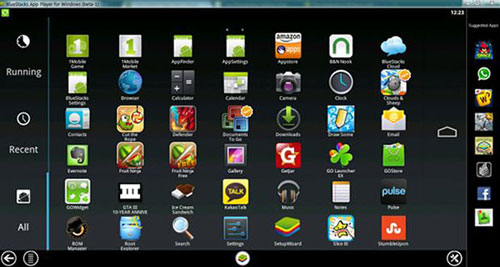 Top 5. Droid 4X
When people look for an android emulator for mac, there are usually looking for a number of different things that they may want to do. For some, it may be playing the latest mobile games on their desktop, and for others, it may be to extend the life of their battery on their mobile device. Whatever the case or situation, you may be interested in the Droid 4X, specifically if you are looking for an emulator that will double as a game controller. This is why some people like the Droid 4X, especially for this user experience. Also, here are some of its highlighted features.
- the integrated keyboard option to produce the best outcome
- ease in installation when installing android app APK files
- Usage is simpler via the use of drag and drop features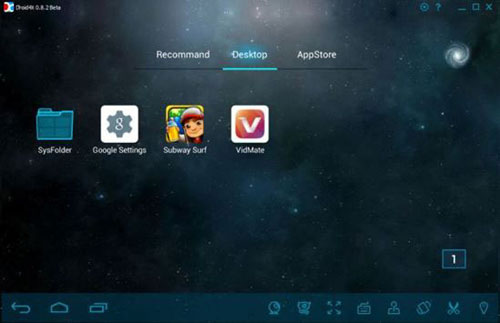 Related Articles:
Top 5 Android eBook Readers You Should Know