Five Best Booster for Android Phone/Tablet
The best experience especially when it comes to mobile devices is what users want. Mobile devices are manufactured with the best features such as faster processor, larger RAM and storage capacity. Just like any other man made device, mobile devices will start to be sluggish after sometime. This can be quite frustrating. If you are looking to turbo charge your device ,check out the best booster for android below.
Android Booster
This is a compact tool with one-tap boost that allows you to improve your device performance. It provides regular cleaning and app manager for all Android users.
Pros:
a. You can speed up your device with a single touch.
b. You can perform regular cleaning.
c. Displays your battery status.
Cons:
a. Does not support all international languages.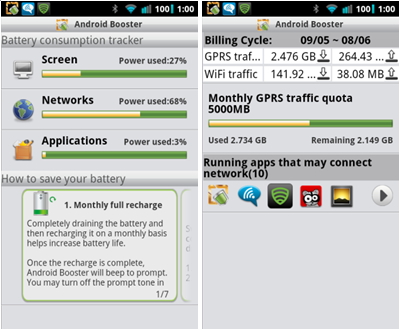 Cleanmaster (Boost & Applock)
This app is developed to boost the performance of your Android device by optimizing it. It provides app lock, battery saver that analyzes your battery, and ISwipe that gives you quick access to your apps.
Pros:
a. Allows you to clean junk files.
b. You can boost your device memory.
c. Has a CPU cooler feature for your device.
Cons:
a. Has a few bugs.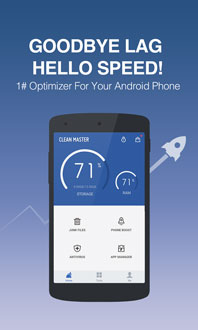 Apus Booster
This is a small yet effective booster app that allows you to turbo charge your Android device with ease. You can enjoy through boost feature, 1-tap acceleration for speed boost and battery booster from this app.
Pros:
a. Prevents unwanted notifications from popping up.
b. Prevents apps from auto restarting.
c. Has a 1-tap acceleration feature.
Cons:
a. Lacks a widget.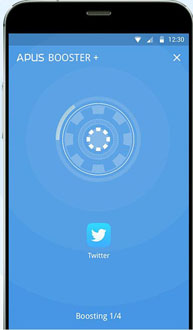 All-in-one toolbox
This is an one-stop solution that allows you to optimize your device performance. It has 29 easy to use tools that kills running tasks and gives deep scanning of your files.
Pros:
a. Allows you to reclaim storage.
b. Boosts the speed of your device.
c. Runs no background service.
Cons:
a. Does not support all international languages.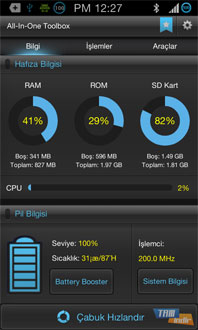 Du speed booster
This app is designed not only to boost your device performance but to also protect it from malware. Free antivirus, speed boost technology and task killer are provided by this application.
Pros:
a. Cleans cache files easily.
b. Boosts your device performance.
c. Frees up your storage.
Cons:
a. Does not support all international languages.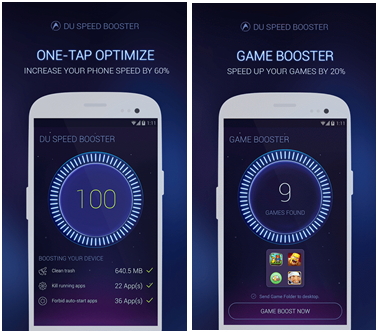 Additional: How to Download and Manage Booster for Android Tools?
If you are looking for a third party application that will manage your Android booster apps, then choose the Coolmuster Android Assistant (here is the Mac version). It is designed to allow users to manage their Android devices right from the computer. With it, users can manage their apps from the computer, for example, they can install apps right from the source that is Google Play or other third party stores, uninstall and export apps to computers. This can be achieved by selecting Apps in the left panel of the application. Use it to manage Android booster apps is not a bad choice.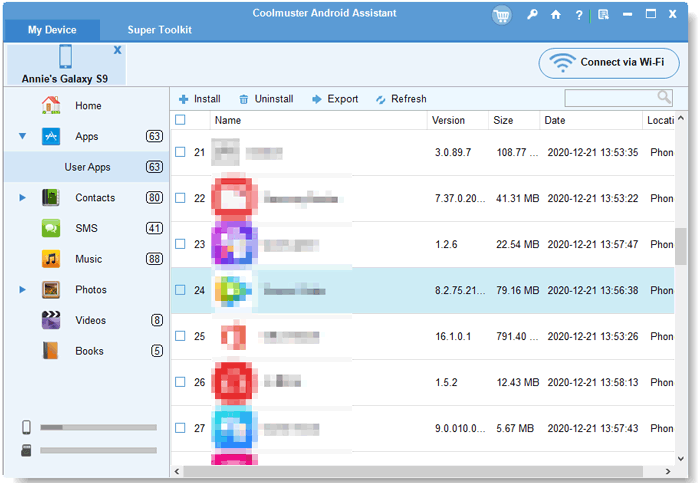 Tutorial to install/uninstall/export booster for Android apps:
1. Download, install and launch the application. Connect your device and ensure USB debugging is enabled.
2. On the application, select Apps on the left panel. It will display for you all apps installed in your Android device.
3. You can "install" new booster for Android apps, "export" them to your computer, "uninstall" obsolete apps as well as refresh the application window.
Related Articles:
Top 5 Android eBook Readers You Should Know