Best Android Diet Apps You Can't Miss
If you are looking to get thinner, there is no better way to do it than somebody constantly reminding you. And that is where a good Android diet app comes in. They help you to feel fitter and do more. Plus, they would also tell you the diet you should be taking and the exercises that you should be doing. Diet apps on your Android phone will help you stay in control and do more with your life.
The Top Five Diet Android Apps
Here is a look at the five diet apps that you definitely should get for yourself when you have your Android phone with you.
With a simple and easy interface, DietPoint provides more than 100 diet plans with included shopping lists as well as meal reminders. It does all of this and more, with an ease of navigation you won't witness in any other app. The app is available for free with an option to buy the pro version.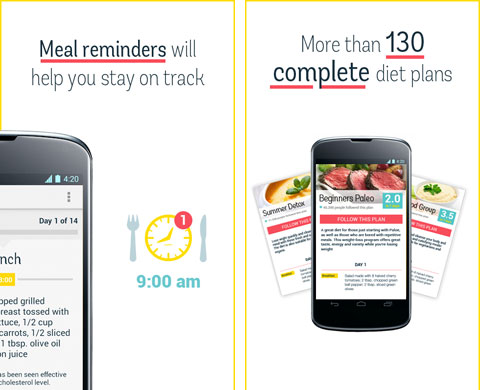 2. Calorie Counter and Diet Tracker by SparkPeople
SparkPeople have considerably changed how diet tracking apps work. Their calorie counter is complemented by an insanely large database of 3.5 million food items. Its unique features include a barcode scanner that allows you to find the calorie and nutrient information of any food item and Sparkpoints which is a fun game to help you stay fit. The app is available for free.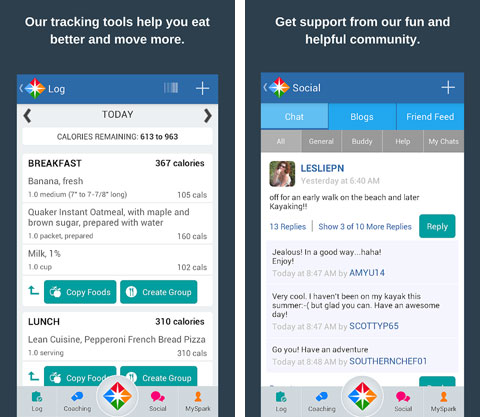 Lose it ! has helped thousands of people achieve their goals. Not only can you count your calories and exercise, you can customize your own diet plan as well. It helps you track the amount of hours you sleep, your macro nutrient intake as well as how hydrated you are. It is available for free with in app purchases.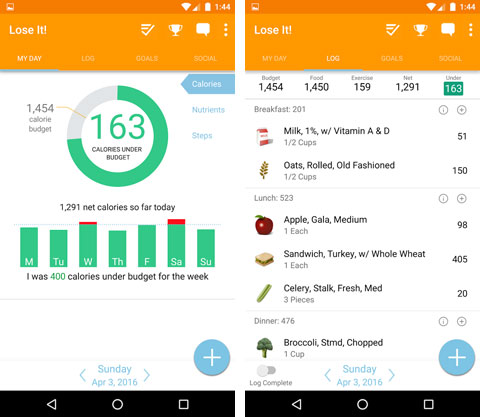 This is probably the only app that helps you fight the psychological hurdles related to weight loss. It includes rewards, tips and encouraging notifications to achieve your target. This is in addition to the essential features like Calorie count, eating reminders as well as progress tracking.
5. Calorie Counter by MyFitnessPal
The app has everything you could ask possibly ask for. It counts calories, includes a large food database, a recipe importer and fitness tracker. Also, it provides seamless integration with dozens of apps and devices like Misfit and Runkeeper.
Losing weight in a healthy manner is not so difficult. Can't wait to download one to maintain your perfect figure and get healthier? Most smart phones have the capacity to store an enormous amount of media and app data today. What it lacks is an efficient and easy mechanism to manage all of it, resulting in frustration and loss of time for the user. This is where an app manager takes over. It allows quick and easy transfer of files to your PC, so you can manage your data without any trouble.
Other Apps You Might Want to Know:
Navigation Apps for Android/iOS
Extra Bonus: Best App Manager to Manage Android Apps
Coolmuster Android Assistant is the one you can rely on, which stores all your phone data to your PC in a neat and well-organized manner. You can manage your photos, videos, SMS, apps and contacts easily with the help a USB Cable by using this software. Transferring your files provides you with a backup and also gives you a lot of free space on your phone. The software is compatible with every Android brand available out there.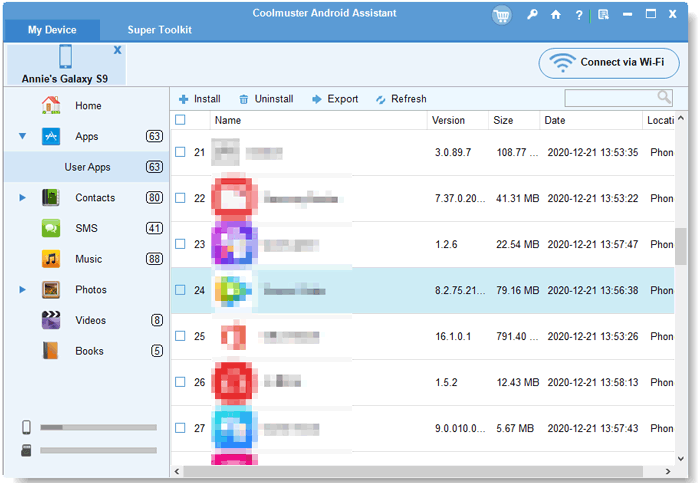 Phone Tracking Apps for Android/iPhone