How to Enhance OneDrive Data Security on Android?
You can save almost all types of Android data on OneDrive, such as selfies, precious photos and videos you took with your families and friends, documents, PDFs and many more. Well, OneDrive is a good place to store your Android files, but it is not the most secure one. Because once the Android device is lost or stolen, and all your personal accounts and passwords are remembered by the device, you can imagine how dangerous it is. What if the device is picked up by someone who plots to steal your privacy? Fortunately, there is a built-in feature called passcode setting on OneDrive, we can set up a password only known by yourself so as to lock the OneDrive and enhance OneDrive data security on Android.
Enhance OneDrive Data Security on Android with Passcode Setting
Step 1: Launch OneDrive app on your Android phone
Turn on mobile network on your Android phone and connect it to an available Wi-Fi hotspot nearby. Launch the OneDrive for Android app on the phone, sign into your account and then click on the menu (three-bar icon) button to choose "Settings" option from the pop-up window.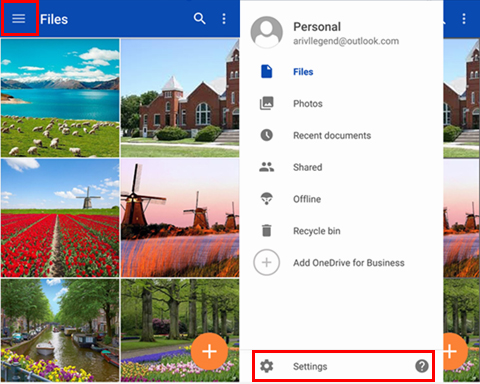 Step 2: Turn on Passcode setting
Scroll down the Settings page until you see the passcode setting. If you have not enabled the password setting, you will see the option "Passcode Off". Then, you can choose it to enter the Passcode page. Switch the toggle "Require code" to turn passcode feature on. This requires you to use a 4 digit code to use this application.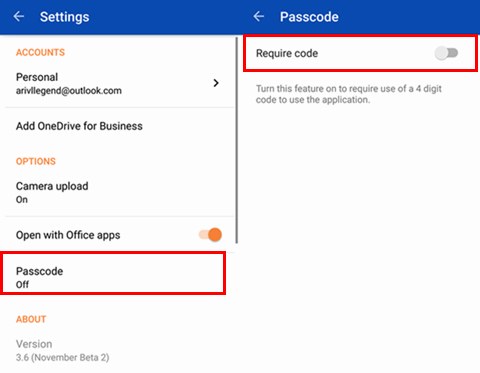 Step 3: Enter 4 Digit Code
Just provide a 4 digit code in the pop-up dialog and re-enter the new code in the next screen. After that, next time when anyone wants to use the OneDrive app, he will be required to enter the 4 digit code.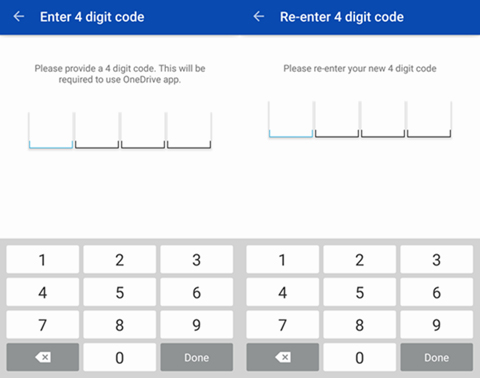 Setting a Passcode protection on the OneDrive app for Android will help you well prevent your Android data on OneDrive from leaking. You can feel free and safe to upload as much as data to the OneDrive app from now on.
Related Articles:
Transfer Contacts from Windows Phone to OneDrive