How to Print out Text Messages from ZTE Phones?
Searching for a method to get the text messages on your ZTE phones printed to a piece of paper? Here you come to the right place! It is very simple to printing something from your mobile phones as long as you have the help of Coolmuster Android Assistant tool. This powerful solution is able to export text messages from your ZTE mobile phone to your computer and save the exported SMS as printable HTML or TXT file so that you can print them out via Printer as you like. It is your best choice if you have no clear idea about who to choose a reliable and good-performance ZTE SMS exporter.
Now, let's check how is the performance of Android Assistant:
It is specially designed for Android users, supporting Samsung, HTC, LG, Sony, Motorola, ZTE, Huawei and many other Android devices. It is able to export not only text messages, but also contacts, photos, videos, music, apps and more from Android devices to computer. With the Coolmuster Android assistant tool, you can eliminate the need of adding contacts one by one. This can be cumbersome and time consuming. With the application, you can get to experience a different way of texting and managing contacts. Many people find it difficult to type faster on tiny keyboards located on Android devices but using the application, one can get to create more messages using their laptop.
It also comes with Mac version - Coolmuster Android Assistant for Mac , which provides the same functions as Windows version to any Mac owner.
The following guide tells you how to print out text messages from ZTE Nubia/Blade/Adamant/Avid/Valet easily and quickly, with the help of Android Assistant. You can also click to learn how to backup SMS from ZTE phone to computer , and how to recover lost text messages from ZTE phones in one click.
Step by Step Guide to Print ZTE Text Messages
Step 1. Connect your ZTE phone with your computer
After downloading and installing the Android Assistant on your desktop computer, you will need to connect your ZTE Phone to the computer via the use of a USB cable. Follow the instructions to enable USB debugging on your ZTE phone beforehand.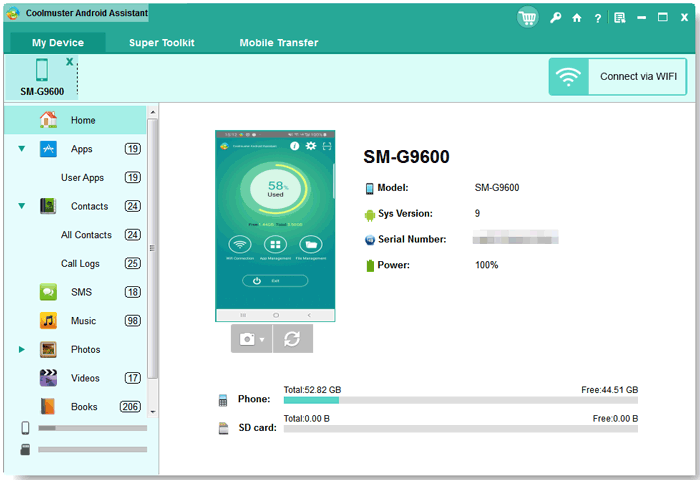 Step 2: Transfer text messages fro ZTE to computer
When the ZTE Phone has been detected, you can choose the "SMS" category from the left side menu and the program starts to scan the ZTE phone to find all text messages stored in the phone. Select the SMS you want to print and click the button of "Export" to transfer them to the computer.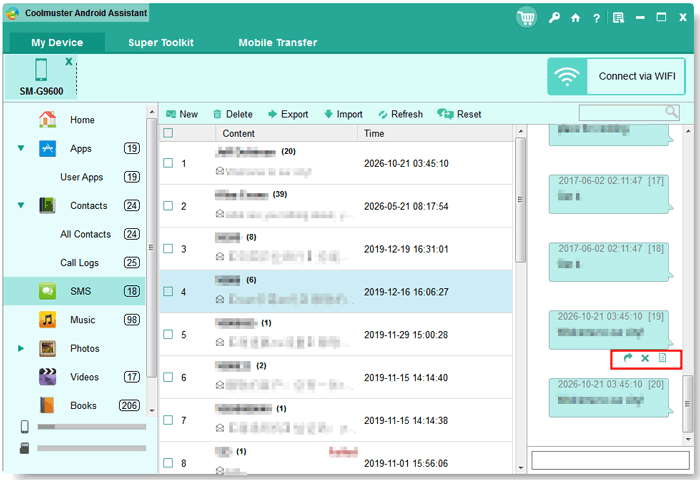 Step 3. Print out text messages from ZTE
All the exported ZTE text messages will be saved in HTML or TXT file on your computer. Just open it and print it out with a local printer. Then all things have been done!
Related Articles:
Backup and Restore Samsung Galaxy
Add a comment