How to Save OneDrive Files to Android Phones?
It is a popular activity to save files from your Android phone or Android tablet to a cloud storage tool, such as OneDrive, which allows you to access your Android data anytime and anywhere even without the Android device in your hands. We all know how to backup Android on computer. Well, it is also quite easy to backup Android data on OneDrive, as long as you have an OneDrive account and an Android device. And after you upload Android files to OneDrive, you can also save OneDrive files to any other Android phone if you sign in OneDrive with the same account. OneDrive provides 15GB free storage to all users, which is an ideal place for you to save your photos, videos, Word/Excel/PPT, PDF, etc.
Part 1: Save OneDrive Files/Photos/Videos to Android
Part 2: Download OneDrive Files to Android on Mac
Part 1: Save OneDrive Files/Photos/Videos to Android
Step 1: Open OneDrive on your Android
Download OneDrive for Android app on your Android phone or Android tablet. Then launch it and sign into your account. Go to select the photos, videos or files that you want and hit the button of "Save" at the bottom.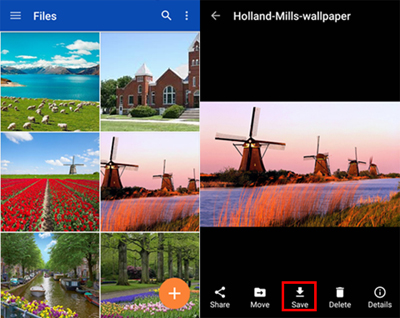 Step 2: Choose a file saving location
In the new pop-up window, tap the button of "SAVE" at the upper-right corner to save the selected OneDrive files, photos and videos.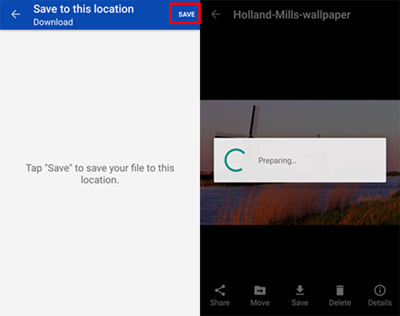 Step 3: Start saving OneDrive files to Android
The file downloading process will be started at once. Make sure you have connected your Android device to a Wi-Fi hotspot or mobile network, otherwise, the downloading will be failed. Just wait for a while until the selected files, photos and videos are downloaded to "Download" folder in your Android internal storage.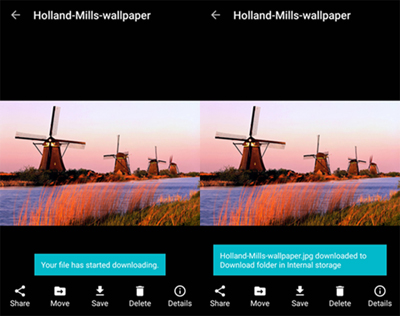 Part 2: Download OneDrive Files to Android on Mac
If you want to save photos, videos and other files from OneDrive to multiple Android devices at the same time, especially you have several Android phones/tablets, you can ask help from an Android File Manager.
1. Click the button above to download the software and install it on your Mac machine. Launch it and click the "Document" button at the upper-right corner of the main interface.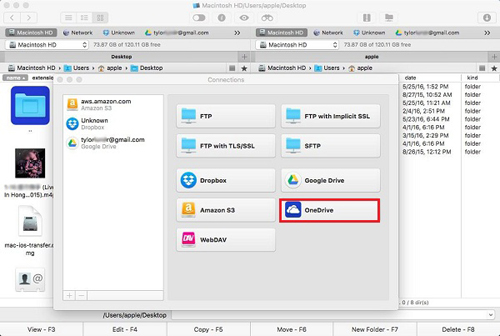 2. Sign in your OneDrive account and you will be asked if you allow it to access all information in your account. Just confirm it by clicking the "Yes" button. Of course you can change the permission anytime in your account settings.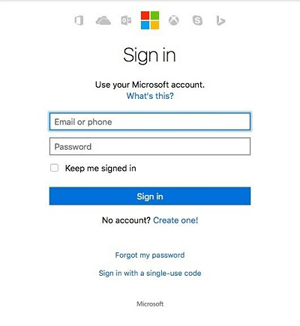 3. Connect your Android device to the Mac via USB cable and make sure you have enabled USB debugging on your phone first. Android device and OneDrive will be displayed side by side. Now, you can choose the files you want to transfer and hit on the "Copy" button at the bottom of the window. You can also transfer Android data to OneDrive reversely here.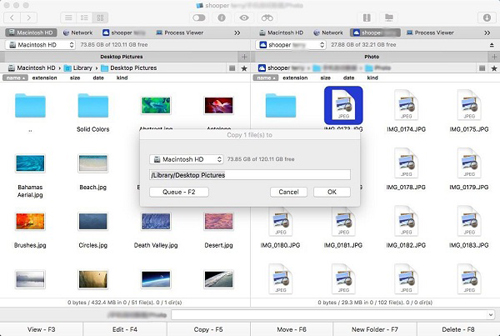 Related Articles:
Add a comment