Top 5 iCloud App for Android
Why We Need an iCloud Alternative App for Android?
Cloud storage applications come in handy when it comes to storing games, videos, documents, and other types of files in a safe and efficient way. This type of application can simplify your life in a variety of different ways. Besides making files more accessible, it can provide peace of mind that they will be safe in the instance your device experiences a failure. Individuals with an iPhone tend to resort to iCloud. On the other hand, individuals with an Android device vary in their selection.
People Also Read:
Transfer Android Files to External Hard Drive
How to Backup and Restore Android on Computer
There are numerous cloud applications for Android that are similar to iCloud, but contrary to popular belief, they are not made equal. In general, cloud applications differ in their features, safeness, and effectiveness, hence why it is important to be aware of these details before making a selection. The following are five iCloud alternative applications for Android that have been able to garner worldwide attention due to being up-to-par with iCloud in every aspect. Some of these applications have already been referred to as better than iCloud, which is not surprising once you try them and thus take note on their function.
If you have an Android device and want a cloud that has your back at all times, any of these applications would do.
Top 5 iCloud Alternative Applications for Android
1. Amazon Cloud Drive
The popularity of this iCloud alternative keeps augmenting in popularity every day, and it surely does not seem like this is going to stop anytime soon. Yes, it is that great of a cloud storage application! Coming from Amazon, we definitely did not expect anything less. It performs as promised in every way. An Amazon account is needed to begin utilizing it. With Amazon Cloud Drive, storing and accessing files will never be a hassle. It is an extremely easy to use application that has a lot to offer, hence why more individuals are making it their selection on a daily basis.
2. Dropbox
If you want to take advantage of an iCloud alternative that is very simple in its structure, then Dropbox is an option you should highly consider. You can store and transfer data as much as you want in a timely fashion manner. This application is being offered free of charge, unless you want more storage space than what it is being provided for free. File sharing with Dropbox is very easy just like every other feature that accompanies it. It is able to keep your data secure through SSL encryption. The team of experts behind Dropbox has become known for going the extra mile every day to ensure the functionality of Dropbox meets consumers' expectations, and so far, they have not failed in making this occur.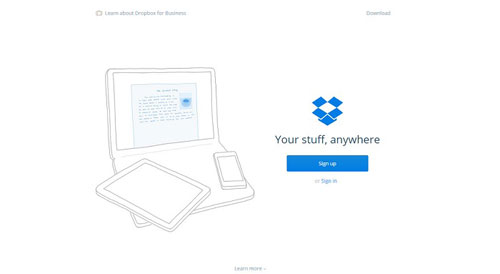 3. Google Drive
This is another popular cloud application that countless people are taking advantage of every day. There are a variety of tasks you can undertake on Google Drive. You can rapidly obtain access to recent files, file details, and even easily trace history. On local memory, you can opt to save certain files. All that is required to begin utilizing Google Drive is a Google account, which only takes about a minute to acquire. There is a free storage option, but if you require more space, there is the 100 GB and 30 TB options available at a very low cost.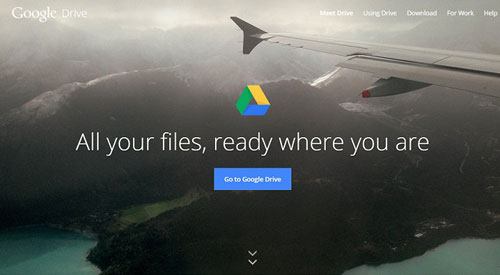 4. Microsoft OneDrive
Microsoft has become well-known for providing consumers with first class creations, and Microsoft OneDrive is not the exception. Ever since it was released, people have been raving about it due to its distinguished structure, one that does not fail to deliver. The interface of it is superb. It instantly backs important files, including videos and photos. There are times when you want to download certain files but not the entire document. This application makes this task a piece of cake. It has been noted that Microsoft likes to implement updates on this application every now and then with the goal of making your experience with it the best one you have ever had with an application.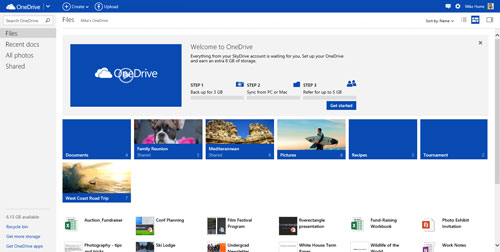 5. SugarSync
If you require a lot of storage, SugarSync is the ideal choice for you. Packages can be structured to your needs at a very low cost, no matter if you require extra storage space for business or personal use. It syncs existing files on device so that you can rest assured that everything is in order at all times. SugarSync is extremely easy to use. The platform itself has been regarded as one of the most innovative ones on the market, hence why a lot of businesses have already made it their go-to iCloud alternative.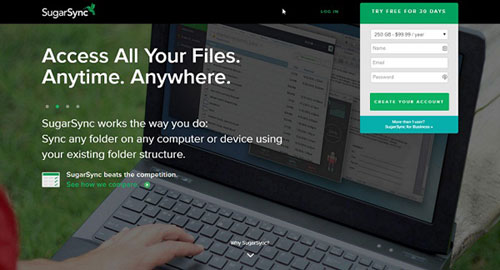 Try Them All!
As previously mentioned, cloud applications differ to some extent in their structure and delivery; therefore, even though anyone of these application can have your back, you should go ahead and try them all to find out which one is perfectly tailored to your needs and wants!
Related Articles:
Top 5 Android eBook Readers You Should Know