How to Track Text Messages from Another Phone?
Part 1: Why Do People Track Text Messages?
In today's age of internet, the kids are not safe because of the internet stalkers. It is very easy for a child to become a prey of a sexual predator or cyber bullying. As the texting culture is on a high these days, it is very easy for the children to remain secretive of what goes on in their lives. Therefore, it becomes very important for parents to keep a tab on their children and protect them from falling prey to such events and people.
There are also several companies who give employees company phones for work. Adults also tend to text a lot just like children. Hence, employers might also want to track the messages employees send from the company phone. However, employers might have to gain the consent of the employees to track the messages or better they can make employers sign an agreement regarding it.
See Also: Android SMS Backup and Restore
Part 2: Top 3 Ways to Track Text Messages from Another Phone
Being a parent or employer, it is necessary to keep the children and employee safe and secure. So, if you find a reason to track the messages then you can use the following ways to track it.
Way 1: Using spy or text message tracker apps
There has been increased importance of tracking messages. Therefore, many companies have come up with message tracker or spy apps. Some of the examples are Copy9, Spyzie, DDI Uyilities and much more. In such apps all you have to do is make your account on the web. After that just install the app on the phone that is to be tracked and log in to the account you made. Once done the app disappears from the phone and you can easily track calls, messages and other applications without the person knowing that their phone is being tracked. However, these apps are paid apps and therefore it can lie on an expensive side.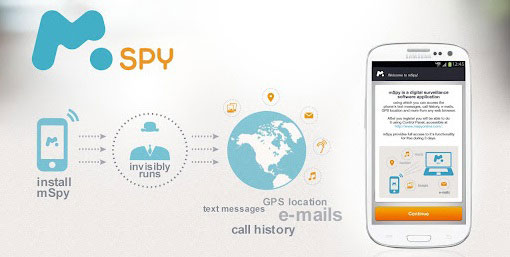 Way 2: Backup and Restore
The above applications require you to have the target person's phone to track it. However, if that is not possible then you can easily install a backup application where you can store all the messages. Later, you can export or import these files. These applications provide you with features like reviewing, storing, deleting, formatting and many more things. Some applications can prove to be a scam; therefore you should go for apps that have a record of success.
Way 3: Transferring the Messages
If you want to check someone's message without installing software then even that is possible. How? By transferring the messages to your laptop. There are many applications like the PhoneView, Android Assistant, iOS Assistant and many other where you can easily transfer messages from the phone to your laptop. Using them you have to just install the application on your laptop, then connect the phone to the laptop and open the software or application and you can transfer it within a click.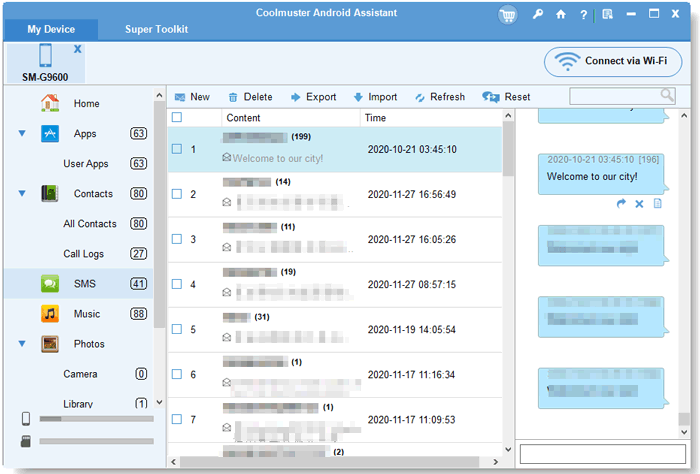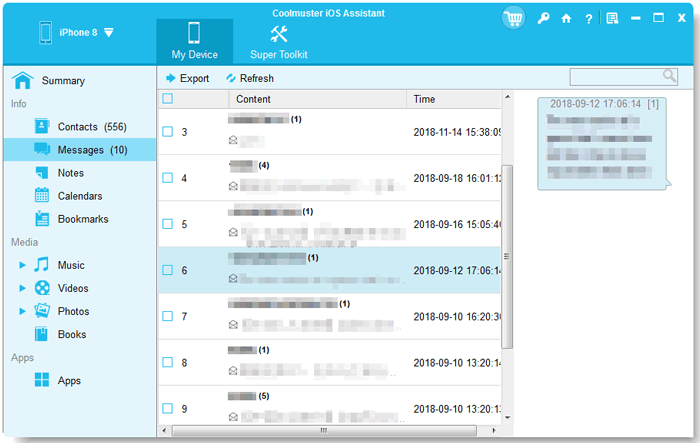 However, there may be some apps that take a lot of time to transfer files especially if the content is a lot like on Whatsapp or Viber. After the transfer, you can easily email the messages to yourself if you want to keep a copy of it.
Conclusion:
If it has become very necessary to track text messages of someone, then you can use any one of the ways mentioned above. However, remember to choose a method that is rated top quality, successful and most convenient for you. There are many applications or software that are scams and therefore, you should be careful.
Related Articles:
How to Copy Files between HTC Phone and Computer