Apple Watch To Be The Most Promising in Apple Event March 2015
Last September, Apple Watch debut and leave a heap of confusion to the world. Why this thing? How can Apple Watch lock the car door? How does Tim Cook use Apple Watch to go shopping in the bakery Panera, because he likes to buy Panera bread through Apple Pay? How to use the much-anticipated heart rate monitoring function and power saving mode? We are looking forward to these questions can be answered all at this Apple Event March 2015.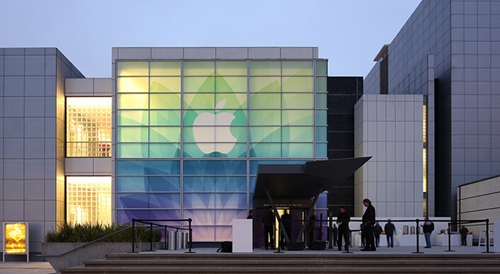 * Apple Watch covers a variety of style and builds in strong personalities
Smart watches have big difficulties in popularization because many vendors simply simplify the function of smart phones to Watch and give users poor experience. In that case, Apple Watch change to focus on variability of appearance and facilitation of manipulation of the product itself, which let users process the information, making calls and emails much more efficient and easily. With Apple Watch, you can use a simple and intuitive manner to send emoticons, speech recognition can be realized and conversion can be converted to text messages. What's more, making direct calls on the Apple Watch (connected to the iPhone) is implemented.
In addition to timing and communication, gym/sports is another core function from Apple Watch, which can comprehensively measure the movements of the users, such as walking, climbing stairs, accompany children to play and it doesn't even willing to miss a stood up action. Along with Apple opened its SDK, many third-party apps can also invoke the relevant movement information recorded by Apple watch to achieve more.
Three series of Apple Watch
Apple Watch issued a total of three series: Apple Watch Sport, Apple Watch and Apple Watch Edition. Five kinds of strap and three kinds of dial. Apple Watch Sport series come with silver or deep gray anodized aluminium metal case. 38mm surface is priced at $349 and 42mm surface for $399. Apple Watch series has stainless steel or deep black stainless steel casing. The universal version (38 mm) is priced at $549-1049, price range depends on the difference of strap, and 42 mm surface for between $599 to $1099. Apple Watch Edition is made of 18k gold or rose gold. Its price starts at $ten thousand.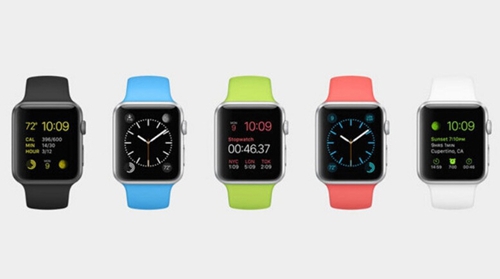 Configuration of Apple Watch
Size:
38mm: 21.2x26.5mm, 33.5mm (1.32 in) Resolution 272x340
42mm: 24.3x30.5mm, 39mm (1.5 in) Resolution 312x390
Version:
Apple Watch , Apple Watch Sport / Apple Watch Edition
Retinal Force Touch Touch screen, sapphire, or Ion - X glass table cover
Taptic Engine built-in speakers and tactile sensing
The Custom S1 SiP chip
The sensor: The accelerometer, the heart beating sensors
GPS, Wi-Fi 802.11b/g, Bluetooth 4.0, NFC support uses for Apple Pay, Digital Crown, MagSafe charging jack.
Be compatible with iPhone 5, iPhone 5c, iPhone 5s, iPhone 6, iPhone 6 Plus
Supports Apple Pay and Siri.
Words in the end:
After you save many files on your Apple Watch, you must figure out a way to backup your Apple Watch data to computer, learn how to transfer data from Apple Watch to computer here. And if unfortunately you have lost data on Apple Watch, you can still recover lost data from Apple Watch with some tips and tricks.
Related Articles: