Apple Event October 2018: All You Need to Know
This has been Apple's busiest year since the company is not done introducing new products into the market. You can wait for the pleasant news if you are in search of a new laptop or tablet. Rumors about everything from iPad Pro upgrades to MacBook Air successor have filled the market for the last few weeks. In its recent big event held in September, Apple unveiled the Apple Watch Series 4, iPhone XR, iPhone XS Max and iPhone XS.
In the next event, Apple is expected to offer consumers acceptable and excellent devices. It is notable that Apple doesn't always hold October events, but this year has been exceptional, and they are going to hold one.
Part 1. When is the next Apple Event in 2018?
Part 2. What will be launched at the Next Apple Event?
Part 3. What are expected to be launched at the next Apple Event?
Part 4. Apple's Spring 2019 Event
Part 5. Apple WWDC 2019 Event
Part 1. When is the Apple Event in 2018?
Rumors of an October event by Apple have been prevalent in the world for a long time, and it does not come as a surprise that the firm is indeed holding an event on 30th October in Brooklyn, New York. The event's tagline is "There is more in the making." The invitations were sent out as early as 18th October, and this year, several designs will be invented at the Apple event in October.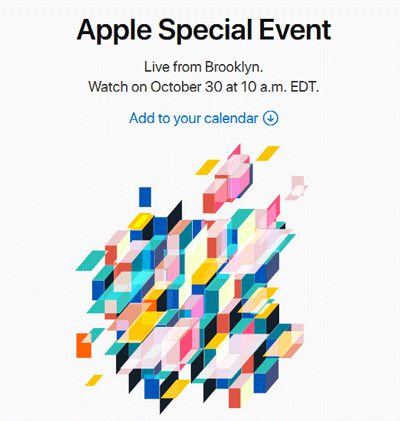 The designs will be somehow artistic, and Apple hinted at new Apple Pencil and new iPad Pro models. Announcements during this event may also include an upgrade to the Mac mini and new entry-level Mac laptop. Apple does not hold October events frequently. For instance, the firm did not host an event in 2015 and 2017, but it held one on 27th October 2016 where it introduced MacBook Pro with Touch Bar into the market.
Need to know how to switch to a new iPhone/iPad effectively? >>
Part 2. What have been launched at the Apple Event October 2018?
iPad Pro
The iPad was last upgraded back in the spring, and it is now almost a year since the firm updated iPad Pro. Apple is updating iPad Pro during its October event with a new full-screen design, Liquid Retina display with ProMotion technology and A12X Bionic chip. The new features of this model comprise a Face ID camera as opposed to the Touch ID, and this leads to the elimination of the Home button. Users should also anticipate smaller bezels and the 10.5" model will get an 11" and 12.9" screen with minimal changes in dimensions.
Learn how to easily backup iPad with/without iTunes? >>
Apple Pencil
China's Ministry of Information Technology and Industry hinted to the world about a potential new Apple Pencil being released this October. The Apple Pencil is rumored to possess Bluetooth capability alongside a model number "A2051". The Pen will have the ability to function on non-touch sensitive surfaces. It will also be compatible with much more applications. Eraser functionality alongside interchangeable points is rumored to be integrated into the pen.
Mac Mini
Apple has regularly claimed that Mac mini is still essential to the company. With this, the firm has upgraded the Mac that has been left in the dark since 2013. The new released Mac Mini has been upgraded this Apple Event October 2018. The new Mac Mini has been completely redesigned, equipped with the new eighth-generation 6-core and quad-core processors, up to 64GB of high-performance 2666MHz DDR4 memory, up to 2TB of all-flash, Thunderbolt 3 (USB-C), HDMI 2.0 and available 10Gb Ethernet.

MacBook Air
When you hear that an upgrade to the MacBook Air is impending after a prolonged wait, you may not believe it. Rather than eliminating the MacBook Air, Apple has invented a new 13.3-inch model that comprises a Retina display at the same price as that of the present Air. The MacBook possesses 8GB of RAM, 128 or 256 GB flash storage, a speed of 1.8GHz alongside Intel's HD Graphics 6000.
What's more, the new lighter and thinner MacBook Air features Touch ID, Thunderbolt 3 (USB-C), the latest generation of butterfly keyboards and Force Touch trackpads. It is made of 100% recycled aluminum, which is the most environmentally friendly Mac.

Want to know how to transfer music from iPad to Mac? >>
Part 3. What are expected to be launched at the next Apple Event?
iMac
Apple is projected to uncover upgrades to its wide range of iMacs. Just like the MacBook Pro, the iMac is expected to possess more cores, that is, six as opposed to four core processors. Indeed, you may expect it to have eight cores. It is projected that are good things are in store for the iMac upgrade since the device is marking two decades since its invention.
AirPods
Concerning the Airpods, Apple is anticipated to at least invent a new charging case for the Airpods along the AirPower. Also, most users should expect a new set of AirPods as well. Moreover, Apple may wish to upgrade the earbuds at the same time. Wireless charging and noise cancellation may also be integrated into these devices.
AirPower
This has always been quite an embarrassment to Apple. It has been over a year since Apple announced it would be selling wireless charging pad to Apple Watch, AirPods and iPhone. If Apple does not announce availability during this month's event, users will be more than shocked. Nonetheless, it looks like the company wants to forget it ever developed the AirPower.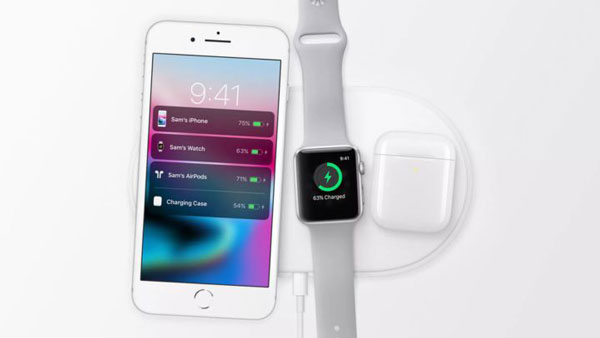 Part 4. Apple's Spring 2019 Event
Apple has been known to make huge announcements during the spring events. Apple is expected to have an education-themed event at the spring of 2019. Apart from the thirteen-inch MacBook, Apple is projected to release Apple streaming video service, new Home Pod, HomePod mini, iPhone SE 2, as well as New over-ear headphones.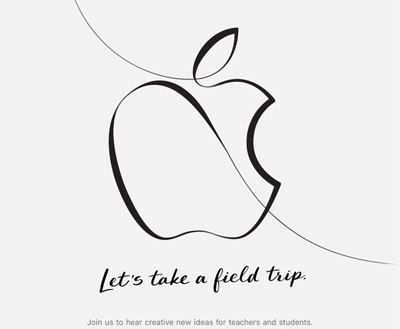 Part 5. Apple WWDC 2019 Event
WWDC is famously known as Worldwide Developers Conference. It is typically an awesomely software-focused event where the firm publicizes the flagship features in its yearly OS upgrades for the advantage of its software developer partners who have to upgrade their system to function with the new Operating System. The 2019 WWDC will probably feature upgrades to watchOS, tvOS, macOS, and iOS.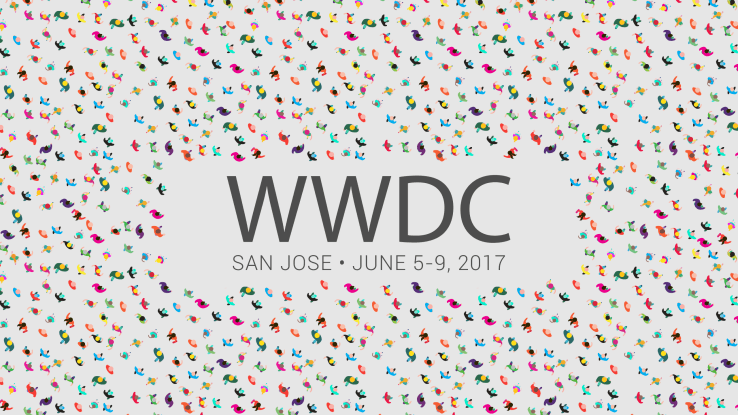 Related Articles:
Different Ways to Sync iPad Pictures to Mac Computer
Guide to Transfer Videos from Computer to iPad without iTunes
3 Methods Teach You How to Add Music to iPad Easily
Way to Transfer Calendars from iPad/iPod to Computer
How to Sync iPad to New Computer without Losing Data