Apple Event Sep 2016: iPhone 7 & iPhone 7 Plus & Apple Watch 2
The annual fall Apple Special Event ended on September 7th, 2016, Apple bring us the long-awaited year blockbuster flagship machine - iPhone 7 and iPhone 7 Plus, in the conference, as well as Apple Watch 2 and some pleasant surprises. In general, overall rhythm of this conference is compact. Apple still conventionally begins with praise on its own achievements, and then gradually release the new hardware products. Well, what kind of products this Apple actually brought to us? Please continue to look down: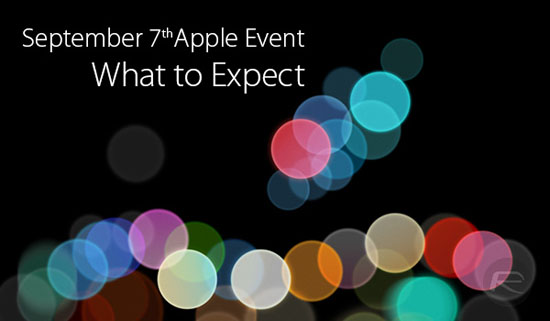 Even 1. High Profile iPhone 7 and iPhone 7 Plus
Apple still calls the iPhone 7 and iPhone 7 Plus the best iPhone on history, and it comes straight to the point to tell that iPhone 7 has 10 big improvement, and the iPhone 7 Plus has 11 big improvement.
Point 1: Big Changes in The Appearance
iPhone 7 and iPhone 7 Plus have big changes in the appearance of industrial design. First of all, the fuselage still used aluminium material, and added a matt black color configuration, 2.5D glass screen for seamless engagement, and bare antenna hidden in the back is good. Another added color is the new bright black. Together with original gold, silver and rose gold colors. That's to say, iPhone 7 and iPhone 7 Plus have five colors for your choice.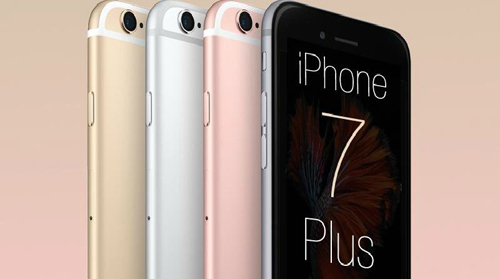 Point 2: Upgraded Home Button
The Home button upgraded again, which can be more perfect in the implementation of the commonly used functions, and still can feel the pressure, to achieve higher responsivity. It also provides new touch, such as tactile feedback.
Point 3: Re-designed Fuselage Shells
Apple re-designed the fuselage shells of iPhone 7 and iPhone 7 Plus in order to achieve better waterproof and dustproof, and reach the level of IP67.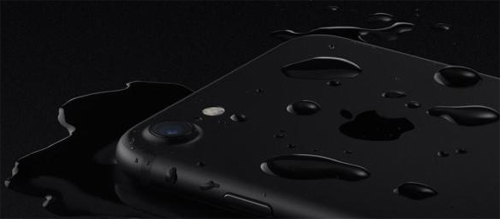 Tips: Don't be panic even though you have dropped your iPhone into water. Here is an article telling you what you should do with a water damaged iPhone and how to recover lost data from the water damaged iPhone. with the help of excellent >Coolmuster Data Recovery for iPhone.
Point 4: Significantly Upgraded Camera
Apple emphatically introduced the cameras of iPhone 7 and iPhone 7 Plus. In short, Apple tried their best effort to significantly upgrade the camera, to give it with optical image stabilization, 1.8 Iris lens, 6 mirror lens design, the more pixels, 60% faster speed, 30% energy saving, four LEDs for flash, a 50% increase in brightness, environmental light improvement and new ISP used in the image signal processor. The front cameras is 7 million pixels and uses some of the main camera technology to gives users better front photo experience.
Point 5: Dual Cameras on iPhone 7 Plus
It is worth mentioning that iPhone 7 Plus has two 12,000,000 megapixel cameras, built-in the focal length scaling function. Users can realize the lens focal length changes by clicking on the screen, to ensure the high reduction effect of the sample. iPhone 7 Plus focal distance span between 1-10 times, can give you with great pictures in low light environment. iPhone 7 Plus dual cameras can achieve better effect of depth of field.
Tips: iPhone is a great tool to take photos and we also believe that there are a large number of wonderful pictures and photos stored in your iPhone. Worry about losing your precious iPhone photos? We also have a guide showing you how to backup iPhone photos to computer. with the handy and reliable Coolmuster iOS Assistant.
Point 6: Audio-visual Experience
The audio-visual experience has been upgraded. First of all, the speakers of iPhone 7 and iPhone 7 Plus adopt stereo speakers, the volume is 1 times of predecessor, and headset adopted lightning interface, JBL also launched a adapter for this headset. What's more, Apple also introduced a interface converter, and bonus in the box.
Point 7: New AirPod Wireless Headset
Apple released new AirPod wireless headset, which is based on Apple's first wireless W1 chip. It has optical sensors, acceleration sensors, and infrared sensors. Once you touch the headphones, you can interact with Siri, speech recognition, noise reduction, etc.. Each AirPod provides 5 hours music listening, independent charging device, and can wirelessly connect and seamlessly switch with other Apple devices.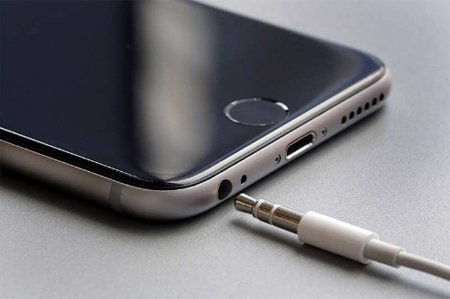 Point 8: Apple Pay
Apple Pay use frequency is very high in the United States. It is easier to keep a credit card through the iOS 10. Apple plans to introduce the Apple Pay to Japan in the autumn, and Apple maps can also be updated in Japan.
Point 9: Performance Configuration
Performance configuration. iPhone 7 and iPhone 7 Plus adopt the A10 Fusion chip, 64-bit 4 core CPU, and there are two high-performance processor, which is 40% faster than A9. The speed increased by 120%. Another feature is electricity saving, which get balanced on performance and energy consumption.
Point 10: A10 Fusion
A10 Fusion supports more advanced game software, which means more advanced games can be played on iPhone 7. In terms of battery life, iPhone 7 is 2 hours longer than 6S and iPhone 7 Plus is 1 hour longer than 6S Plus.
Price: iPhone 7 sells for $649, iPhone 7 Plus for $769. Three different storage versions of 32GB, 128GB and 128GB. Formal sale on September 16, 2016.
Tips: Ready to switch from your old iPhone to the new iPhone 7 or iPhone 7 Plus? Before the switch, there are two important things you should do first! First of all, transfer data from your old iPhone to the new iPhone 7 or 7 Plus by using Coolmuster Mobile Transfer, and then, delete everything on your old iPhone with Coolmuster iOS Cleaner or iOS Eraser.
Event 2. Genuine Apple Watch 2
Apple Watch 2 also gained enough attention in this event. First of all, Apple Watch 2 carried Watch OS 3.0 system, add the expressions, graffiti animation in the Message, and optimize the Chinese and sports statistics ring, which can better record data movement. Moreover, Watch OS 3.0 has new functions, for example, you can dial the emergency telephone that can help you out from some difficulties in life. Of course, new games and practical functions have been joined in Watch OS 3.0.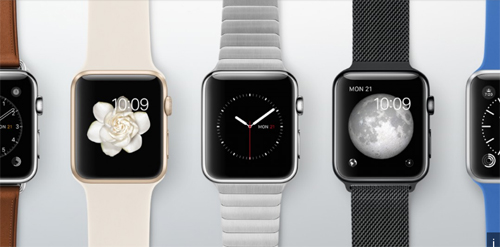 Apple Watch 2 used the brand-new design and join the waterproof function, which can be up to 50 meters waterproof. It also joined the GPS module (support viewranger), and can be immediately connected for precise distance measurement. Users can view detailed information, including prediction map route at any time. Apple Watch 2 also provides stainless steel, ceramics, Hermes customization. At last, Apple Watch 2 has the depth of cooperation with NIKE and introduces a NIKE Plus.
Price: Apple Watch 2 is $369, the upgraded dual-core CPU of the first generation of Apple Watch is $269. Formal sale on September 16, 2016.
Tips: Lost important files from your Apple Watch? Read the article to learn how to recover lost data from Apple Watch.
Want to keep your Apple Watch data on computer for a backup but don't know how? Click here to learn how to transfer data from Apple Watch to computer.