iPhone Won't Send Pictures in Texts, How to Fix it?
Sharing picture text messages is an exciting process that allows you to spice up the chat between you and your loved ones. Sending picture texts allows you to take photos with your iPhone and share with your loved ones. iPhones allow you to share your picture texts via MMS and iMessages. Sometimes iPhone users have had a lot of challenges sharing picture texts with friends and the loved ones but this troubleshoots can be fixed.
Related: Solutions to Common iPhone Problems
Why Could iPhone Fail To Send Pictures In Texts?
The worst moment is when you take some photos only to realize that after all those shots you cannot share them with your loved ones. The issues are different depending on whether you are using the MMS or iMessages. The following are some of the possible and common reasons why your iPhone fails to send pictures in texts.
• They may fail to send through iMessage when you are not connected to the internet. This mean your data plan is zero or you are not connected to the Wi-Fi or your cellular data is off.
• The person to whom the picture text is being sent to may not have turned their iMessage on. They may have switched to android and did not remember to sign out the iMessage. In such a case the iPhone and iMessage server still think that the person you sending photos to have an iPhone yet the photos cannot go through.
• There can be an inadvertent change in your iPhone app settings that prevents the picture text sharing. This may be hard to diagnose but can also be fixed.
• Your MMS messaging could be off. This means the regular text messages can go through but the pictures will not.
• There could be the customer accounts issues and technical outages that prevent the picture messages from being delivered.
How to Fix iPhone Won't Send Pictures in Texts?
Having looked at the different possible reasons as to why your iPhone fails to send pictures in texts, the following are some solutions that will help you fix and send your pictures in text via your iPhone.
1. Send Pictures in Texts via iMessage
• Ensure that you have turned on your internet connection if you are sending the pictures in text via iMessage. In this, you can connect to the Wi-Fi or turn on your cellular data.
• Check whether the person to whom you are sending the picture text to is connected to the iMessage. If they have switched to android it is only fair if the sign out from iMessage.
• If you are not sure what settings you have tampered with, you can always reset your iPhone and fix the setting issues in a second. You can even reset the cellular data and Wi-Fi setting without tampering with your personal data.
2. Send Pictures in Texts via MMS
• While sending via the MMS ensure that your MMS Messaging is turned on.
• For the problems that may arise from the customer account and technical outages, it is always right if you contact the customer care and they will fix the issue.
• If all the above do not work, you can backup all your data to iCloud and reset the iPhone.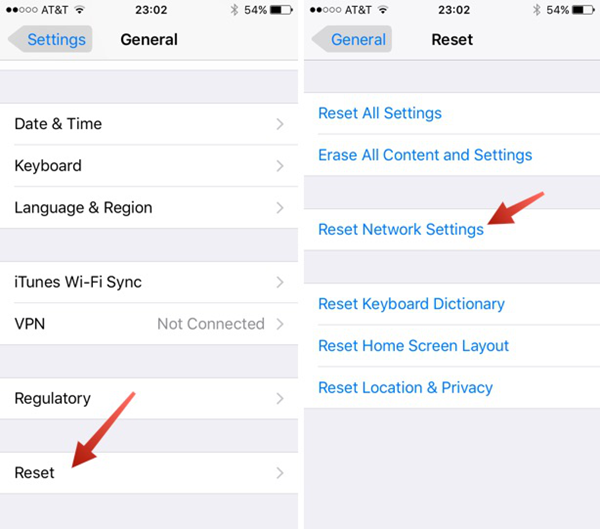 When the factory reset does not help, the problem may be with the iMessage server and therefore you can give it time and get back to normal.
Words in The End: Tips on Sending Pictures in Text
• Take the photos with your iPhone.
• Find the option from your iPhone that allows you to send the MMS message and tap on "new".
• Type the contact you want to send the picture text to.
• Tap the "add photo button" and click on "send message".
Related Articles:
Guide on How to Clear Autofill on iPhone