Easy Way: How to Print Photos from iPad
Most of the time, we just save the pictures taken in our daily life, during our journey or in many other scenarios and enjoy them whenever you want and wherever you are. But for those who are not so keen on digital gadgets, they may want to make a photo album in memory of the past times. Then here comes the problem - how do you print photos from iPad?
Absolutely, you have more than one way to go. You can directly print iPad photos within the device or print iPad photos via a 3-rd party software. Now, just read through the passage, weigh the advantages and disadvantages and choose a way that suits you most!
Solutions: How to Easily Print Photos from iPad
1. Directly Print iPad Photos within the Device
- Open Photos app on your iPad and then tap on the photos that you would like to print.
- Now, tap on the Share button in the left-hand corner.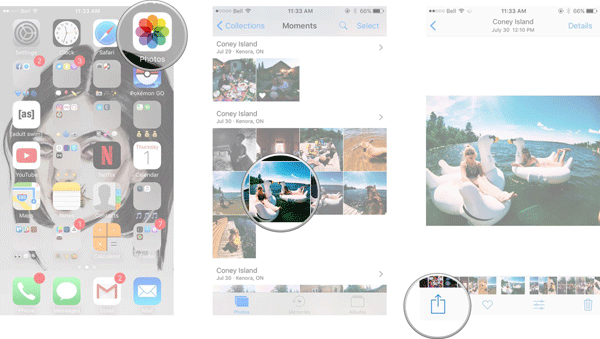 - Swipe left and then tap on Print option on the bottom menu.
- Now, choose Select Printer option. Select the printer as wanted. You can adjust the number of copies as wanted by hitting the minus or plus icons.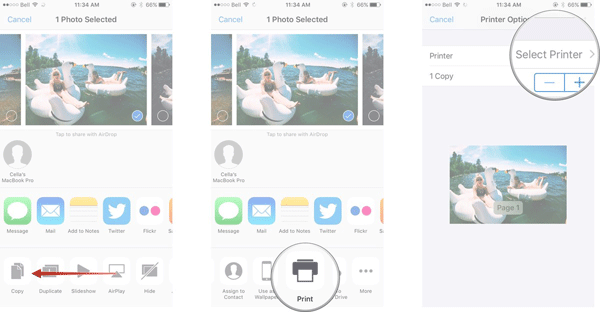 - Finally, hit the Print option to begin the process and then wait patiently for the process to get completed.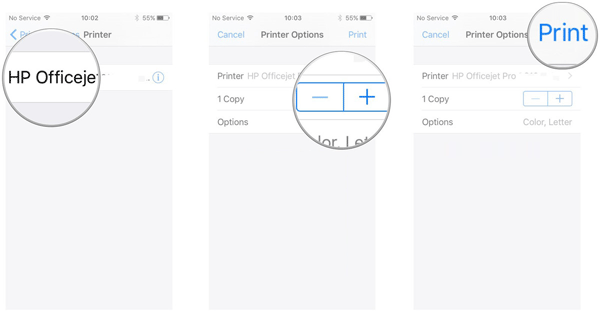 Related:
Photo Printers for iPhone/iPad You Might Like
Different Ways to Bulk Add Photos to iPad
2. Easier Way to Print iPad Photos
To directly print iPad photos within the device, you need to make sure that your iPad is in an environment where Wifi is available and stable. If not, the printing process might be pretty slow or even suspended at some times. So why not try another easier way? That is, using this Coolmuster iOS Assistant software, which enables you to effortlessly print photos from iPad in a batch without being troubled by the poor network conditions. Moreover, this software can help you more. With it, you can transfer any files from iPhone, iPad, iPod to the computer without any difficulty, including contacts, messages, photos, videos, apps and many more.
Steps to print photos from iPad:
- Open the installed software on the computer and then link iPad to the computer via the USB cord.
- This software will automatically detect your device and scan for all files. Now, enter the Photos tab to preview more detailed file information and tick out the photos that you want to print out.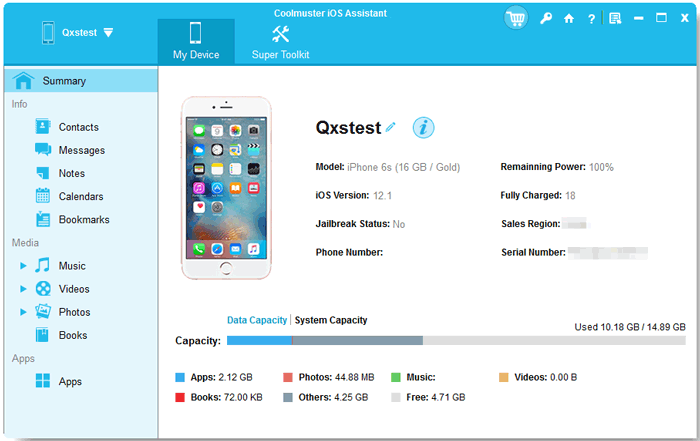 - Hit the Export option and transfer these photos to the computer. Specify a file folder to save these photos and begin the file transfer process by hitting the OK option on the promo dialogue.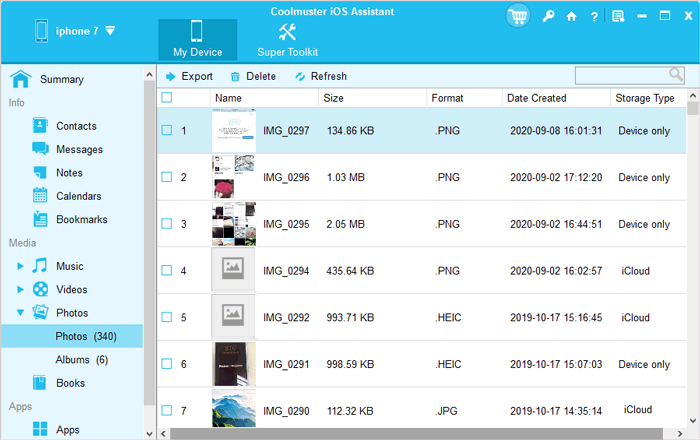 - After that, link your computer to a local printer and then print these photos out as needed and wanted.
With this Coolmuster iOS Assistant software, you are no longer confined to the poor network condition and you are totally free to print photos from iPad within simple clicks as many as you want!
Related Articles:
How to Take Panorama Photos with iPhone