Transfer iTunes Library from Old Mac to New Mac
If you are using iTunes, then it means that you also have an iTunes library. This is the place where you will store not only your favorite songs, but also videos that you love. You might have also customized your library, and the songs and videos are grouped within specific categories. That means that you already know how to import songs and videos to iTunes. If you are using a Mac, then you must have synced your iTunes library, with your Mac already. However, you should also know how to move your iTunes library, in case it is required.
Extra Bonus: How to Refresh iTunes Library
Reasons to move your iTunes library from one Mac to new Mac
Here are the top reasons you would want to do that.
1) The most obvious reason may be that you are swapping your old mac for a new one and won't be using the old one any longer.
2) Your Mac's hard drive may be getting full. Thus, instead of having to delete any of the old songs, you might simply move your iTunes library to the new Mac that you will be using.
Quick Fix: How to Move iTunes Library from Mac to Mac
No matter the reason, you can follow any of the following methods to easily transfer your iTunes library from an old Mac to a new Mac.
1) Using Migration Assistant
This is exclusive to Mac users, and is one of the easiest ways of iTunes transfer.
To use this feature, you need a Thunderbolt or FireWire cable to connect your two computers. While setting up your new Mac, it will offer you this option when you set up your new computer, or you can use it later by choosing it from Applications folder (inside utility folder). This feature allows you to recreate your old computer in your new one and thus, everything from your old Mac will easily come into your new one, including the library.
Related: How to Transfer iTunes from PC to Mac
2) Using Home Sharing
Turn on home sharing on both computers and follow these steps:
• On your old mac, open iTunes, and go to files>home sharing>turn on home sharing. Then supply your Apple ID and password.
• On your new Mac, go to account>authorizations>authorize this computer, and enter your Apple ID and password.
• Then on your new mac, go to shared libraries, select all the folders in your iTunes library, and click on "Import Playlist" from File>Library.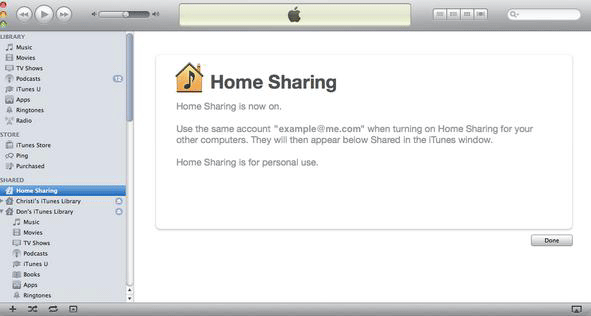 3) Using iMatch
You need to subscribe to this feature, but it is a very effective way to transfer your iTunes library.
• Go to "Turn on iTunes Match" from the store menu in iTunes to sign up.
• iMatch will scan your existing iTunes Library, and upload it to an iCloud account.
• After this is done, open iCloud from your new Mac, and open iTunes. Turn on iTunes match here as well.
• Select and download your media files to your new Mac.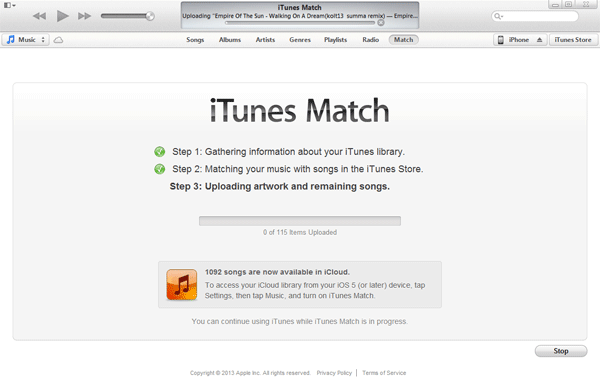 4) Using External Hard Drive
• Keep a backup of your iTunes library in an external hard drive.
• Plug in this hard drive to your new Mac.
• Paste the backup files into your new Mac.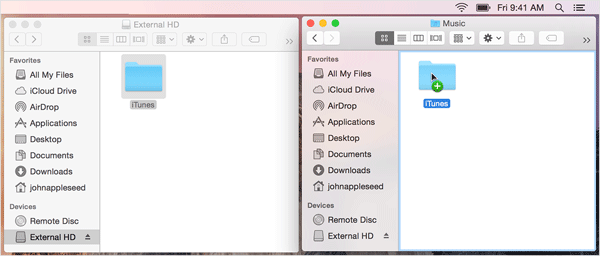 Words in The End: Things to Keep in Mind
• If you are home sharing, enable home sharing on both the Macs.
• Make sure your new Mac has the latest version of iTunes.
• Make sure you have your Apple ID and password.
All these tips will help you to transfer your iTunes library quite effortlessly. Now, moving your iTunes music library isn't going to be that difficult. You can just go ahead and buy your new Mac anytime you want!
Related Articles:
Backup iPod Files to External Hard Drive