Best Movie Streaming Apps for iPhone/iPad
Why need a movie streaming app for iPhone/iPad?
People use their mobile devices for so many different things. In fact, they have become a staple in our lives, for both adults as well as children. So, it's not uncommon to see people with their mobile devices while driving or standing on a fast moving train while commuting from rural places into the city, people are taking advantage of its usage virtually everywhere that they go. In many cases, people use these phones to fill up idle time waiting in doctor's offices, grocery store lines and a host of places that they can be used. That being said, one popular use for those who carry their iPhones and iPads with them involves looking at popular movies that they enjoy. However, before an individual begins to stream their movie via an app, they will need to select one that they prefer. For instance, in some cases an individual may want to pick and choose apps that are free so that they will not have any money out of pocket. On the other hand, there are some affordable moving streaming apps that may cost a little, but the overall experience gained is normally wealth worth when it performances better than others.
Also Read: Collection Center on Best iPhone Apps
Here's 5 of the top moving streaming apps and a brief explanation of each that can be considered. Users should also know that these apps are relatively easy to find via the iTunes store online.
Top 5 Movie Streaming App for iPhone/iPad
1. Netflix can be described as a very popular app that people are using all over the U.S. It has been designed with features that allows its users to watch their favorite TV shows for many hours at a time.
2. Unlike the traditional TV menus provided to TV watchers, this app has been organized in genres. In fact, with one simple tap of the finger, the user can watch any movie that is available.
3. Though there are many great benefits to using this app, there is at least one limitation that people would like to see added, and that is more shows from other countries. Specifically, because they are now limited.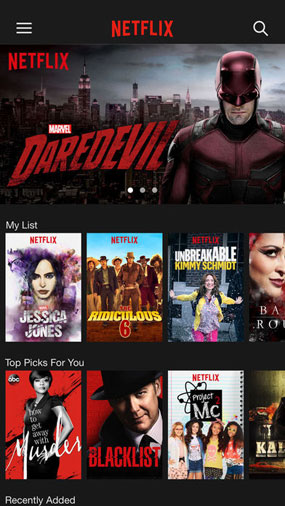 #JustWatch - Streaming Search Engine for Movies & TV Shows By JustWatch
1. Provides users with the capability to access their Watchlist via all of their mobile devices when they login through Google and Facebook.
2. Gives users a full description of their movies and TV shows via a link that is embedded in the title.
3. Designed for multiple devices including iphone and iPad.
Related: Aside from downloading apps directly to your iPhone/iPad, you can also rely on this iOS to Computer Transfer (Windows/Mac) software to import downloaded movie streaming apps to your iPhone/iPad from the computer. So you don't have to waste any data usage on your device!
#Flipps - Movies, Music & News on TV By Flipps Media Inc.
1. Users can make their selections from over 100+ that goes well beyond the traditional standard TV guide including featuring streaming some of the most popular live events on PPV.
2. Viewers can watch TV on demand while enjoying a personalized experience. Meaning the user will have quick access to their personalized content.
3. Cloud-to-TV streaming with no restrictions in using the phone while watching their favorite shows.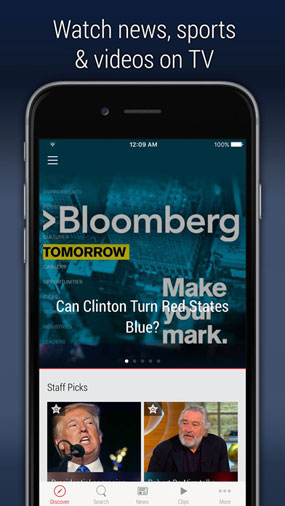 #Viewster - Free Movies, TV & Anime By Viewster AG
1. User can Choose from a variety of genres including Anime classics and new simulcasts that comes from Japan.
2 wide selection of multi-language sub titles.
3. Weekly updates of New TV shows, & Anime.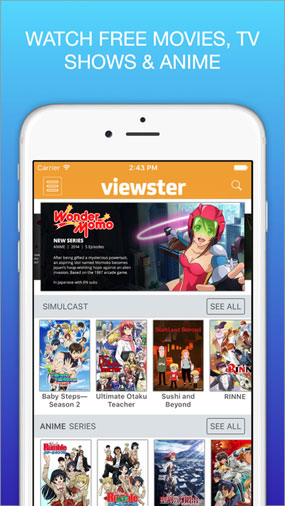 #Yidio - TV Show & Movie Guide By Yidio LLC
1. Users can create customized feeds that they can tailor to their specific needs and preferences along with an advanced recommendation of new shows.
2. Feature that provides users with a Universal search capability for any movie or TV Show, which includes genres across Amazon, HBO, iTunes, Xfinity, and others.
3. User friendly search capabilities, and also keeps track of what the user watches.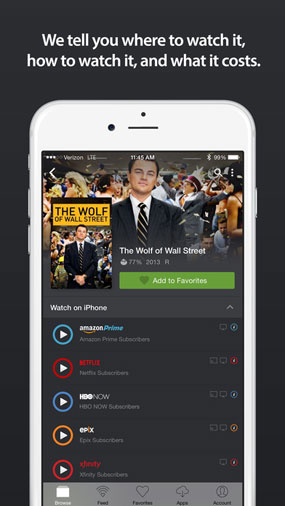 Now, you can choose either movie streaming app for your iPhone/iPad as you wanted and liked!
Related Articles:
How to Transfer Apps to New iPhone