WWDC 2015 Live: What's New in OS X El Capitan
The WWDC, also known as the Worldwide Developers Conference, is a conference held annually in California to promote Apple Inc's new technologies that they have built for software developers. These days software developers are our newest technological heroes, because they are the experts who bring us new apps, new programmers, new watches and basically everything 21st century style and new in the field of IT.
At the WWDC, 2015, which started yesterday and will continue until the 12th June, Apple Inc. made some significant announcements. Among these were revelations about Siri and pronouncements about the Apple watch, which though it is but a babe of two months old, is now about to undergo some exciting changes.
As iOS 8.2 in Apple Event March, 2015, for some people the most riveting news was about the new Apple Inc. OS X, which is called El Capitan, or OS X 10.11, although this news was about changes and tweaks to the Apple Mac Inc.'s OS X rather than the development of anything completely different.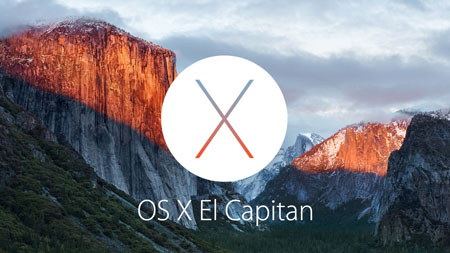 OS X El Capitan Key Features
Still, these changes are going to make a lot of difference. For example, the safari web-browser has been revamped and simplified so that useful sites can be pinned to the tab bar by dragging them across to the left; you can directly find and mute the tab that audio files are playing from, right in the address bar. The searcher, Spotlight, now has the ability to respond to queries in natural language, so that a request such as "I need the files I worked on in June." can be easily answered and responded to. Whether it's weather, stock reports or game scores, Spotlight can easily retrieve these for you. A refurbished Mission Control can now split the screen into two halves, one half for each of the apps you are currently using. As a final improvement, all of Apple Inc's software programmers will now utilize the font called San Francisco, for a more easily recognizable and unified software experience.
El Capitan will speed things up for Apple Mac users. The speed of opening an app will now be 1.4 times faster with El Capitan. If you are switching between apps this will happen twice as fast as before and your PDF files will open four times as fast as previously in the new app called Preview. Wow, this is Apple Mac Inc in futuristic high speed mode; these really are big increases in the performance of the Apple OS X.
Although these are high speeds, some consumers still believe we are climbing up the Yosemite Mountain. (Apple Mac's previous OS X.) There is a slight note of disappointment to be heard from eager Apple fans at the mention of the name El Capitan –for some it sounds a little comical, even though El Capitan is geographically a face of Mt Yosemite.
The biggest changes to appear in the overhauled version of the Apple Mac OS X are gestural. There are two new gestures you can use to wake up your Mac PC. The first is wiggling your finger along the track-pad and the second is simply shaking the mouse. Using either of these two gestures will cause the cursor to appear on the screen of your PC straight away.
Working in the mail app now also includes two new gestures. A right-directed swipe with two fingers causes a mail item be marked as unread, while a left-directed swipe with two fingers causes a mail item to be deleted. Some other changes have been made to Mail. These include a new bottom-of -the-Mail-screen resting place for emails that you minimize half- way through and multiple tabs can now be attached to the New Message window, allowing you to compose many emails simultaneously.
El Capitan, the new Apple Inc. OS X which was announced at the 2015 WWDC by Craig Federighi, Apple Inc.'s VP of software engineering, probably does represent high speed tweaks and other changes rather than a completely new way of doing things. Nevertheless El Capitan is the new software offering from this huge IT company and its appearance on the open market in July this year will be greeted with great enthusiasm.
Related Articles: