Steps to Prepare iPhone/iPad for iOS 11 Beta
The new iOS 11 beta is on its way. And there are several new features to look forward to. This includes person-to-person payments through Apple Pay, a brand new design for the Control Center as well as an app store that have been completely overhauled. You may be excited about the changes, but have you taken any time to consider how these changes will actually affect your current Apple device? If you own an iPhone or iPad, it's very important that you prepare yourself for the release of iOS 11 beta. Here are few ways to make the switch as seamless as possible.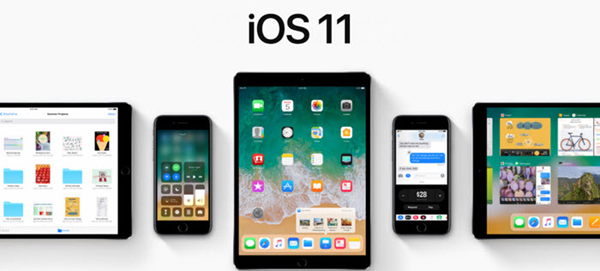 What To Do before you Upgrade iOS 11 Beta for iPhone/iPad/iPod
Take It For A Test Drive
Before installing iOS 11 beta on to your device, you need to test it on a device that you do not use regularly. By installing it to a secondary device, not only will you can ensure that your phone is not destroyed in the process, but this will also give you a chance to determine whether or not you are pleased with all of the features.
Use iTunes/iCloud to Backup Your Device
This is the first beta of a new, major version, which means there are bound to be a few technical issues here and there. That's why it's so important that you back everything up. Not only should you save your information, but you should make sure that your device has been put through iCloud or iTunes backup so that you will be able to restore it back to the most stable version when needed. You can also use the Coolmuster iOS Assistant to keep a backup of your iOS device on PC or Mac computer.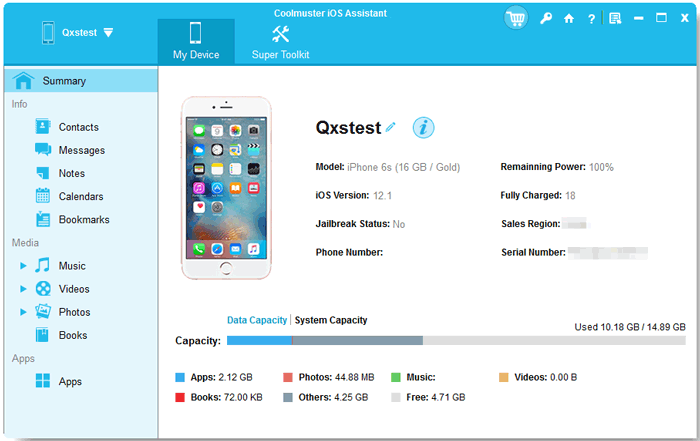 Become Familiar With What You Can and Cannot Do
Make sure that you are familiar with all of the limitations that will often come with it. For example, if you need to downgrade from iOS 11 beta you will not be able to downgrade to any of the older versions. It is very unlikely that Apple will not be signing off on any of their older updates. If you choose to download the beta, then you will be stuck with the newer versions iOS 10. And it is very unlikely that there will be a jailbreak available on the very first day. If you choose to download the iOS 11 beta and there is no jailbreak available, then you will lose your jailbreak. Another example deals with Apple watch. If Apple decides to release a watchOS beta and you would like to test it, you will have to download the beta to a device.
Free Up Space
You should also make more room in your device. iOS 11 Beta will give users the option to perform installations over the air. However, there is a catch--this will require a significant amount of free up space on your iPhone, iPad or iPod. So it's ideal to have at least 3GB of free space so that the process goes as smoothly as possible. Once you create a backup, this should be fairly easy to do.
Register with Apple Developer
If you would like to ensure that you have access to this update when it comes out, it's important that you take the time to register with Apple's Developer program. The process is pretty straightfoward. Simply sign in with your existing Apple ID and you will always be aware of all of the changes and recent news.
As with any update, the iOS 11 beta is much anticipated. It offers a complete overhaul of features. However, there is a lot that needs to be done before installing it to your device. It may take time and diligence, but these steps will ensure that you can enjoy the new features without having to worry about the condition of your device.
Related Articles:
How to Recover Lost Data from iPad
Solve iPhone Stuck in Recovery Mode
Add a comment