In many cases we need to transfer music and videos from our iPhones to other devices. It can be to free up more space or get rid of unused files. iPads are great to watch movies and videos due to their large screen. So it makes sense to copy the files from iPhone to iPad. However, the default iTunes software isn't good when it comes to freely copying your media files - you need to have the iTunes account on both the devices synced together and you could only transfer the content through iTunes.
The problem arises when Apple does not let you copy the content directly. Also, you can only sync purchased content using Apple techniques. It takes time and the process is also complicated. So lets take a look at 2 useful solutions.
Solution 1: Transfer Media Files from iPhone to iPad via Coolmuster iOS Assistant
Solution 2: share Media Files directly from iPhone to iPad by Coolmsuter Mobile Transfer
All your videos, music, ebooks, TV shows, contacts, messages and more can be easily transferred and backed up to a computer using this program. A builtin search option lets you quickly find and copy your data. All content on your iDevice can be managed and you can export anything with complete safety and accuracy.
You want to transfer your favorite music or photo pr video between your iPhone and iPad. How do you go about it?
Step 1. Install the software on your computer and open it. Connect your iPhone using the USB cable and wait till the program detects your device. Then from the left side panel, chose the type of media files you want to transfer like movies, music, etc. You will be able to see a list of all your media content.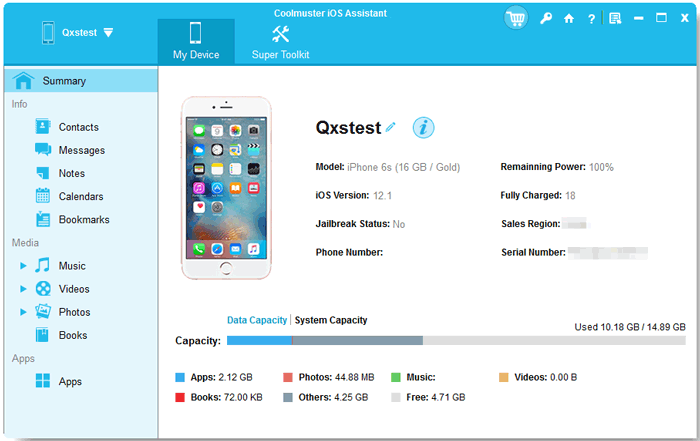 Step 2. Now you have to select the files you want to move. You can do that by checking the boxes next to each file or by selecting Check All option. Then hit the Export button and choose a place to save the media files.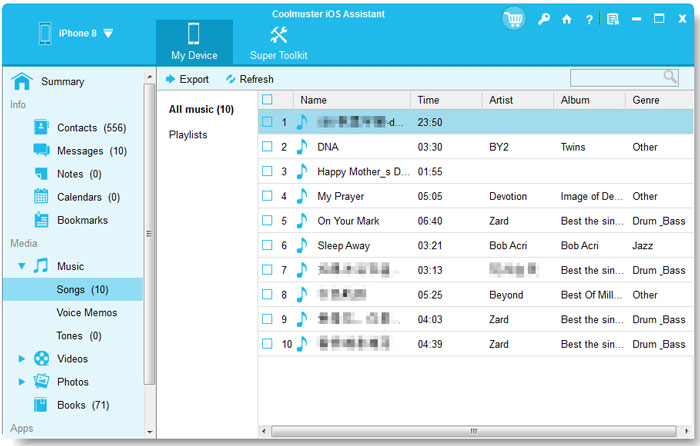 Step 3. You will have the music and video content in your computer now. You can connect your iPad through the USB port and copy or sync the transferred files on it.
If you are looking for an easy way to move data between iOS to iOS or Android to iOS and vice versa, then look no more. This software can pair up two devices and seamlessly transfer content between them. You can even create backups and save them in another device directly for easy restoring.
Trying to transfer all your media files directly between the devices in just one click without having to worry about anything else? This software can help you do that really easily.
Step 1 - After installing the program, launch it by double clicking. Then connect both the iPhone and iPad with the computer using the cables. The two devices are automatically detected by the tool and displayed on the screen.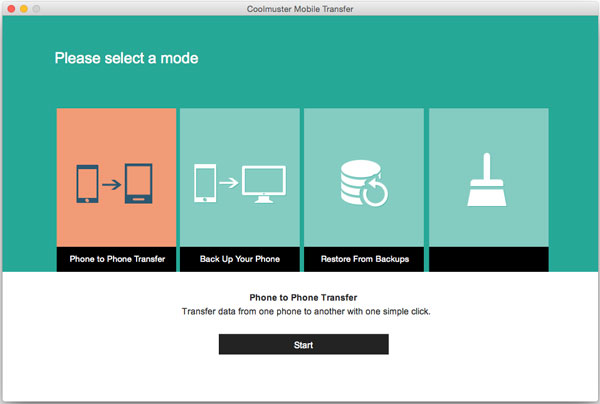 Step 2 - The moveable data of iPhone will be shown in a menu on the screen. You can find the media files like videos, music displayed in the transfer window. You have to select the media files to transfer to the destination device of iPad.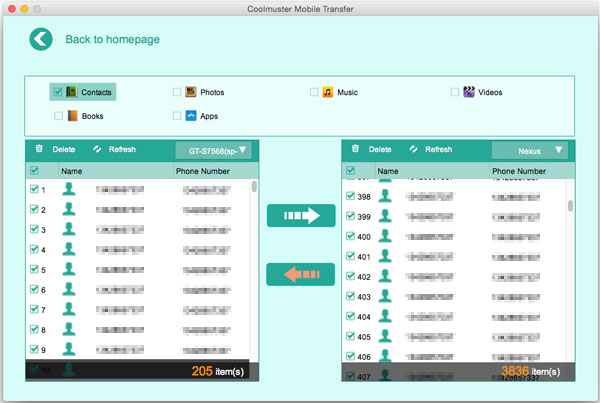 Step 3 - After the selection is done, click on the arrow button to transfer the files. You can check how much time is left from the progress bar. After the process is complete, you will have all media files on iPad.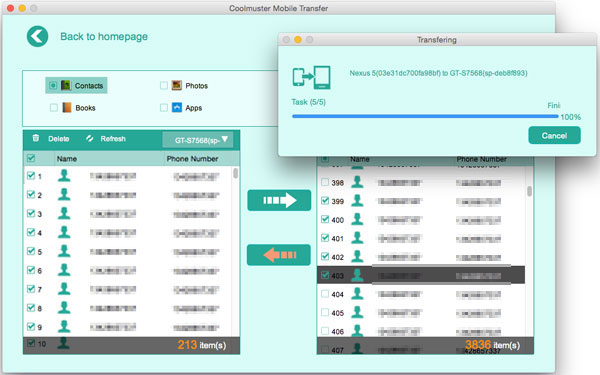 Now, you are free to choose either way to share music songs, videos, photos between iPhone and iPad as you wanted and needed! This can't be more easier! Just give it a try by yourself!