Get Best Alternatives to Sharepod for Windows and Mac
As is known to all, Sharepod is a professional software which allows iDevice users to freely share any multimedia files from iDevices to the computer and the iTunes. You can transfer photos, videos, music songs and etc. from your iPhone/iPod/iPad to computer (Windows/Mac) in a fast speed. Launched in 2005, Sharepod was one of the first and best apps to allow file transfer from iDevice to computer and iTunes. However, during the last couple years, Sharepod updates have slowed down and haven't kept pace with some of the changes. So more and more iOS device users are looking for the best alternative to Sharepod, which is also the purpose of this passage.
As to the best alternative to Sharepod, it naturally comes to this Coolmuster iOS Assistant, which is able to transfer any files from iOS devices to computer within simple clicks.
Learn More about this Software:
> Apart from music, this software also allows you to transfer other files like contacts, messages which can't be supported by Sharepod from iPhone/iPod/iPad to computer in one click.
> Once copying these files from iDevice to computer, you can also save them on the computer as a backup in case of sudden data losses.
> Both media files purchased from iTunes App Store and downloaded from other websites can be copied and saved on a computer from iDevices.
> This software keep updating in accordance with the users' requirement. Any user can have access to the latest updates of this software as soon as it is released.
> This software is compatible with all generations of iOS devices, including iPhone, iPad and iPod.
Now, let's see how to use this Sharepod alternative on Windows computer and Mac computer respectively. Before that, download the right version as you needed!
Full Guide on How to Use This Alternative to Sharepod
For Windows Users:
Step 1. Open the installed Windows version on the computer and then connect your iPhone, taking it as example, to the computer via the USB cord. Then you will see the below interface where all files are arranged on the left panel.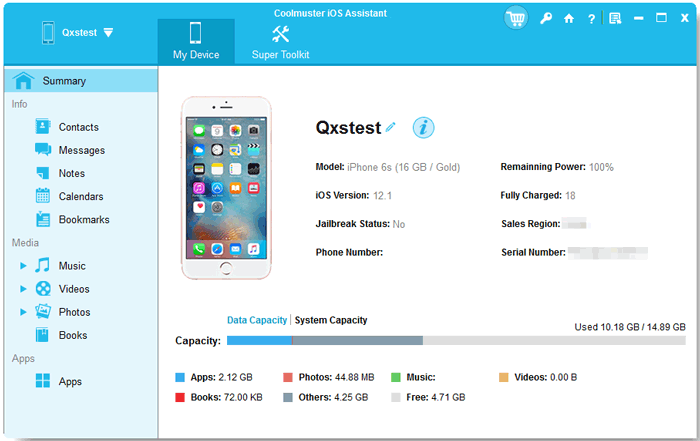 Step 2. In the main interface, choose the file folder to preview more detailed information. After selecting the files that you want to transfer from iPhone to computer. Just click the Export option to continue the process. In a few seconds, you will see all the wanted files appear on your computer.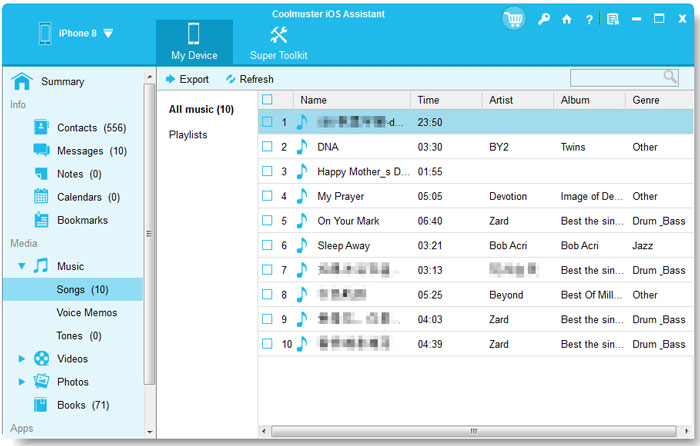 For Mac Users:
In terms of the steps in using the Mac version, it is quite similar to the Windows version. Just download the Mac version and then open it on the computer. After that, select the files you want to copy to the computer and then hit the option of Export to continue the process.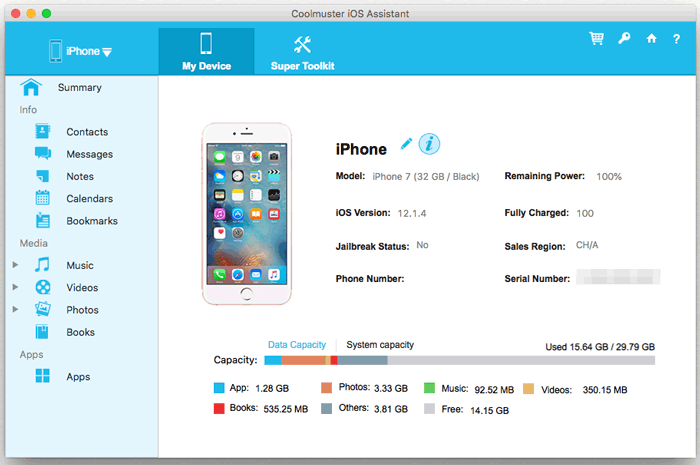 It's quite easy to operate this software, right? You can also download the right version and use it to transfer any files from your iDevice to computer! Here, apart from this software, other possible choices are also for your reference:
Optional Choice 1: YamiPod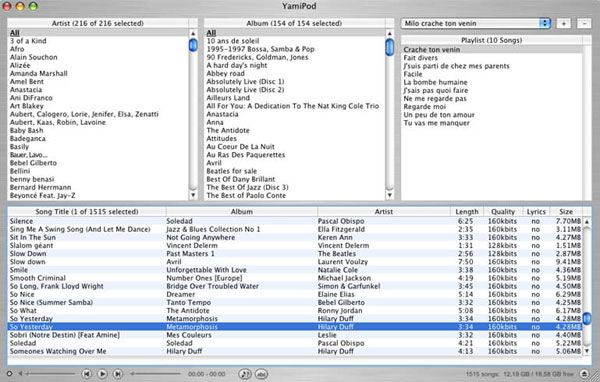 As one of free Sharepod alternative for to share iPod files to computer, this software can work in Windows, Mac and Linux OS. This software provides an easy-to-understand interface which required no installation. But this software only supports different modes of iPods.
Optional Choice 2: Senuti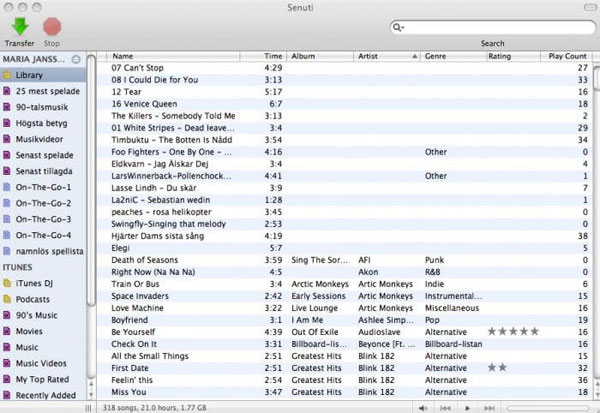 This two-in-one Sharepod alternative allows you to share multimedia file and recover your library to iTunes in one step. Also, you can preview whatever songs and videos before you share or recover files. This software is very user friendly, which offers an easy-to-understand user interface. But, this software can only suit Mac computers. Now, you can choose the best alternative to Sharepod as you needed and liked!
Related Articles:
iTunes Can't Recognize iPhone, How to Fix it?
Is It Possible to Upgrade Jailbroken iPhone to iOS 9?
Add a comment