Top-notch Social Media Apps for iPhone
With the current technological advancements, smartphones and tablets are common devices among people. With the use of these tools, you can easily access social media apps like Facebook, Twitter, Instagram and WhatsApp among others. With these platforms, you as an individual or a company can use them to share and discuss various contents and issues online as a marketing strategy. What you communicate can be of positive impact to you and your company at large. This article will inform you why these apps are important and top rated apps on iPhone/Ipad in the iTunes stores.
Bonus: Best Apps for iPhone You Would Love
Why you need a social media app?
You need a social media app for the following reasons:
i. As a means of advertisement
ii. A personal connection with friends and customers if you are a company something that the other marketing strategies cannot offer.
iii. It helps create new connections with potential customers. This is because social media app attracts, and enables you to keep in contact with them.
iv. It improves brand loyalty through the goodwill that the apps create as a result of constant connections and communication.
Top 5 Social Media Apps for iPhone/iPad in the iTunes Store
Facebook is one of the most efficient social media app. People use it to share news, photos videos and documents. Companies also widely use it as a marketing tool to create Facebook fan pages to inform users about its existence, the products or services they offer among other things.
Its features are:
1. Photos: Allows you to share photos with friends.
2. Newsfeed: To view what your friends are up to.
3. Reactions: Allow friends to give feedback using "like" button.
4. Facebook Messenger: It shows popups chat platforms.
5. Social plug-ins: Allows you to log in and comment on articles that you read.
6. Notification: To get informed when friends like, tags or comments on your posts.
7. Friends: Displays the list of people you accept as friends on your page.
8. Wall: Shows your post, attachments as well as the events that happen in your page.
9. Timeline: It portrays the posts, photos and videos of a user each grouped at the time they happen.
10. Messages and Inbox: Allows you to send and receive individual messages not meant for all friends viewing.
11. Groups: Allows you to connect and discuss specified topics as a group.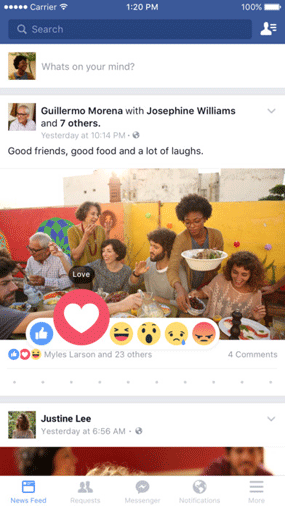 Also Read:
* How to Download Facebook Videos to iPhone/iPad
* Easy Way to Sync iPhone Contacts with Facebook
Twitter is another social media app with the following features:
1. TV Trend.
2. Timeline: It displays the most trending news of the day.
3. Compose page: Asks for location and specific information.
4. Pinch to zoom.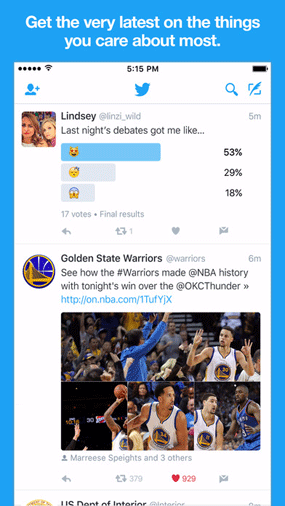 It is a platform for photo sharing through uploading them and editing them directly on the app. Features include:
1. Instagram stories: to add photos or videos that can only stay live for one day.
2. Instagram Algorithm: Displays latest post of users you frequently communicate with.
3. Push Notification: Allow you to get notification for favorite accounts.
4. Instagram Filter: Lets you manage your favorite filter.
5. Hide content: Hide photos and videos that people tag you in.
6. Manage multiple Instagram account.
7. Interactive ads.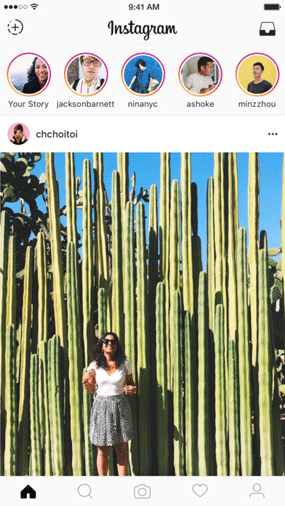 It is an instant messaging app. It has the following features:
1. Chats: For texting freely without SMS fees.
2. WhatsApp Calling to make calls freely using the internet.
3. Group Chats.
4. Photos and videos sharing.
5. Document sharing.
This platform allows you to look for photos in articles you read and pin them on your account. Its feature:
1. Related pins: to display contents that you like.
2. Promoted pins: shows advertisements.
3. Guided search.
4. Related interests.
5. Private messaging to chat with friends.
6. Profile image refresh.
After saving various apps on your iPhone device, you could try this Coolmuster iOS Assistant (Windows/Mac) software to back up the important apps from your iPhone to the computer in one click. Or you can choose to back up iPhone apps to iTunes as wanted and needed! With this software, you are totally free to sync any files between iOS devices and the computer, including contacts, messages, photos, videos, apps and many more!