How to Deal With Repeated iCloud Sign in Problems?
Nowdays, iDevice users can use iCloud freely share files from their device to iCloud in case of sudden data losses; rely on iCloud Photo Sharing feature to treasure and go over the beautiful memories together with their friends or families and trust iCloud keychain to be the safest protector of different accounts and passwords. However, have you ever experienced such cases? When you want to use iCloud for some purposes, only to be required to sign in once again and again, even if you have typed in the right ID and password. At this moment, you may even want to say goodbye to iCloud permanently, right? Just calm down! Actually, you are not the only victim. Due to system instability or poor networks, you are possibly faced with these issues! But, it is no big deal! You can easily get out of this unpleasant situation by adopting any method introduced as follows!
1. Enter iCloud Once Again
The simplest method is to re-enter your iCloud. First of all, close iCloud service running in the background. After that, you need to make sure that your network condition is stable. Then you can again go to Settings from your iPhone, click on iCloud option and finally re-enter your email address and password to try again.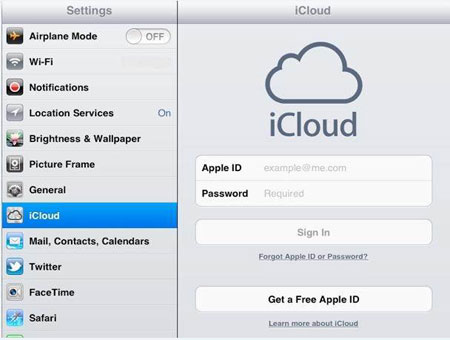 Till now, if you are still required to sign in iCloud repeatedly. You can move to next solution:
2. Reboot Your iDevice
In this way, you need to firstly sign out your iCloud. To do it, go to Settings > iCloud. Then scroll down to the bottom until you see the option of Sign Out. Click on it to continue.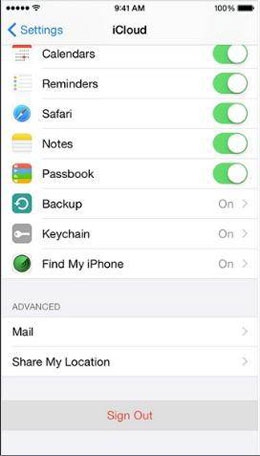 Secondly, press the Home and Sleep/Wake button at the same time until you eventually see the Apple logo on the main screen. Then just wait for the rebooting process to complete. Finally, enter your iCloud with the right Apple ID and password again.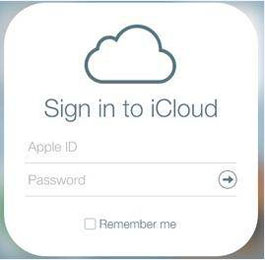 Now, you won't be troubled by the repeated iCloud sign-in problems anymore.
3. Change iCloud Address & Apple ID
To change your iCloud address or Apple ID, you have two options:
> Go to Settings > iCloud. Then you can click on the option of Forgot Apple ID or Password and follow the instructions as prompted to reset your iCloud address accordingly.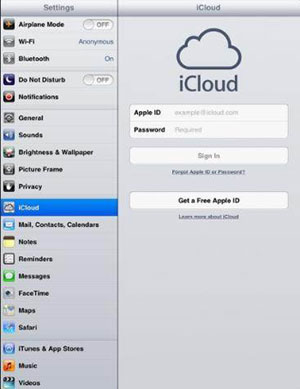 > Navigate to Settings > iTunes & App Store from your iPhone. You can adopt the way mentioned in the above to change your Apple ID. Or you can choose the option of Create New Apple ID to change into another new Apple ID.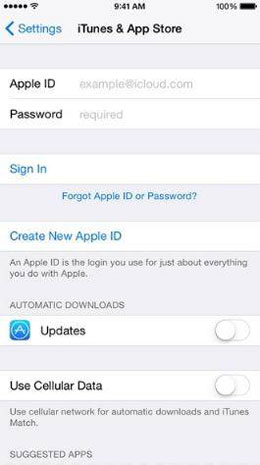 4. Reset System Preference under iCloud
After trying all the ways in the above, you can't solve the problem. You can try this way:
> Go to Settings > iCloud > System Preference.
> Now, tick everything once again so as to sync with the iCloud again.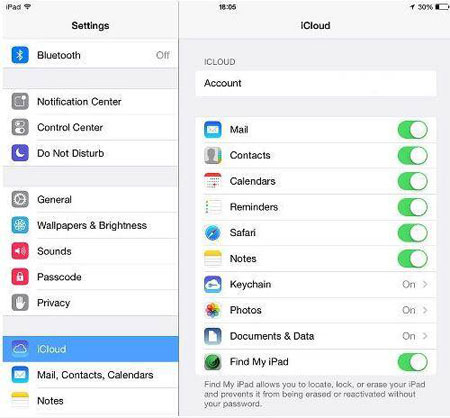 Still received repeated iCloud sign-in requests? You can restart your iPhone and then repeat the steps again and again until you have get your iCloud back to normal.
Related Articles:
Guide on Setting up Google Gmail on iPhone
How to Easily Recognize A Refurbished iPhone
Add a comment