How Can I Sync iPhone to Car with CarPlay?
CarPlay, the vehicle-mounted system designed by Apple, seamlessly combines the user's iOS device with the iOS experience with the dashboard system of cars. So to speak, CarPlay is the best partner of Apple's Siri and Maps. However, how to sync iPhone to car with CarPlay? Please keep reading to find out more information.
Part 1. What You Need to Know about CarPlay
Part 2. How to Sync iPhone to Car via Using CarPlay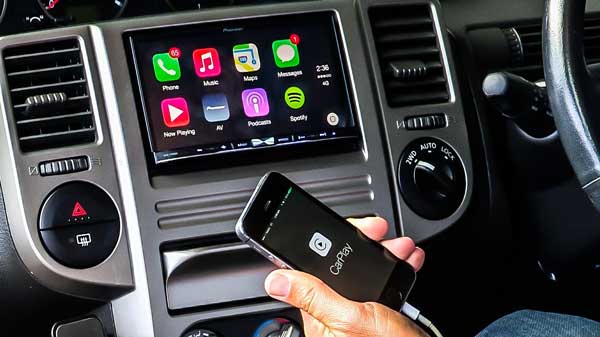 Part 1. What You Need to Know about CarPlay
1. What Can CarPlay Do for You?
CarPlay can help you access your iPhone while driving a car, including phone call, messages, music, maps, podcasts, audiobooks and more apps on your iPhone. And the whole thing can be done with Siri, touch screen of car or physical buttons in car.

Siri: You can communicate with Siri and tell the car what to do next with Siri, for example, searching a route of somewhere with maps; you can listen to the messages received from your iPhone through the car system, and also reply the message with Siri in the form of voice dictation.
Touch Screen: Some cars that supports CarPlay have a touch screen, which enables you to turn off/on the apps on main screen.
Physical Buttons: Besides Siri, you can also control CarPlay with physical buttons in car. You can turn up/down the volume of music, or change the song as you like.
See Also: Things to Know about iTunes Wifi Sync
2. What Kinds of iPhone Models Support CarPlay?
CarPlay now only supports the iPhone devices with lightning port. And iPad has the lightning port, but CarPlay does not support to work with iPad for now. And below are the iPhone models that works with CarPlay:
- iPhone X, iPhone 8, iPhone 8 Plus
- iPhone 7, iPhone 7 Plus
- iPhone 6s, iPhone 6s Plus, iPhone 6, iPhone 6 Plus
- iPhone SE, iPhone 5s, iPhone 5c, iPhone 5
See Also: Transfer Music from iPhone to PC
3. Which Cars Support CarPlay?
CarPlay is available in some selective car models like Ferrari, Honda, Hyundai, Mercedes-Benz and Volvo. And also CarPlay will cooperate with some car models in the future, including BMW, Chevrolet, Ford, Jaguar, KIA, Land Rover, Mitsubishi, Nissan, Opel, PSA Peugeot Citroen, Subaru, Suzuki and Toyota.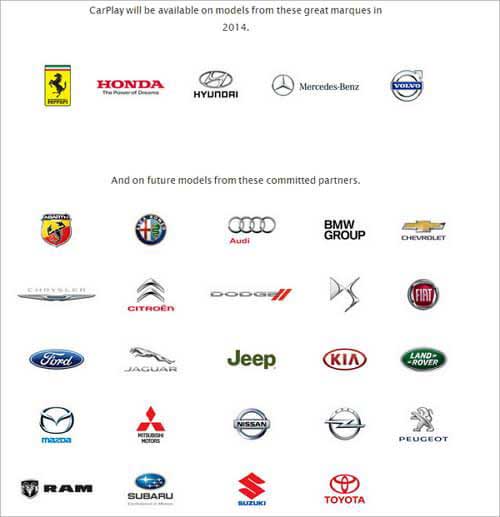 See Also: How to Backup iPhone Data with or without iTunes
Part 2. How to Sync iPhone to Car via Using CarPlay
Before the process, please make sure that both of your car and iPhone conform to the needed models of CarPlay, then you might start to connect your iPhone to CarPlay.
Step 1. Get a USB lightning cable to connect your iPhone and vehicle on the USB ports.
Step 2. Then your car will detect your connected iPhone and CarPlay will automatically launch.
Step 3. Then you can select the appropriate icon from CarPlay menu to switch interface between CarPlay or vehicle's native infotainment as you like.
When using CarPlay mode, you can access your iPhone on your car now. So you can ask Siri to do what you want her to do with the car while driving.
How to activate Siri function? You can press the voice control button on your car to access Siri and ask Siri to play music, make a phone call, send or reply messages or find driving directions and so on.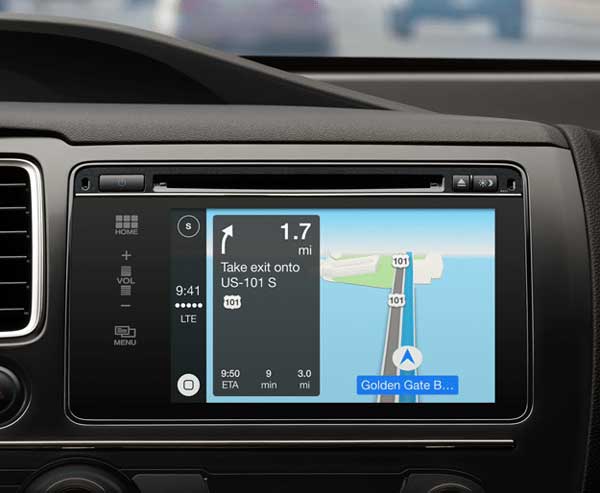 Related Articles:
How to Fix iTunes Won't Sync to iPhone
Easy Way to Download Music from iCloud
Sync iPhone Playlists to Mac without iTunes
Add a comment