One Click to Transfer Files from iPod to iPad
iPod is great for listening to music while iPad is more versatile. You may need to sync the two devices to update iTune library or move files from one to another. iPad is great for browsing and downloading, and the songs may be required to move to iPod. So how can you easily sync iPod to iPad? This passage tells you two easy solutions to transfer files from iPod to iPad.
Solution 1: Sync iPod to iPad via iPhone/iPad/iPod to Computer Transfer
Solution 2: Sync iPod to iPad via Mobile Transfer
When you are using a computer, it is the best software to move and sync your iPod and iPad. You can move tomes of movies, music, documents, pictures and more from any Apple device to PC.
> Works for iPhone, iPad and iPods. Creates backups with one click and makes management easy.
> You can use the thumbnail and list view modes to display your files conveniently. The search box makes it easy to track files when you want things quickly done.
> Export files to computer to arrange them, manage them or share with friends and family.
How to Sync iPod to iPad:
Syncing all your favorite music from iPod to iPad can be a lengthy process. However, you can get it done easily if you have some time on your hand. Here are the steps that you need to follow.
Step 1 - Connect your iPod with the USB cable and launch the program. Your device will be automatically detected and its details will appear on the interface.
Step 2 - The data on iPod will be shown in lists under categories on left side like movies, music, etc. You can click and view their details too.
Step 3 - You may want to preview your media files before you select them. After you select the files to sync, click on the Export tab on top of the interface. The files are then moved to your computer from which you can sync your iPad.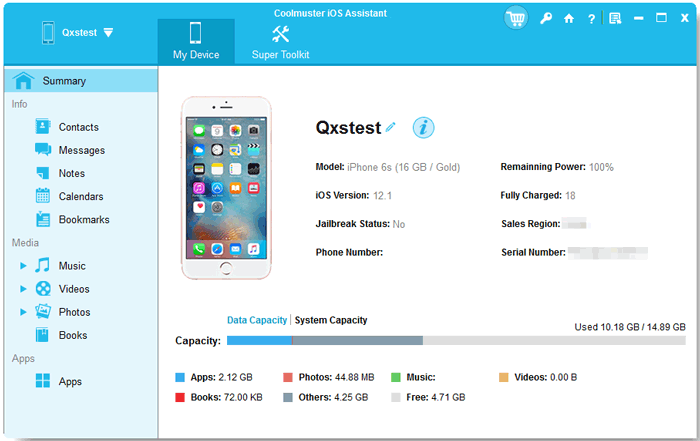 Also Read:
How to Sync iPod Files to the Computer
Solution 2: Sync iPod to iPod via Mobile Transfer
What if you could transfer all the files that you need, store your backups and do a whole lot more in just a few clicks? This Mobile Transfer software helps you transfer everything from apps, to data to contacts and messages. And it can help you transfer all the music you need from your iPod to your iPad in just a few simple clicks.
> Mobile Transfer is the only program which can directly sync and transfer files between two devices, be it iOS, Android and Symbian. You can even move files between phones of different OS without compatibility issues.
> Take backups for emergencies on your computer to use them to restore your devices.
> Works with over 2000 devices with different version of OS.
Now syncing your iPod and iPad can be done in 3 easy steps. It is the most professional and safe program to use without the fear of data loss. For Mac users, just get the Mac version.
How to Transfer Files from iPod to iPad:
All that you need to do is to to follow a few simple steps and Coolmuster would do the rest for you.
Step 1 - Open the program and connect your iPod and iPad with their USB cable to your Mac. The screen will show some options.
Step 2 - Choose the first option called "Phone to Phone Transfer" from the interface. You will now get both your iPod and iPad content in two menus on the screen like music, videos, photos, etc.
Step 3 - You can select to copy whole folders by choosing them on the top line of the window. Else mark them separately from the panel and then click on the arrow. Click the arrow which points towards the iPad as it is the destination device. Confirm by clicking OK when the programs asks for it.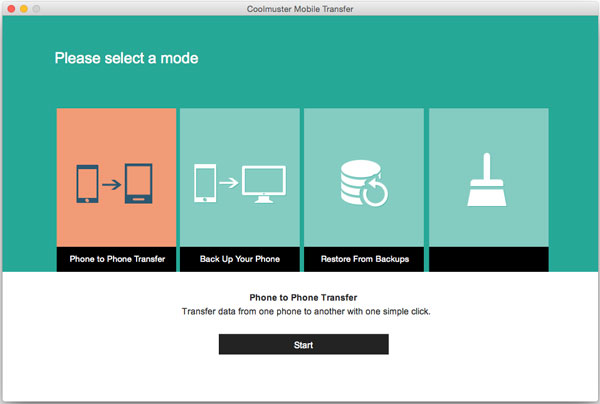 That's all that you need to do to sync your favorite music between an iPod and an iPad.