How to Transfer Photos from iPhone 6S/6S Plus to External Hard Drive
As we become more reliant on technology to help realize our everyday tasks, we tend to forget how easily the information such as photos stored on our phones can be lost due to various reasons. Actually, creating backups is the best thing one can do to his or her photos stored in the iPhone. A real problem to be sure is that many new iPhone 6S or iPhone 6S plus users, do not take backing up as seriously as they should. It is simply really important to have a current backup of your photos. By creating a backup online or on an external hard drive, you can protect your files from accidental loss. For another, it spares your PC when you find accessible capacity is beginning to melt away, assuming that you plan to transfer iPhone photographs to PC at first. Even better, by duplicating photographs from iPhone 6S or 6S plus to external hard drive, you can see these photographs on any PC since it is exceptionally convenient to bring the external drive all over the place.
There are numerous ways that you can transfer your iPhone photos to an external drive. It is important that whatever backup option you choose the ease and speed of restoring the data should be the most important basis of evaluating. Coolmuster iOS Assistant (Windows/Mac) is the simplest and safest way to back up your files to an external hard drive. In fact, transferring photos from iPhone to an external hard drive using this software is a very good choice, which also enables you to transfer files from iPhone to computer or iTunes if needed. More importantly, this software is fully compatible with all generations of iOS devices. So Don't want to lose photos from your iPhone, right? Just get it and try it!
Tutorial to Sync Photos from iPhone 6S/6S Plus to External Hard Drive
1. Connect iPhone 6S or 6S plus to the computer with the USB cable
At the beginning, connect your iPhone to the computer. Launch the program on your pc and your iPhone will be detected by the transfer program and displayed in the primary window.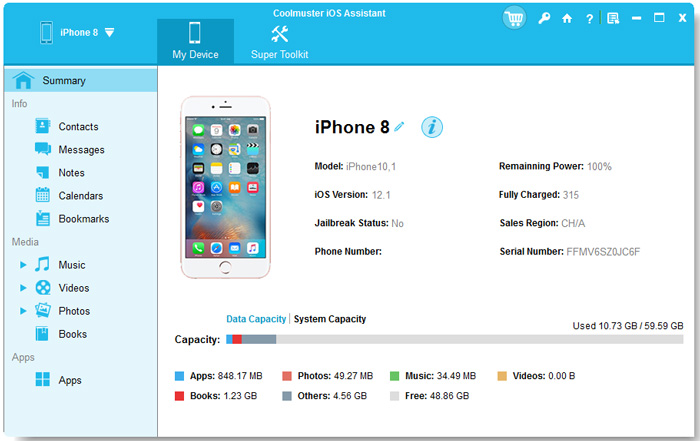 2. Connect external drive to computer
Next, plug in the external hard drive to your computer. For Mac users, the USB external hard drive will appear on your desktop. You had better scan your hard drive for viruses to guard your computer. In addition, make sure the external hard drive has enough storage space for the photos your want to export.
3. Backup iPhone data to an external hard
The program will perform a complete and quick scanning on your iPhone. Data scanned will be shown on the left. Preview and tick off the file type you want to backup from iPhone to external drive, press the button Export. Then, click OK to transfer your iPhone files to it.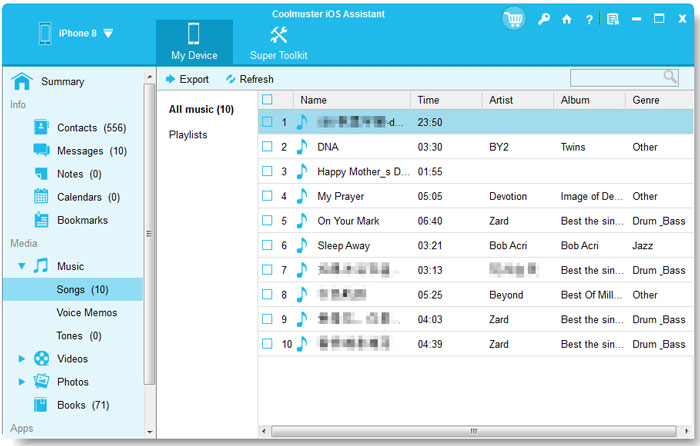 Words in The End:
Backing up iPhone 6s and 6S plus to external hard drive typically includes no extra cost as you most likely already have the storage hardware. While backing up your iPhone photos may not be as energizing as taking and editing pictures, you can appreciate shooting greater iPhone photos, safe in the knowledge that your older pictures are securely stored on your external hard drive.
Related Articles:
How to Sell Old iPhone at the Highest Price
Tips to Reset Network Settings on iPhone
Add a comment