March, 2016 - Another Apple Event Released New Products
Highlights from Apple Spring Event:
> Apple Watch - Price Cut and Some New Bands
> Apple TV
> iPhone SE
> 9.7-inch iPad Pro
> Approaching of 40th Birthday
Generally speaking, the Apple Event of this year is relatively less eventful but more contemplative, since Apple is soon at the age of 40. In this special event, iPhone SE and 9.7-inch iPad Pro joined in the big family of Apple. Below is the full video of the Apple Event on March 21, 2016. Before watching this long video, you can read the below part to see through the special event within several minutes, so as to have a rough understanding of new products!
Apple Watch
The first new product introduced in the special event was Apple Watch. But compare that with 2015, when smart watches were all the rage, actually no new Apple Watch is introduced but watch strap of 4 different colors. The most attractive feature within the Apple Watch change lies in its cheaper price, starting at $299.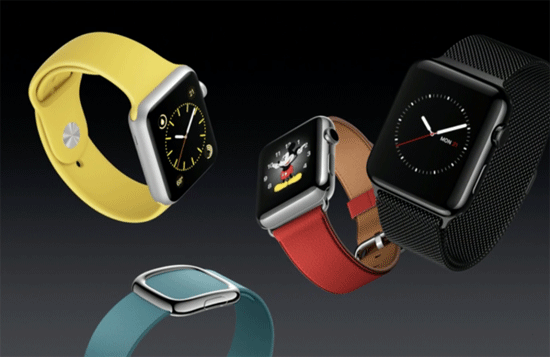 Apple TV
"We've got some other great features coming to Apple TV, like folders. Now you can organize your apps on your home screen just like you want to," Tim Cook said of the free software update, which is available immediately. The update also includes expanded ability to use Siri to navigate the service. And that's the biggest shining point of Apple TV in this special event.
After that, the core products of the Apple Event finally get unveiled - iPhone SE and 9.7-inch iPad Pro. To use several words to describe these two devices, you can say, "Smaller but better!". This Apple Event delivers new products of smaller sizes but with bigger surprises.
iPhone SE
iPhone SE can be regarded as the product combining the body of iPhone 5S and the guts within iPhone 6S, to a certain degree. The size is smaller but the power and functions don't get shrank. The iPhone SE goes on preorder on March 24 and will be on sale in stores on March 30. Here to know detailed introduction on iPhone SE >>>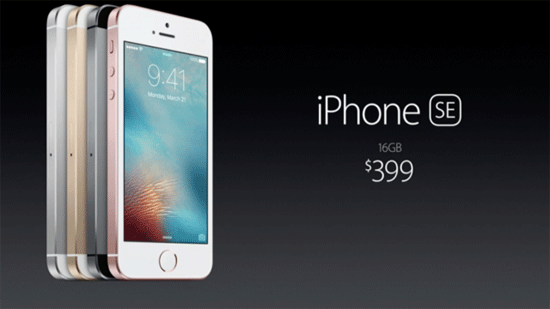 9.7-inch iPad Pro
With the same name as the iPad released last September, the new iPad Pro features on a 9.7-inch display and versatile performance than previous products. Click here to learn more new 9.7-inch iPad Pro >>>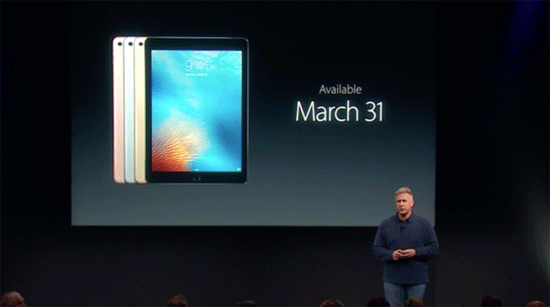 Apart from the hot products mentioned in the above, the Apple event also introduces the brand-new iOS 9.3 system after thousand-time trials and refinement by Apple technical teams. As to the Mac book, there is nothing new in this special event. Apple is soon receiving its 40th birthday, and during these years it has been continuously adding new family members.
Related Articles:
Several Minutes to Scan Apple Fall Event 2015
Let's Look Back at Apple Event March 2015
Add a comment