Apple Event: Everything about Apple 2018 September Event
When is the next Apple event? Apple held the next Apple Special Event on September 12, 2018 at 10 a.m. PDT, on the Steve Jobs Theater. So what do you know about this Apple Special Event this fall? You can check all the details about Apple Special Event 2018 here.
Part 1. New iDevices in Apple Event Sept 2018
Part 2. Apple October 2018 Event
Part 3. How to Switch to A New iPhone Xs/Xs Max/XR Effectively?
Part 1. New iDevices in Apple Event Sept 2018
Let's take a brief look at what products are likely to be unveiled in this Apple Event.
> New iPhones: iPhone Xs, iPhone Xs Max, iPhone XR
> New Apple Watch: Apple Watch Series 4
New iPad and MacBook are not released as expected in this Apple event. Besides, the official version of iOS 12 is available on September 17, 2018. However, the other software updates like MacOS Mojave has not released as expected.
Check all the things you should do when getting a new iPhone >>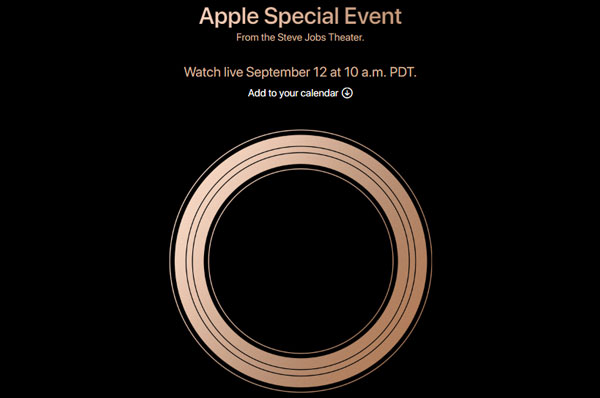 New iPhones
The new iPhones could be the headliner for this year's event as usual, and Apple announced three new iPhone devices. The first one is the iPhone Xs, which is an updated version of the iPhone X last year, with the same bezel-less, notched, 5.8-inch screen, but the internal specifications have been improved - the same as Apple's other -S class update.
The second iPhone could be iPhone Xs's Plus model, which has a larger 6.5-inch screen and a larger battery, although the larger Xs is called iPhone Xs Max, not the Xs Plus.
These two new Xs phones could have little difference from the molds set by Apple on the iPhone X. So they may both have stainless steel frames, OLED displays and often duplicated Face ID notched, most of which come from within more RAM form and a new A12 processor. And the new gold color could be added to the existing black and white iPhones. Apple will likely offer some new exclusive features for the Xs model, following the introduction of new features such as Touch ID, Siri or 3D Touch with the -S device.
The third iPhone could be a cheaper 6.1-inch iPhone, which offers a bezel-less display and Face ID for X and Xs phones at a lower price. This third iPhone, called iPhone XR, may replace the iPhone 8 and 8 Plus as Apple's new model. And it will reduce some of the more advanced features of X and Xs phones, such as stainless steel frames, HD screen, and possibly even 3D Touch system.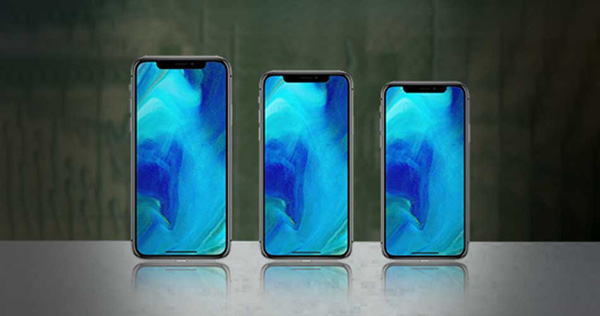 Notice: We have rounded up almost all the rumors about the new iPhone 2018 here, you can check all the specs, design, features, prices and more.
iPad Pro
Apple has updated iPad with low-cost, faster processor and Apple Pencil support earlier this year, however, the new version of iPad Pro is not released in this Apple Event Sept 2018. It is said the new iPad Pro will be announced on the next Apple event on October.
It was expected to launch a new iPad Pro at the September event, including the new version of the 12.9-inch model and new 11-inch model. The 11-inch model will replace the current 10.5-inch device, and both of the two iPad Pro will provide faster charging speeds. And yet no plan is for the new iPad mini for now. Also the new models of iPad Pro may use a Face ID camera instead of a Touch ID, so there is no Home button. And it can be expected to have smaller borders.
Apple Watch
The first Apple Watch was launched in September 2015, Series 2 was released in 2016, and Series 3 was launched in 2017. As expected, Apple releases the Apple Watch Series 4 this year, which has a slightly larger display, longer battery life and better health and fitness tracking.
Apple releases the new versions of the Apple Watch, which have larger screen sizes and higher resolution than existing models. This means that the new Apple Watch should be able to display more information on the display immediately, or it may be easier to read smaller text. Also, Apple was reportedly that it has been developing new sensors for monitoring health through the Apple Watch, so the new health tracking capability is likely to be added for new hardware this year.
WatchOS 5 is launched on the new Apple Watch and will be available in the fall of this year, including smarter Siri features, automatic workout tracking, walkie-talkie features that allow you to call Apple Watch, support podcasts, new workouts and more.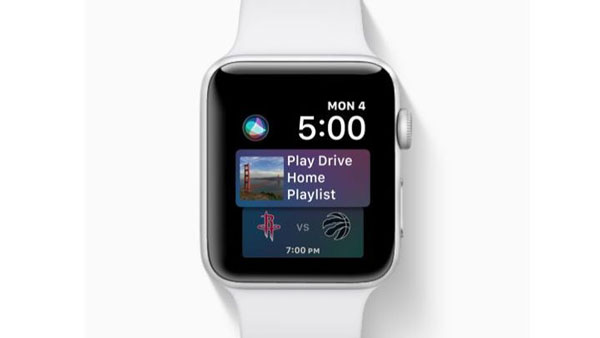 MacBook
Apple did not release MacBook in this Apple event as expected. Maybe it will be released on the next Apple event in October.
Apple plans to launch several new Macs sometime this fall, according to Bloomberg, so Apple may launch them during its iPhone Apple event. The new MacBook Pro and MacBook Air could be launched this fall.
MacBook Air has been updated with new processors, however, there is no major design updates for years and it is not clear how Apple will price since the MacBook Air's display is not better than expensive MacBook and MacBook Pro Retina's. Also Apple may release a new professional version of the Mac Mini, which is an Apple small computer without a display. It is usually not for "professional" users, but may allow Apple to sell powerful computers at a lower price because it doesn't have a screen.
Apple launched the new Intel Coffee Lake-powered MacBook Pro in July, which is still new. The latest MacBook Pro updates are very important, however, it is said that they didn't get a launch event at all. As a result, the iMac may skip this event and launch it in a October press release or in its own event.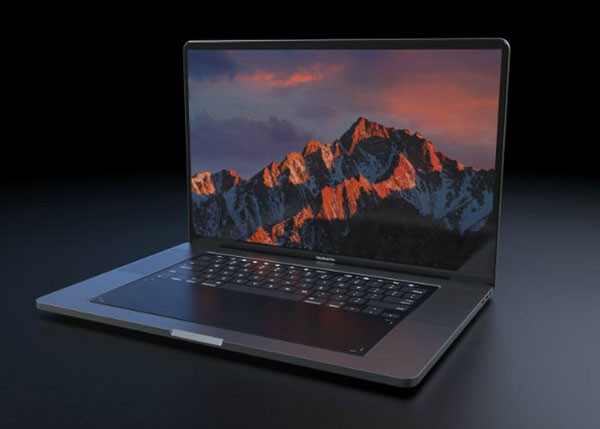 iOS 12, MacOS Mojave and Other Software Updates
Although Apple's hardware update is the major focus of attention in this Apple event, the software updates are also getting attention. The release date of iOS 12, watchOS 5, tvOS and even macOS Mojave is finally settled in this September.
Since WWDC, we haven't had much expectations for software changes. Apple has been patching and polishing the entire summer with developers and iOS 12 public betas, so most of us just want to know when the final update is going to the crowd. And now, Apple officially announced that the official version of iOS 12 is available on September 12, 2018.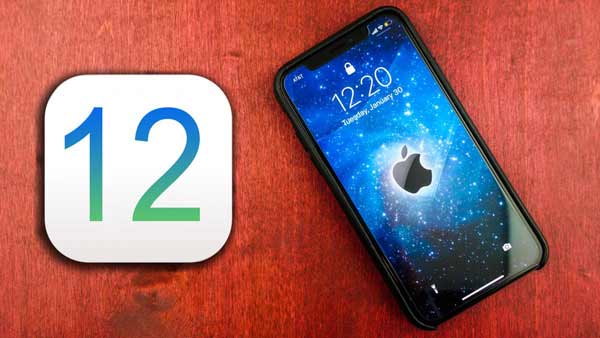 iOS 12 focuses on fine-tuning performance, especially on older iPhones and iPads. However, there are still some new features in iOS 12: Screen Time, which is used to track the time you spend on your phone, better notifications, and some interesting new custom emotions called "Memoji". Apple also updated its augmented reality ARKit framework to the new ARKit 2, which provides the ability to create a shared AR experience.
Notice: You can learn everything you want to know about iOS 12 here, including the new features, supported devices, how to update to iOS 12, how to downgrade and more.
Apple October 2018 Event
In the past, Apple sometimes followed up on another small meeting in October at a press conference in September. It has launched the iPad and updated Macs during that event, however, the October events does not happen every year. For example, Apple did not hold an event in 2015 or 2017, but at the event on October 27, 2016, it released a MacBook Pro with a Touch Bar.
So what can you expect for the Apple Event in October 2018?
> iPad Pro
> MacBook Air
> 13-inch MacBook
> Mac mini
> iPhone SE2
> HomePod mini
> New Apple display
> AirPower charging pad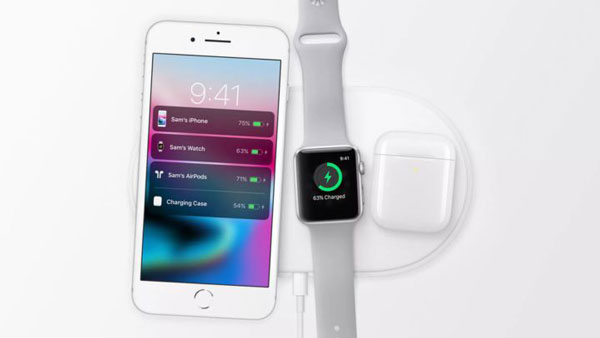 Tip: How to Switch to A New iPhone Xs/Xs Max/XR Effectively?
To effectively transfer files from an old phone to a new iPhone, you'd better get help from a professional Phone to Phone Transfer tool - Coolmuster Mobile Transfer (Windows/Mac).
With it, you can freely transfer contents between any two Android or iOS devices. So you are allowed to effortless transfer data from Android to iPhone, from iPhone to iPhone, from iPad to iPhone, from iPod to iPhone and vise versa. Various files are supported, including contacts, calendars, bookmarks, eBooks (PDFs & ePubs), notes and more. And it is fully compatible with almost all generations of iOS devices, including iPhone XR/Xs Max/X Plus/X/8 Plus/8/7 Plus/7/6s Plus/6s/6 Plus/6/5S/5/SE, iPad Pro, the new iPad, iPad Air, iPad 2/1, iPad mini, iPad with Retina display, iPod touch/Shuffle/Nano/Classic and etc. Also, almost all Android devices are supported as well, including Samsung, Huawei, OPPO, Sony, Meizu, Xiaomi, ZTE, LG, Motorola and more.
Free download the trial version of Coolmuster Mobile Transfer below.
Notice: Make sure the latest iTunes is installed on your computer.
Only 3 steps are needed to transfer files from one phone to another:
> Connect two phone to computer and launch the program.
> Choose desired contents for transfer.
> Click "Start Copy" button to start transferring process.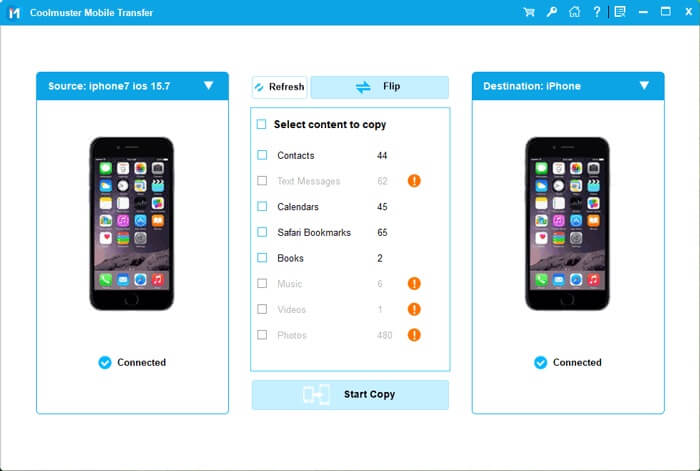 See detailed instructions on how to transfer to a new iPhone here >>
Related Articles:
How to Clone iPhone to Another New iPhone X/8/7
How to Backup and Restore iPhone via iCloud or iTunes
How to Restore iCloud Backup to New iPhone
How to Easily Restore New iPhone from iTunes Backup
Easy Way to Transfer Contacts to New iPhone
How to Easily Transfer Apps to New iPhone
Add a comment