iPhone Battery Drains So Fast, How to Fix It?
Q: iPhone 5 battery drains very fast.
"I purchased my iPhone 5 64GB today, but I just used it for only about 2 and a half hours, and it got low battery. Actually, the battery was 98% when I purchased it. Is anyone having the same problem? And how to fix iPhone battery drains so fast issue? Please let me know. Thanks!"
Some Apple users might encounter the situation that their iPhone 7/7 Plus/6s/6s Plus/5s/SE drains so fast beyond their expect. Is there any problem with the battery life or any other reasons that you haven't noticed? And how to fix it? Here in this article you will find out the reasons and the solutions to fix iPhone battery drains so fast issue.
Part 1. Why Does My iPhone Battery Drain So Fast?
Part 2. How to Fix iPhone Battery Drains So Fast Issue?
Part 1. Why Does My iPhone Battery Drain So Fast?
It was said that there was some battery draining bug on iPhone 6s, iPhone 6s Plus and iOS 9 update, but the issue has been solved with the next update by Apple. However, there are still some reasons that might cause the iPhone battery drains fast issue.
1. Multitasking among too many apps can drain battery.
Using too many apps at the same time on your iPhone could easily consume the power, especially the constant "Push Notifications". Besides, when using certain functions like Bluetooth, Wi-Fi hotpot, background app refresh, games and other apps, iPhone also start to drain battery. Even the motion effects, animations and dynamic background on iPhone can cause battery drain.
2. Using LTE network on iPhone in poor coverage areas can decrease battery life.
Whenever you use a high-speed LTE network, like 4G network, iPhone device will consume more battery power than a 3G/2G network. And if you are in the areas with poor network coverage, the battery on your iPhone will drain even faster.

Part 2. How to Fix iPhone Battery Drains So Fast Issue?
There are some tips to fix iPhone battery drains so fast issue. What you need to know before fixing the issue is that generally this issue was caused because of some improper habits on using iPhone. As long as you correct the habits and pay more attention to take good care of the battery health at ordinary times, you will not have the problem anymore. The followings are some tips you might know.
1. Update your iPhone to the latest software. Developers always work on improving the iOS performance, including the battery function and the new software updates might contain the improved function to save battery.
To update iPhone software, please connect your iPhone to an available Wi-Fi and ensure that your iPhone has enough power. Then tap "Settings" > "General" > "Software Update" to download and install the latest iOS version on your iPhone.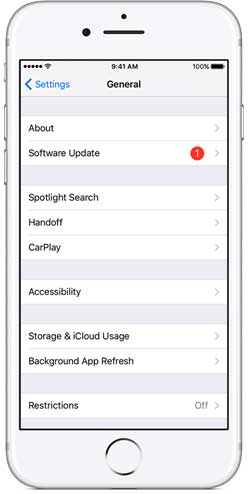 2. Only run the apps you need for now. Sometimes when you finish using an app and are going to use another app, you might not remember to close the unused one. That will be a waste of battery on iPhone.
To close the apps you have launched, you might double-click the Home button and you will see the iPhone App Switcher where you can check all the apps you have launched on your iPhone; Then just use your finger to swipe up one of the apps and push it off the top of the screen. In this way, the needless apps will not drain your iPhone battery any more till you restart it next time.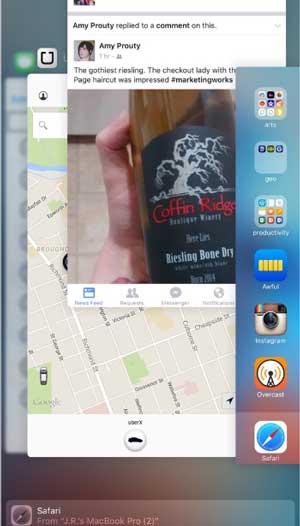 3. Turn off unnecessary functions. Turn off the unneeded functions, or they will consume your iPhone battery insensibly. For example, turn off Wi-Fi or your iPhone will constantly search for the available Wi-Fi, similarly, Bluetooth will constantly look for the Bluetooth signal if you don't turn off it. And if you don't need, please turn off push notifications, 4G/3G network, location service (GPS) and etc.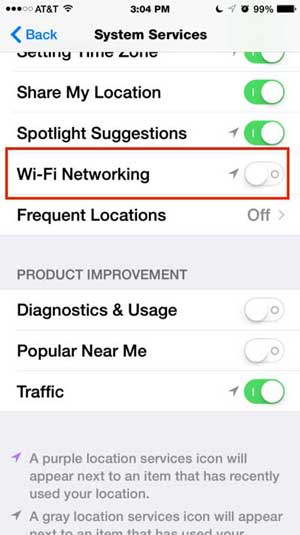 4. Adjust your iPhone screen. You might adjust the brightness of your phone to a dimmer setting when you stay indoors and please lock the screen when you are done using your iPhone. And try not to use dynamic backgrounds on your iPhone.
As long as you pay more attention to the above suggestions, then your iPhone will avoid the issue of iPhone battery drains so fast, and you can fix the problem by yourself.
Related Articles:
How to Fix iPhone Screen Flickering
How to Fix Black Screen of Death of iPhone
Add a comment