Easily Recover iPhone Backup without Password
Phones have become the heartbeat of our lives with contacts, messages, photos, videos all stored there. We hold this data dearly. With phones especially an iPhone you can never be too secure, you may lose it, break it and lose all your data. To avoid this, you have to create a backup of this data. Many backup options require you to input passwords with restrictions on number and type of characters to use. With these restrictions, you can easily forget your password and end up in a mess.
About iPhone Encryption Password
iPhones have a feature that encodes your information with the option for sensitive data such as passwords, Wi-Fi settings. You have to set a password which you will use whenever you want to access this information. This feature is used to protect the information you do not want people going through as to gain access they have to feed in the password. The downside is that without this password say if you forget it, it can be a nightmare trying to access your information.
Dangers Posed by Forgotten Password
You know the scare you get when you feed your password, and it tells you incorrect password, and you try every password and still nothing. The obvious difficulty is that you will not be able to access your data without your password. If it is urgently needed, you can be in a big mess trying desperately to solve this. There is the danger of losing the information in the backup if you choose to use the restore option. The options available involve cracking your password using some software, and this has a 50:50 chance.
Read More Articles:
* Recover iPhone Photos without iCloud Backup
How to Recover iPhone Backup without Password
If you forgot your password you do not need to be worried, turn everything upside down, see a psychologist or get your brain scanned to help remember your password, all you have to do is get yourself the Coolmuster iOS Data Rescuer, and you can get your backup easily. This powerful application is available at an absolute bargain supporting various versions of Windows 10, 8, XP and Vista. Once you have it, all updates are absolutely free, and with a team ready to help you with any difficulties you may have, and this software is as good as it comes.
Steps to use this software:
1. Connect between iPhone and Computer
After successful software installation, have it running and connect your iPhone using a USB cable. On the interface that appears select the Recover from IOS device option. Give it a few minutes for the connection to be established.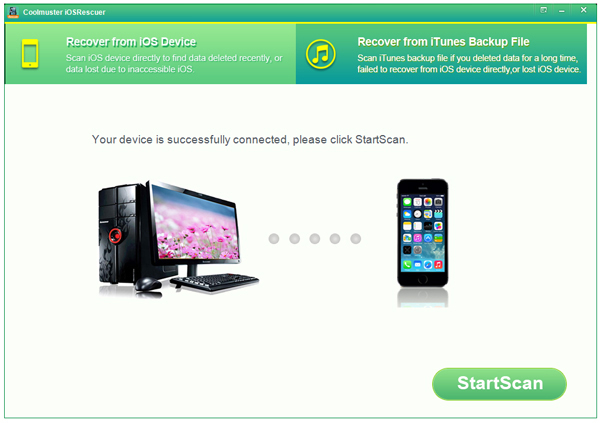 2. Scanning for Backup
Once the connection is successful, tap on the StartScan button. The computer will then scan your iPhone for a few minutes and display all your data.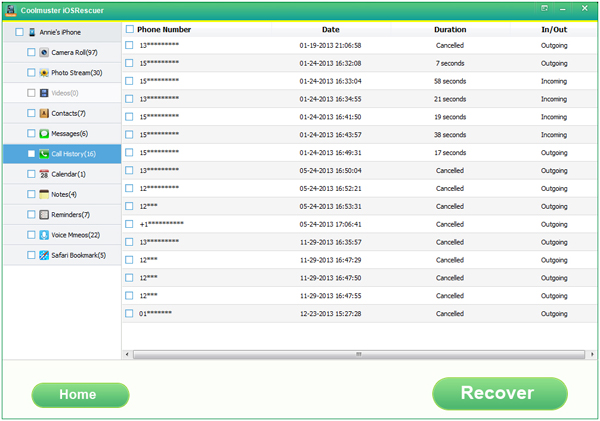 3. Selection and Recovery of Backup
From the menu select the files you want to recover by clicking on them. Click on the Recover button on the screen, and you have your files.
Words in The End: Alternative Backup Option
Backups come in very handy as they secure your data in case of unfortunate events. When you create a backup, you want to be able to easily access your data without much hustle.
If you are tired of having to remember all passwords, denied access to your backup, get yourself the Coolmuster iPhone iPad iPod to Computer Transfer (Windows/Mac). This application enables you to easily backup data to your computer which you can easily retrieve. With this tool, you get to transfer just about anything from your iPhone to your computer with no restriction.