Copy iPhone Contents to A New Google Pixel
It's definitely exciting to give away your old phone and switch to a new phone. However, along with the phone switch, here comes a tough nut about how to transfer important content stored on the old phone to your new phone. For example, if you are changing from iPhone to a new Google Pixel, it would be such a headache to transfer data because the two phones are running different operating systems. Well, just be reassured. Here is a hassle-free method to solve your puzzle in coping iPhone data to Google Pixel.
Here we recommend you with the best bet - iPhone to Google Pixel Data Transfer, which enables you to transfer your contacts, text messages, photos, videos, music, apps and more from iPhone 5S/6/6S/7/7 Plus/8 to Google Pixel/Pixel XL. Apart from that, it also enables you to backup your phone to computer, and restore the backup record to your phone as well. This phone transfer tool is fully compatible with iOS, Android and Symbian devices. Transferring iPhone contents to Google Pixel can be as easy as pie by using this program.
Read More:
Move Contacts between iPhone and Google Nexus
How to Port Android Apps to iPhone
It's all done with a click. Meaning the instructions provided are simple to read and follow without having unnecessary problems that prevent the data transfer from iPhone to Google Pixel. The following step-by-step instructions will guide you on how to use this amazing software that has made life easier for so many people all over the world.
How to Transfer iPhone Data to Google Pixel in A Click?
Step 1. Run the iPhone to Google Pixel transfer tool
You will first have to download, install and launch the transfer software on your computer. Connect both the old iPhone and new Google Pixel phones to the computer using two USB cables. Once connected, the software will detect your phones and take you to its's main user window.
Step 2. Choose Phone to Phone Transfer option
On the main user window, you will select the 'phone to phone transfer' option. Once you do that, you will then be taken to the next window. Here you will find both your phones along with all the data listed beneath them that can be transferred from one phone to another. These data include your important ones like Music, SMS, Contacts, Videos, Apps, Photos and so on.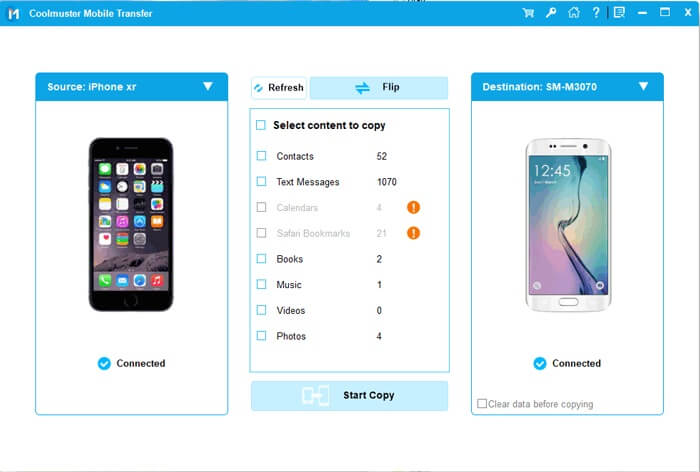 Step 3. Copy iPhone data to Google Pixel
Now select the data that you wish to transfer from your old phone. For example, if it is the contacts that you want to transfer to your new iPhone, then ensure you only tick the box next to Contacts. Then click on the "Start Transfer" button so that the transfer process can begin.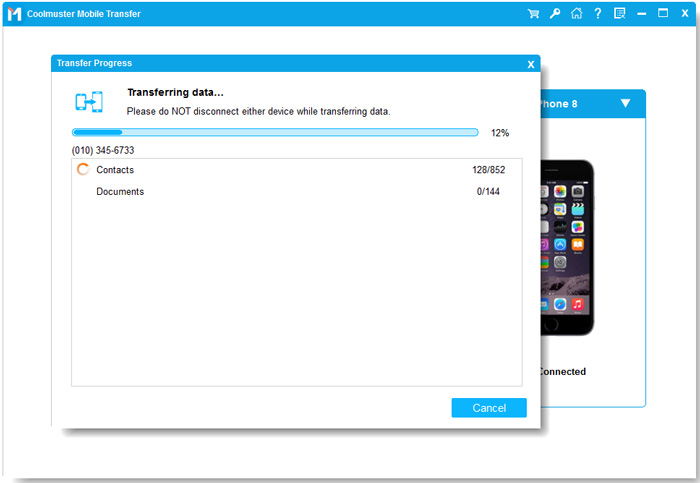 Download this iPhone to Google Pixel Transfer and give it a try. We assure you, that you will love it just like the thousands of users all over the world.
Related Articles:
How to Transfer Contacts from One iPhone to Another