Copy Photos/Videos/Music between Two Motorola Phones
Motorola phones have a charm of their own. While Motorola is owned by Lenovo today instead go Google, it still is one of the best smart phones available today. However, if you have switched from one Motorola phone to another, let's say the G2 to the G3, you will need to be able to transfer the data between the two phones easily as well. So, how should you transfer photos, music and videos from one Motorola phone to another? It can be quite a daunting task to transfer each file individually. For instance, if you have to transfer all photos in your phone to the other phone individually, it will take a lot of time. What if you could make the entire process of transferring all data from one Motorola phone to another as easy as one simple click?
If you are looking for a good way to transfer files between one Motorola phone (such as Motorola Moto X/Moto G/Atrix/Charm/Droid) to another, Coolmuster Mobile Transfer or Coolmuster Mobile Transfer for Mac helps you do exactly that, all in one click. Apart from transferring photos, videos, music, as well as contacts and text messages from Motorola to Motorola, you can even backup contents from Motorola phone to your Mac or Windows laptop easily. Coolmuster Mobile Transfer is 100% compatibility with phone operating systems and there is no problem when transferring any type of data, and you can even transfer eBooks and apps from your earlier Motorola phone to another.
Not only Motorola to Motorola, Coolmuster Mobile Transfer can also help sharing data between Android and Android, Android and iOS, Android and Symbian and iOS and Symbian. So, how do you get started using the software to transfer all media files easily between the two Motorola phones? First of all, you will need to download the free trial version of the Mobile Transfer program on both your Mac or Windows computer.
How to Transfer Videos/Songs/Pictures from Motorola to Motorola?
Step 1. Connect both Motorola phones to your computer
Install and launch the Coolmuster Mobile Transfer on your computer. Once done, you will have the primary interface of the software showing up automatically. Now, you will need two USB cables for the both Motorola phones. On one, connect it to your computer and your earlier phone. Simultaneously, connect the other Motorola phone to your computer as well.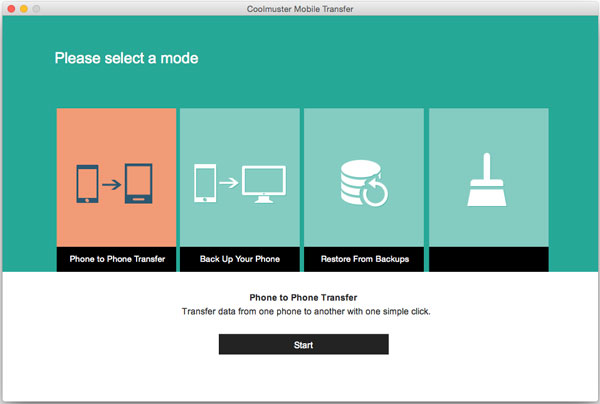 Step 2. Enter phone to phone transfer window
On the interface, you will see 4 options in front of you. Choose the "Phone to Phone transfer" option and you will see the two devices connected to the computer and you can select all files that you need to copy. So, you can copy anything from contacts to apps to music to video to other files.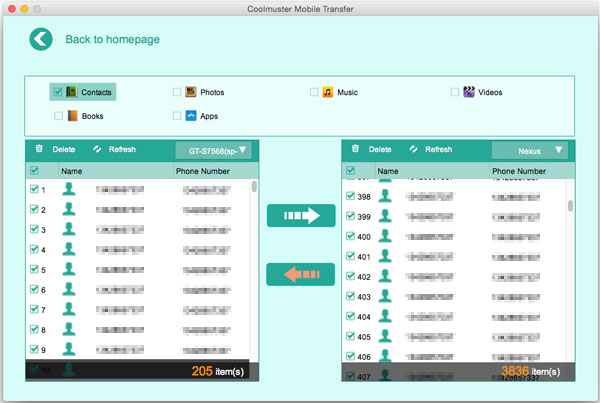 Step 3. Copy media files between two Motorola phones
Choose the files that you want to transfer, here you should select the "Photos", "Videos" and "Music" options, and then click the left or right arrow to begin the transfer from your old Motorola phone to the new one.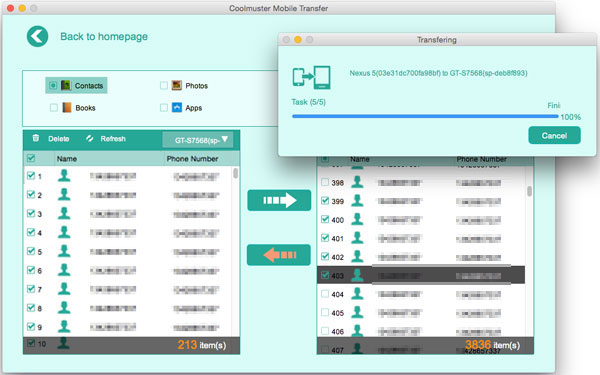 You're done! This is all that it takes to transfer all that you love in your old Motorola phone to your new Motorola phone by using the professional phone to phone data transfer tool, within only a few minutes!
Related Articles:
How to Transfer Photos from Samsung to Samsung