How to Copy Text Messages from HTC to Nexus?
The purposes for keeping text messages can vary greatly from one individual to another. So, when people want to know why a mobile phone user may want to transfer all of their messages from their old HTC device to the new Nexus phone, they should consider all of the reasons and purposes that have been noted. Even though transferring text message from HTC to Nexus device has become common place among many Android device users today, some users still have problems with transferring this data from one device to the next.
More Similar Guides: Transfer Text Messages from iPhone to Google Nexus 5/6?
Many of the software applications on the market today have been designed to solve a number of different long and complex problems. So, you must pick out the best one. To save you from endless trial and error, we kindly introduce the HTC to Nexus Transfer specifically because it allows the user to transfer their text messages and other data like contacts, photos, videos, apps and so on, from their HTC mobile device to their Nexus phone seamlessly. And it only takes 3 steps to complete it correctly.
Tips: It also enables you to backup your phone data on computer, and restore the backup record to your phone with one click. And it supports Android, Symbian and Apple phones and tablets.
Good news here! We now provide you free trial version of the transfer program. If you are still not sure, you can download the trial version and try it for free before you decide to purchase it. Just click the following download buttons to get the program installed on your PC or Mac, then you can follow the instructions as below.
Read More: Guide for Data Transfer between Samsung and Nexus
User Guide: Transfer HTC Text Messages to Google Nexus 7/6/5/6P/5X
Step 1. Launch program and connect your phones to computer
Install and then launch HTC to Nexus Transfer on the user's laptop or desktop computer. Once this part of the process has been completed, the user will need to connect both HTC and Nexus devices to the user's computer via USB cables.
Step 2: Select your wanted text messages for transfer
As soon as the cables have been connected to the computer, the software application will recognize the devices and then display an interface that will allow the user to select the text messages that they want to transfer.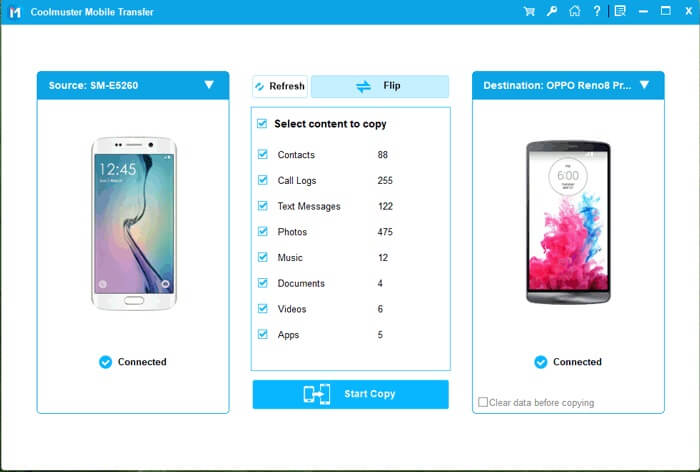 Step 3. Copy messages from HTC to Nexus
After the text message selection process is complete, the user will click the Start Transfer icon in the middle to start the transfer. After the SMS transfer, click "OK" to close the pop-up process window.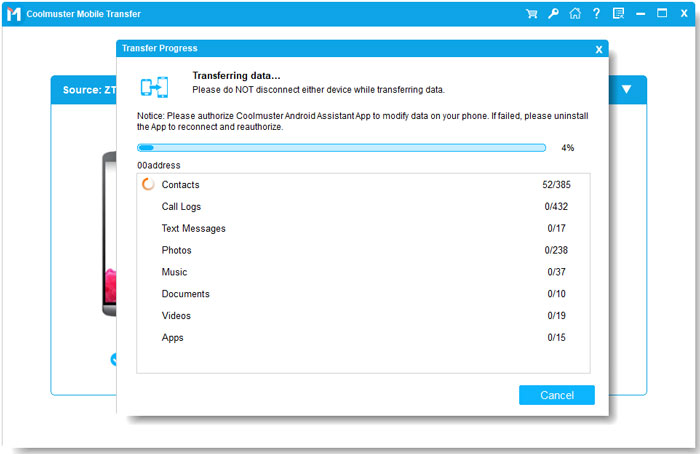 Please join up to transfer everything from your old phone to new device in an easy way now.
Related Articles:
Transfer Contacts between Nokia and Sony Ericsson
Transfer Text Messages between LG and iPhone
Add a comment