How to Copy Photos/Videos/Music from Nokia to HTC?
If you have an old Nokia phone, it means that the smartphone contains data and information that is very important to you. Music playlists, videos and photos don't have to be deleted simply because you have bought a new HTC phone. Before wiping your old Nokia phone clean, you can transfer all the important files in it to the new HTC phone therefore ensuring that nothing gets lost. However, Nokia phones have been known to run Symbian for a long time and only recently switched to Windows Mobile, while HTC phone is running on Android system. The reason you will experience problems when transferring data is because both phones may not be compatible with one another due to different operating systems.
If you are looking for a software that will eliminate compatibility issues as well as save time, then you need to use the Coolmuster Mobile Transfer or Coolmuster Mobile Transfer for Mac. It is a Windows and Mac compatible program that is developed to help users selectively transfer data and information important to them from one device to another. With the Mobile Transfer application, you can transfer your music, photos and videos, as well as contacts, apps and more with ease thanks to the 1-Click Transfer tool. You are able to preview and selectively choose the files you want to transfer so as to perform a time-saving and accurate data transfer process.
Well, how to use Coolmuster Mobile Transfer to copy photos, videos and music from Nokia Symbian to HTC Android? The following 3-step guide will show you how. Only several mouse clicks allow you to finish the transferring progress. Before that, you need to choose the right version of the Mobile Transfer to download. We will set Mac version as example here.
Tutorial: Transferring Pictures, Movies & Songs to HTC from Nokia
Step 1. Begin with "Phone to Phone Transfer"
Start by downloading the applications, install it and finally launch it. Then, you will see four options on its interface. You need to select the Phone to Phone transfer option and once you have selected it, the application will switch to another window that ask you to connect your devices to the computer.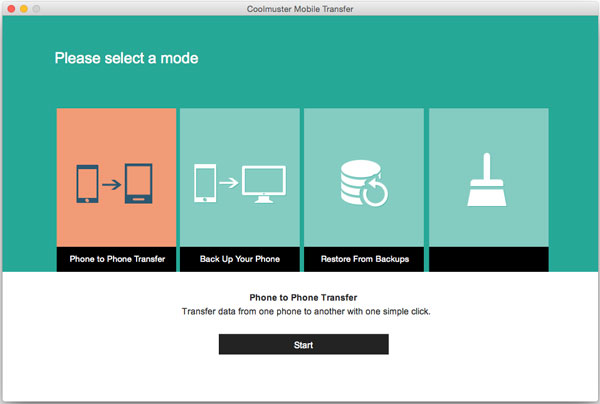 Step 2: Connect Nokia and HTC phones to Mac
Using two USB cables to connect your old Nokia and new HTC phones and the USB ports on your Mac respectively. Mobile Transfer for Mac will find the two devices and show them on the program window side by side, with various categories above them, such as contacts, books, apps, photos, music and videos.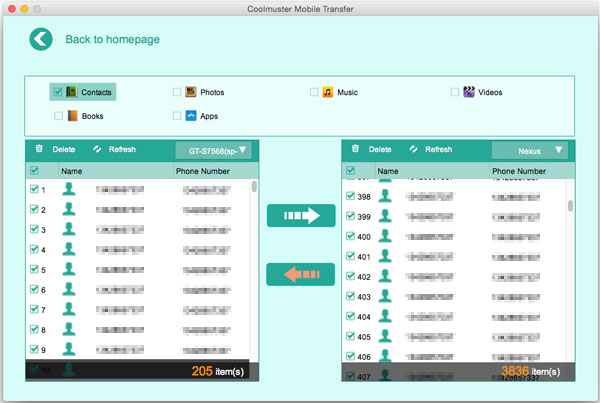 Step 3. Start transferring SMS from Nokia to Sony
Select the various categories that are photos, music and videos, and the program will display all files related to the chosen category. Select all files you want to transfer and then click on the left or right arrow to transfer. Click OK to confirm the action and let the software complete the media transfer.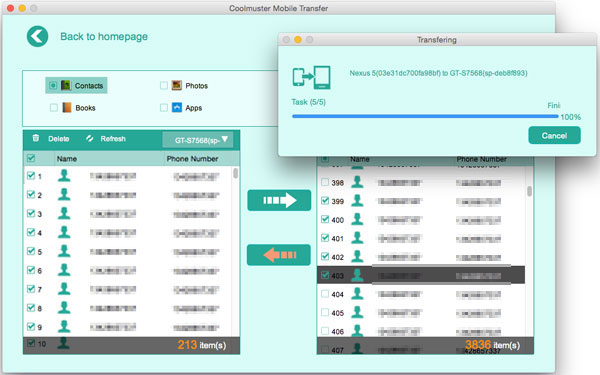 Want to explore more powerful functions of the Mobile Transfer on your own? Download it now!
Related Articles:
Transfer Content from iPhone to Nexus 6