Copy Sony Contacts & Text Messages to Google Nexus
People would like to copy contacts to their new phones after they switch from one device to another because contacts list is essential for them to communicate with other people. The SMS information is also valuable for mobile phone users because it will allow everyone to keep a record of conversations that they have had with family, friends, co-workers and even clients. Specifically, if the Sony user is planning to use the messages that they have received as future documentation on Nexus, he would like to copy contacts and SMS from Sony to Google Nexus. Though there are a number of different ways to transfer this data from one device to the next, some methods tend to be much more efficient and effective than others. In this case, we directly tell you the easiest and safest solution here!
Read More: Transfer Contacts from iPhone to Google Nexus
Coolmuster Mobile Transfer (Windows) or Coolmuster Mobile Transfer for Mac is software product that has been designed with a number of valuable features in mind. This application is ideal for users who are currently switching from one mobile device to another, no matter they are running Android, iOS or Symbian system. It supports multiple platforms including Windows 10/8/7/Vista and XP, and MAC Operating Systems 10.6 and 10.10 are also included. The primary use for this software is to transfer the information from the old phone to the new phone (i.e. music, contacts, SMS, photos, videos, applications and the like). The process used is also as easy as 1-2-3: Launch the program, connect the two devices and start the transfer.
Following content is the detailed operations of using the Coolmuster Mobile Transfer to copy contacts and text messages from Sony Xperia Z5/Z4/Z3 to Google Nexus 7/6/6P/5/5X/4/3. The whole process can only take you a few minutes to finish.
Read More: Transfer Contacts between Samsung and LG (Google) Nexus 5
How to Move Contacts/Messages from Sony Xperia to Nexus?
Step 1. Launch Mobile Transfer after downloading
After downloading and installing the recommended Mobile Transfer on your computer, launch it and you will see its primary interface as below. Connect the two devices, Sony and Nexus phones to the same computer via USB cables.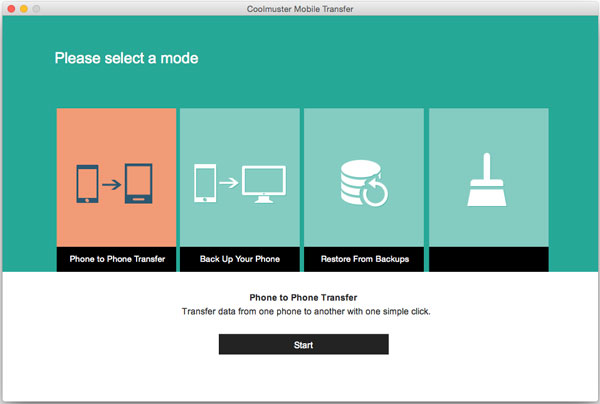 Step 2: Enter phone to phone transferring window
Click on "Phone to Phone Transfer" mode from the main interface and you will see both the two connected phones are detected and shown in the interface. All transferable phone data is also scanned and categorized here.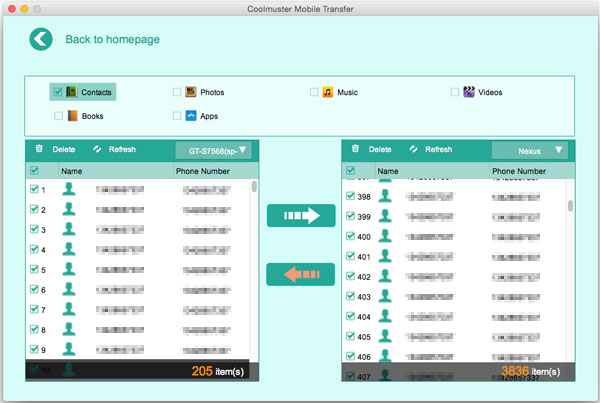 Step 3. Copy Sony contacts/messages to Nexus
Open "Contacts" and "SMS" folders and mark in front of the messages and contacts you want to move from your old Sony to new Google Nexus. After selecting all your wanted data, you can click the transferring icon to begin the transfer task.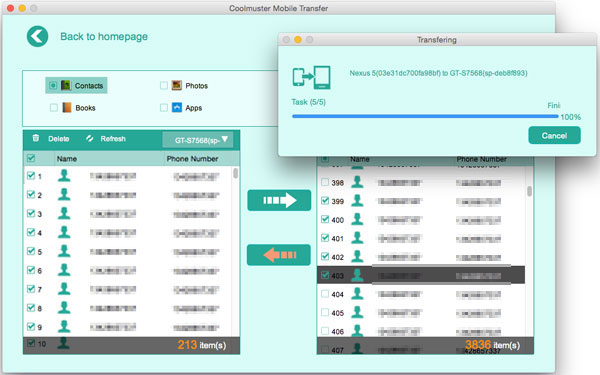 Below is the button where you can download Coolmuster Mobile Transfer:
Related Articles:
How to Transfer Contacts from Motorola to Samsung