Copy Text Messages from Motorola to Google Nexus
Transferring information from one phone to another is a common event. Type of transfers made, however, is based on the situation or the circumstances involved. Just like a user needs to transfer their data from one device to another, the same is true for the user who wants to transfer their text messages from their Motorola phone to their Google Nexus phone. It can be a challenge experience if the transfer is not successful the very first time.
In these situations, the user may have to troubleshoot the different issues that they encounter. Here in this article, we will show you how to copy text messages from Motorola phone to Google Nexus phone in an easy and fast way.
Though there are many different ways available that people can use to transfer their text messages to another device, some are much more easier and effective than others. One of the top and most efficient available is Motorola to Nexus Transfer. This application is ideal for giving the user an easy way to follow through. As an outstanding phone to phone transfer tool, it helps you transfer contact, phone number, text content, sent and received time, and so on of your text messages and keep them safely in your destination Android phone.
Are you interested in:
Data Transfer between Samsung and Nexus
Data Transfer between Sony and Motorola
Apart from text messages, the program can also transfer contacts, photos, videos, music, apps and more between two mobile devices. Process to transfer text messages in between Motorola Moto X/Moto G/Atrix/Charm/Droid and Google Nexus 7/6/6P/5/5X/4 is becoming easier with only 3 steps. You don't need to ceaselessly copy and paste with the Android phone plugged into the PC. Keep on reading the following guide to see how to perform the transfer with this program.
Easy Solution to Transfer SMS Messages from Motorola to Nexus
Step 1. Open transfer program on your computer
You will need to start this process by opening up their Motorola to Nexus Transfer feature and then connect both of their mobile devices to their computer, Motorola and Nexus phones via the use of a USB cable.
Step 2: Click on Phone to Phone Transfer
Once the devices have been connected to the computer and the installation has been launched, the user will have an opportunity to view the main interface that shows what options that they have to access. Starting with clicking on the Phone to Phone Transfer option.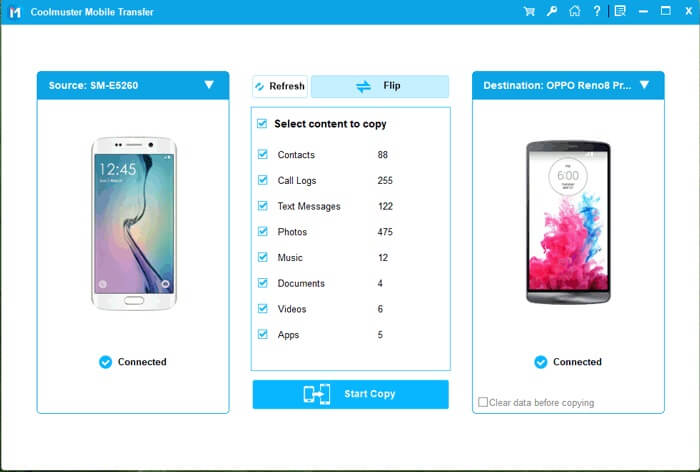 Step 3. Begin the SMS transfer from Motorola to Nexus
Initiate the SMS transfer from Motorola to Nexus by selecting the "SMS" category, and start the transfer by clicking on the Start Transfer button.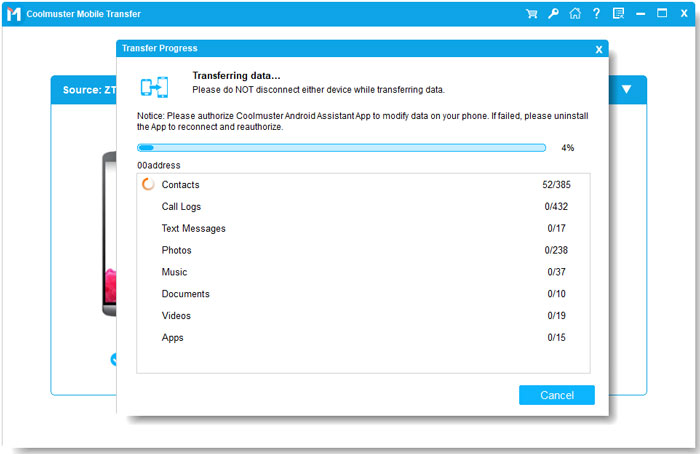 By the way, you can also use the Coolmuster Android Assistant to copy text messages from Motorola to Google Nexus.
Related Articles:
How to Copy Apps between Two Sony Devices
Copy Data between two HTC One/Desire HD/Wildfire
Add a comment