Media Transfer from iPhone to Google Nexus
When any mobile phone user buys an iphone today, they will find that there are many different things that they can do with these devices. From accessing the Internet to look up a fast food place to dine-in for lunch to taking pictures and videos of family and friends at their special events, there is so much that can be done with an iphone. Therefore, if the user of an iPhone wants to switch to an Android Google Nexus phone, how to transfer their media files, such as photos, videos and music files, from iPhone to a Google Nexus must be his central concern.
Even though there are many different software applications on the market today, some are much more sophisticated and comprehensive than others. To save you from endless trial and error, you can have a try with the iPhone to Nexus Transfer directly.
What Can iPhone to Nexus Transfer Do for You?
* It does an excellent job of transferring files, including contacts, text messages, photos, videos, music, apps and more, from one mobile to another.
* Any user can follow the easy steps provided in these instructions and the entire process can be done in 2 to 3 steps.
* It is compatible with Android, iOS and Symbian devices.
Read More:
iPhone 8 vs. Samsung Galaxy S8
Data Transfer from Old Android to Galaxy S8
As previously stated, the entire process for transferring files from one mobile device to another can be done in 2 to 3 easy steps. So, for those of you who want to know what these steps entails, here are the photos, videos and music transfer from iPhone to Google Nexus instructions provided below.
How to Copy Media Files from iPhone to Google Nexus?
Step 1. Connect iPhone and Google Nexus to computer
Download and install the iPhone to Nexus transfer software on a PC or Mac computer. Use 2 USB cables to connect both iPhone and Google Nexus phones to the computer. Launch the program to let it detect the two phones.
Step 2. Enter Phone to Phone Transfer window
Next, you should choose the Phone to Phone Transfer option from the main interface. You will see a window with a menu that shows the files that the user can transfer (contacts, videos, music, SMS, apps, etc).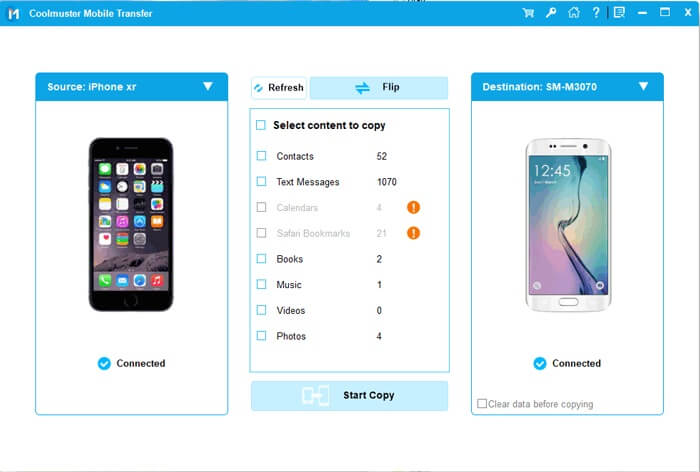 Step 3. Transfer media files from iPhone to Google Nexus
The transfer can be done selectively or all at once. After you selected the photos, videos and music you need, you can directly give a click on the "Start Transfer" button in the middle of the interface to begin the media transfer from iPhone to Google Nexus.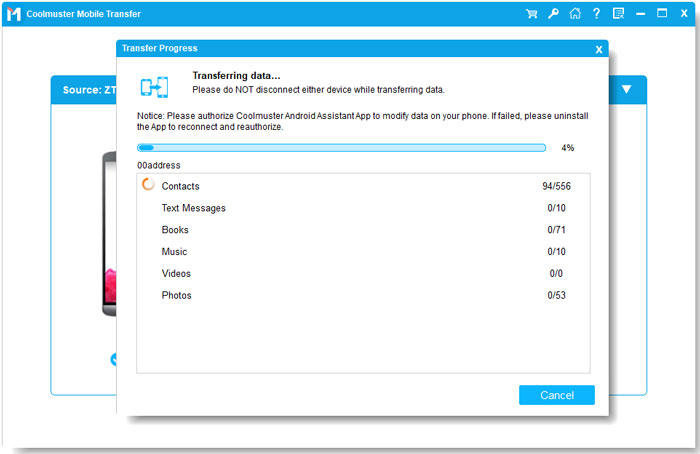 iPhone to Nexus Transfer tool will go far beyond what others are programmed to do. Just free download it to have a try and you will explore more wonderful features from it.
Add a comment