How to Move Contacts from Motorola to Google Nexus?
Why Need To Transfer Contacts from Motorola to Nexus Phones?
There are very many reasons as to why you should transfer contacts from Motorola to Google Nexus phones. Some may be personal while others are technical. The following are some of the reasons as to why you may need to transfer the contacts.
* When you are operating with the two phones and you need to have a duplicate of the contact. This will save you in the event that your phone goes off;
* Your Motorola may be having technical issues that you cannot view the contacts. In such a case, you will need to transfer the contacts to the Nexus phone;
* When you want to back up your contacts, it is only wise to transfer your contacts from Motorola to Nexus phones since you will have them if you lost the Motorola phone contacts without your knowledge.
There are various challenges that may come your way when transferring contacts from the Motorola to Nexus. To beat these challenges, you can ask help from third-party software like Coolmuster Mobile Transfer (Windows) or Mobile Transfer for Mac. It makes it very easy to solve your contacts transferring problem between Motorola Moto X/Moto G/Atrix/Charm/Droid and Google Nexus 7/6/6P/5/5X. This handy and powerful tool is compatible with most of the Android OS, Symbian and iOS devices and is free from risk. The program allows you to transfer almost everything - text messages, photos, videos, music, apps, and this includes the contacts. You are also able to conduct a selective transfer. The program helps you to back up all the content and restore them at any time and it does not require a third party program while running it on your device.
Are you interested in:
Data Transfer between Samsung and Nexus
Data Transfer between Sony and Motorola
Coolmuster Mobile Transfer allows for the Motorola to Nexus contacts transfer. The following steps will help you go through the process.
3-Step Guide to Copy Motorola Phone Contacts to Google Nexus
Step 1. Open Mobile Transfer and connect phones
Connect the Motorola and Nexus phones to the computer using the USB cables. Launch the already downloaded and installed Coolmuster Mobile Transfer and it detects the two phones and there is a display.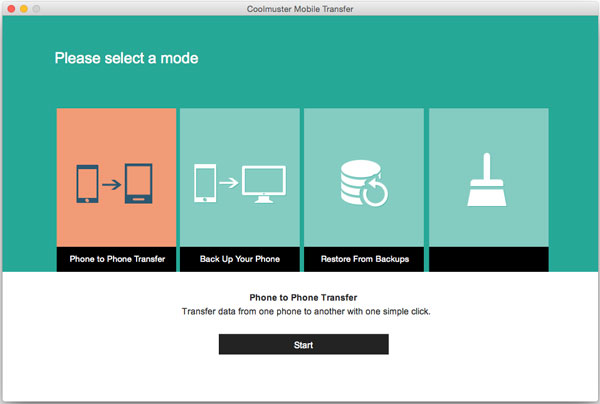 Step 2: Click on Phone to Phone Transfer
Choose the phone to phone transfer from the main interface. Since all the transferable files are displayed, mark all the contacts from the Motorola phone and click on the left or right depending on the side of the Nexus phone.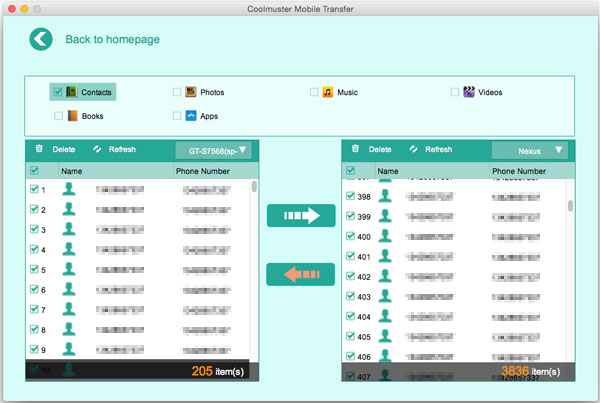 Step 3. Begin the transfer selectively
The transferring process will begin immediately. The contacts will have been transferred immediately you click ok and a dialog box will show the contacts that have been transferred.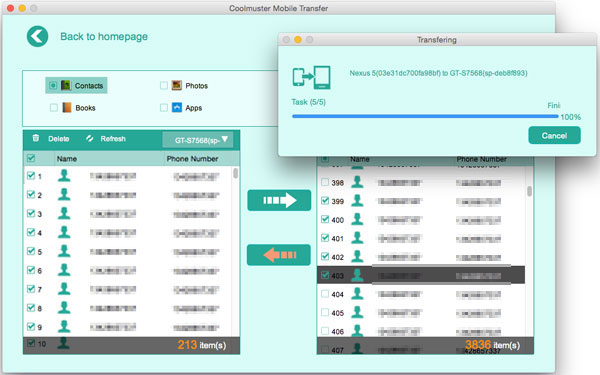 By the way, you can also use the Coolmuster Android Assistant to move contacts from Motorola to Google Nexus.
Related Articles:
How to Copy Apps between Two Sony Devices