Photos Transfer from Sony to Motorola Phone
Why Move Photos from Sony to LG Phones?
It is not wise transferring photos between two different mobile phones for the sake of it. When the reasons are clear you are even sure what kind of photos you should move and the ones you should discard. For example, when you buy a new Motorola phone you should move your photos as you are likely to dispose of the Sony phone and you do not want to lose your photos. If you were taking photos with a friend's Sony phone, you may be required to share them to your Motorola phone. We would not like losing some photos and for this reason, we move them so as to have a backup. Also the Sony phone may be having some defects and need to be repaired. What's more, when you are using the two phones and you want to have a duplicate of the photos in both.
More Similar Guides: Transfer Text Messages from HTC to Google Nexus
But how to perform the photos transfer from Sony Xperia Z5/Z4/Z3 to Motorola Droid/Atrix/Moto X easily and quickly? I should tell you that finding a better phone data transfer program seems quite necessary! In this article, we would like to introduce a new and excellent phone data transfer program to you. The Coolmuster Mobile Transfer (Windows) or Coolmuster Mobile Transfer for Mac is able to transfer everything, including photos, videos, music, contacts, SMS, apps and more from one phone to another. With the Mobile Transfer, the phones operating system is not a factor as the software is compatible with all Android, iOS and Symbian devices. The whole process is done with one click hence the program gives you an easy time.
Now, choose and install the Windows or Mac version of Coolmuster Mobile Transfer that fits with your computer system if needed. Then, read the following guide about how to transfer photos from Sony Xperia Z5/Z4/Z3 to Motorola Atrix/Droid/Moto X.
Read More: Data Transfer between Samsung and Sony
How to Copy Pictures from Sony to Motorola Droid/Atrix/Moto X?
Step 1. Run Mobile Transfer on your computer
If you have not installed the software you should do so and launch the app on your computer. Use two USB cables to connect the Sony and Motorola phones to the same computer or the machine you are using. This gives you an initial interface from which you can choose from.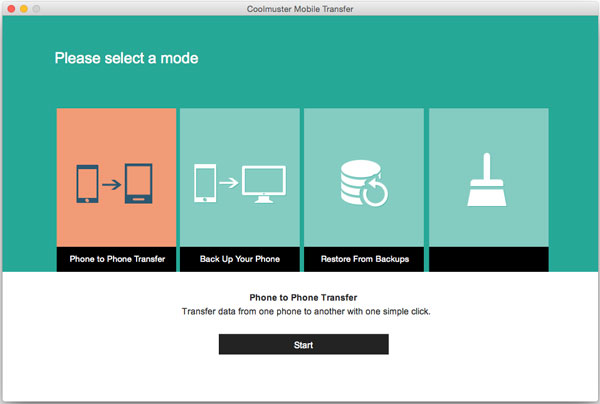 Step 2: Enter "Phone to Phone Transfer" mode
Select "Phone to Phone Transfer" mode from the main interface of the program. This takes you to a new window with your Sony and Motorola phone with all the transferable files are listed in different categories.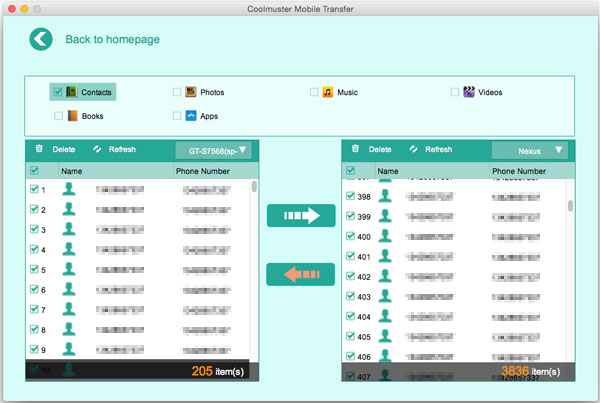 Step 3. Transfer data between Sony and Motorola
Mark the photos you wish to move as this software helps you to share data selectively. Click on the right or the left arrow and choose "ok". When the process starts you will be able to view the progress.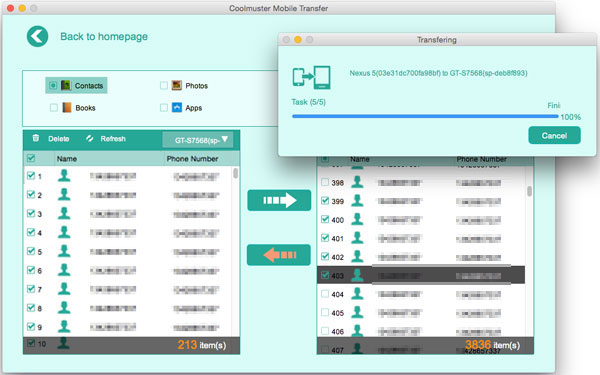 By the way, another start product from Coolmuster studio - Android Assistant is also able to transfer data between two Android mobile phones. Just click to learn more about this software.
Related Articles:
How to Transfer Photos from Android to iPad