How to Play Motorola Apps on Samsung?
Moving Your Apps from Motorola to Samsung Made Easy With Coolmuster Mobile Transfer!
Every brand has something new to offer a customer seeking a new phone. Lower prices, more storage, more RAM, better camera quality; the list is endless. Discarding one's old Motorola in favor of a Samsung cell phone is something a lot of people might do. Apps, however, aren't set aside so easily. We tend to choose certain apps and stick to those, and it is a hassle to download those apps all over again on your new phone after making the switch. It's a waste of time, MB's of data, and in the case of purchased apps, money. That is why we need a trustworthy application that will let us relocate our favorite apps to our new phones and run them with ease.
Well-suited to phone to phone transfer, Coolmuster Mobile Transfer (Windows) or Coolmuster Mobile Transfer for Mac offers a wide range of services. Along with phone transferring function - this application lets you move sensitive data like contacts, text messages, call log, notes, calendar, photos and videos, eBooks and mobile apps from phone to phone, no matter they are running Android, iOS or Symbian system. You can also backup data from your phone to computer. You can choose the files of which you wish to take a backup of on your computer by clicking on the "Export" button. The backup record you'd like to recover to your phone should be selected; click the option of "Restore" and the selected backups will be imported to the connected device smoothly.
Transferring apps from Motorola DROID RAZR, RAZR Mini, RAZR Maxx, ATRIX III to Samsung Galaxy S7/S6/S5/S4, Galaxy Note 5/4/3, Galaxy Nexus with Coolmuster Mobile Transfer is simple – all you need is a PC or Mac, your old Motorola and new Samsung, and two USB cables. Once you have got those, just follow this step-by-step guide:
Look at more articles:
Transfer Text Messages between Samsung and iPhone
How to Transfer Contacts between HTC and Samsung
Brief Guide on Copying Motorola Apps to Samsung Galaxy
Step 1. Connect Motorola and Samsung phones to computer
Download and install the Coolmuster Mobile Transfer application on your PC/Mac (here we set Mac version as example). Launch it and connect your old Motorola and new Samsung phones to the machine by using the two USB cables.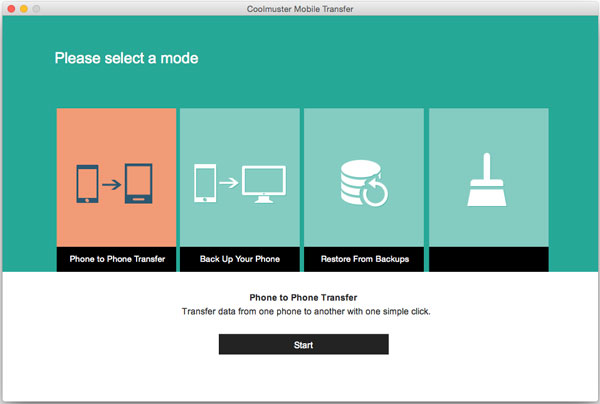 Step 2: Select SMS to transfer
On the interface, select the first option (Phone to Phone) and you will see lists of the transferable data in both phones. Choose "Apps" from the file categories and tick off the apps you want to transfer in the applications list.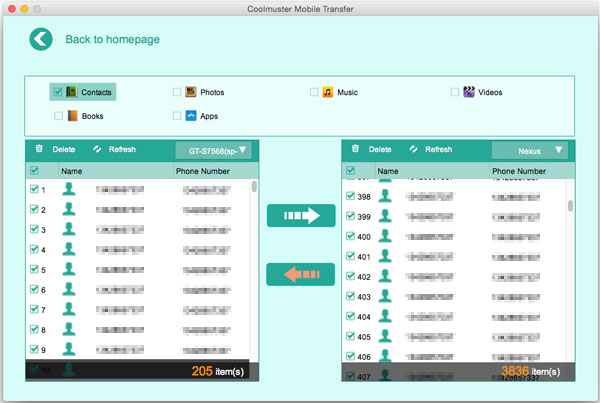 Step 3. Play Motorola apps on Samsung
Once you are done, you can click on the direction key to start the transfer. The program will ask you to confirm the transfer, just click "OK" in the prompt dialog box.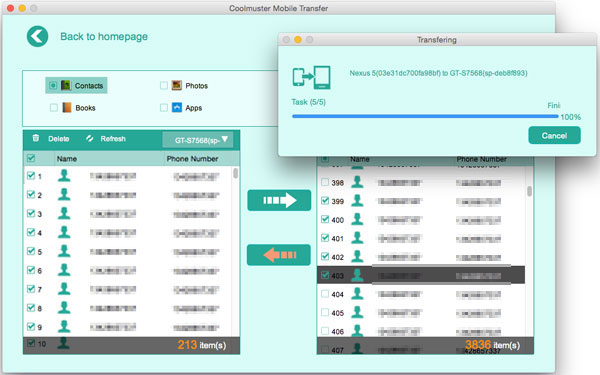 That's all that you need to do to get the job done. With this convenient way of relocating your apps, your new phone will be ready for use and you can enjoy the apps on your new phone in no time!
Related Articles:
How to Copy Apps between Two Sony Devices