The Battle of Samsung Galaxy S7 and iPhone 6S
Last September, the iPhone 6S was released and this year has seen the coming of Samsung Galaxy S7. So it's finally time for you to change your smart phone and hold in your hand one of the latest and best gadgets that the smart phone world has to offer. But facing these two strong competitors, which one will you choose? Samsung galaxy s7 or iPhone 6s? Some users remain faithful to Apple due to its ease-of-use and great user interface while others tend to switch to Samsung due to the whole new world of possibilities that it helps users open up to.
Comparison between Samsung Galaxy S7 and iPhone 6S
1. DESIGN
Being chunkier of the two devices, the Galaxy S7 rises a little higher than its competitor when placed on a table with its rounded back similar to that of iPhone 6s. With a lesser protruding camera than iPhone 6s, Galaxy S7 also boasts of a larger sensor. iPhone 6 has a 4.7 inch screen with an extremely low resolution of 720p pixel counts while S7 becomes a favorite with not only a 5.1 inch screen but also a higher resolution at QHD.
2. INTERFACE
While Apple still sticks to the same multiple screen interface, Samsung takes after the Android method where home screen apps and widgets can be found on the "top level". Being more streamlined than before, Samsung's interface boast of a new design and is much simpler to use now. One simply cannot tell the difference between them with both the devices boasting of a lightning fast touch screen.
3. CAMERA
With both manufacturers offering a 12MP camera, Apple steals this one with a sharper pixel density while Samsung is unable to keep up the 16MP sensor as it did last year.
4. BATTERY
Finally a phone from Samsung which has a decent battery life as the company ups it from 2550mAh to 3000mAh in this new model. It promises 13 hours of HD movies but this is a claim that still needs to be tested. On the other hand, iPhone 6s does not have a battery life as good as iPhone 6 mainly due to the need to fit in the 3D touch display.
5. KEY FEATURES
The 3D touch screen in iPhone 6s has become its main selling point with some other new features adorning the phone too. Samsung on the other is pushing its Always on Display where a calendar or clock is always on a standby near the display when the phone is left alone. Some other key features of the Samsung smartphone are the Game Launcher and the added micro SD card slot which makes memory expandable to a large extent.
Why & What Data Manager is Needed for New Device?
However, regardless of the fact as to which phone you choose, it often becomes essential to have a data manager for it which helps make all essential phone data safe and secure at all times. A data manager should be able to help you move data across different devices seamlessly.
Recommendation 1:
This is why we recommend the Coolmuster iPhone to Computer Transfer data manger which helps the smartphone user to backup all his important data on his computer so that even if he deletes or loses a vital file, he can always find it in the data manager without fail.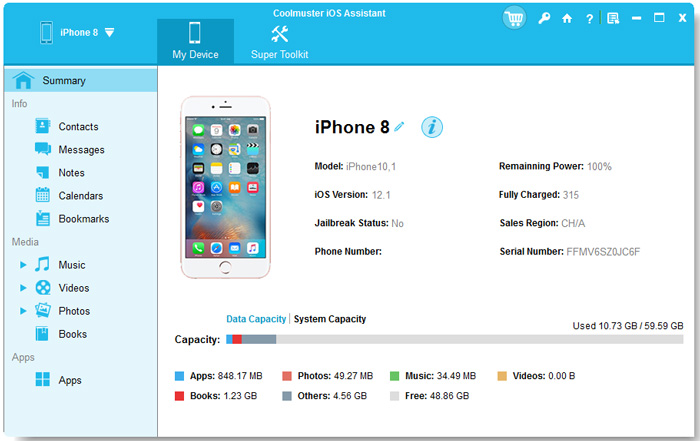 Recommendation 2:
Similarly, the Coolmuster Android Assistant is a one-stop Android managing software which can deal with all types of Android files and store them neatly in your computer so that you can access them whenever need be. You can transfer all your files from Android to PC or your iPhone to your Mac, within a few clicks.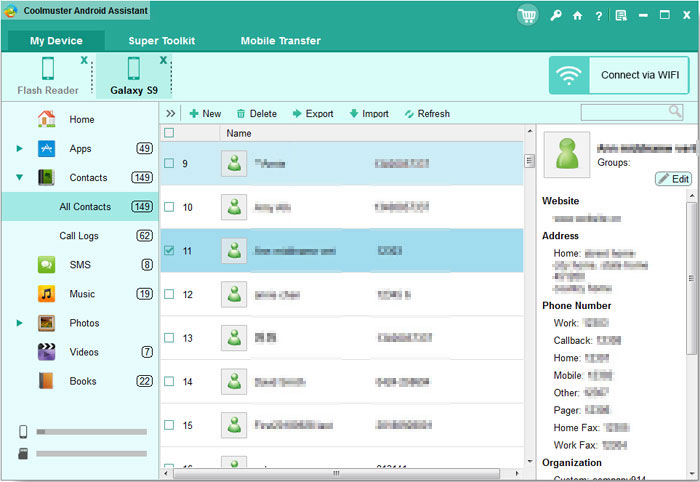 Recommendation 3:
Apart from the handy tools mentioned in the above, you can also rely on this Coolmuster Mobile Transfer (for Windows) or Coolmuster Mobile Transfer for Mac to directly share any files from your old phone to the new device. This software is fully compatible with all Android and iOS devices, so you are free to sync files between Android devices and iOS devices, or share files between Android devices.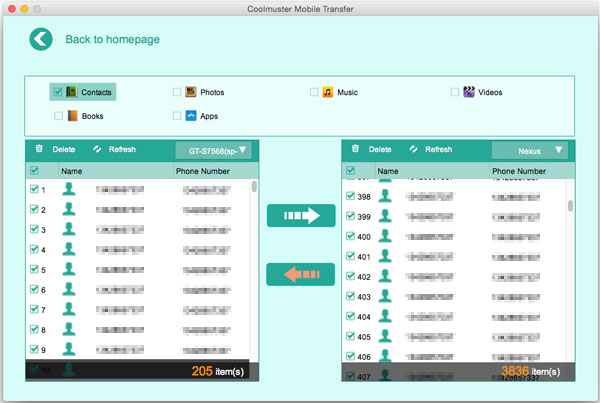 Related Articles:
Tips to Save Old Data to New LG G5
Share Ebooks from Android to iPhone
Add a comment