How to Share Apps between two HTC Phones?
Why is there a need to transfer apps between two HTC devices?
Let's face it, it's a common event for people to install all kinds of neat apps on their android phones. People use these apps to handle all kind of different activities. From installing an app to track the family's finances to downloading a special app to monitor the progress of a personal weight loss program, there are many useful things that people can do once these applications have been installed. In many cases, an individual may install an app that helps with managing their time at the office and at home. Simply stated, apps can help to assist people with simplifying their lives and doing all kinds of exciting things.
However, what if you want to switch your old HTC phone to another new one? Would you transfer your favorite apps one by one between the two phones manually? Do not have enough troubles. You should take advantage of the features provided in Coolmuster Mobile Transfer (Windows) or Coolmuster Mobile Transfer for Mac. This transfer application makes it easy for the user to cut down on all of the cumbersome instructions by providing the following features:
* Transfer files between any two devices in one click, including HTC One M8/M9/Desire HD/Hero/Evo...
* Risk-free transfers between different OS like iOS, Android and Symbian with 100% compatibility.
* Transfer contacts, photos, videos, ebooks, music and virtually any other app.
* Backup files to prevent data loss and restore them with 1-click.
* Easy to use features.
With this tool, all the user has to do is following the steps listed below. What you need is only a computer, the Mobile Transfer, your two HTC phones and two USB cables. Now, let's try the Mobile Transfer together.
Tutorial on Moving Apps between HTC and HTC (HTC One M8/M9/Desire HD)
Step 1. Run the HTC to HTC app transfer
Here, we take the Mac version as example. Just open the Mobile Transfer for Mac and then connect the two HTC devices to the Mac via USB cables. Mobile Transfer program will pop up you with the following picture.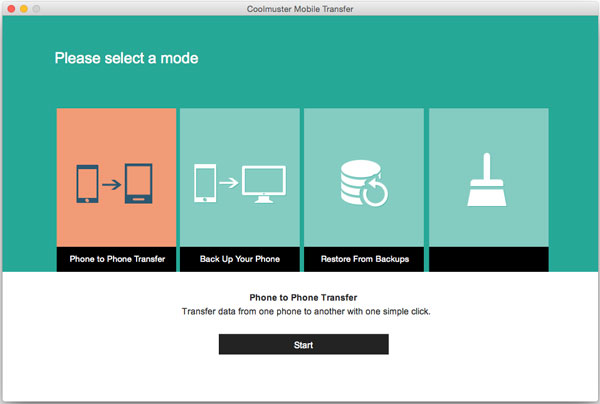 Step 2: Enter Phone to Phone Transfer window
Click on "Phone to Phone Transfer" so the user can view a screen that shows your two HTC phones, as well as all transferable files (i.e. contacts, music, photos, ebooks and etc.) listed on the above.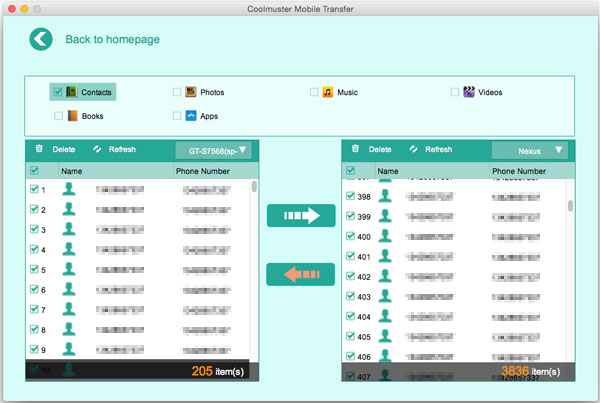 Step 3. Start the apps transfer between HTC phones
This program allows the user to select each app that they want to transfer to the new device. Once all apps have been selected, the user will click the left or right arrow so that it will transfer all of the files automatically. After this transaction is complete, the user can view all of the transferred apps on the new HTC device.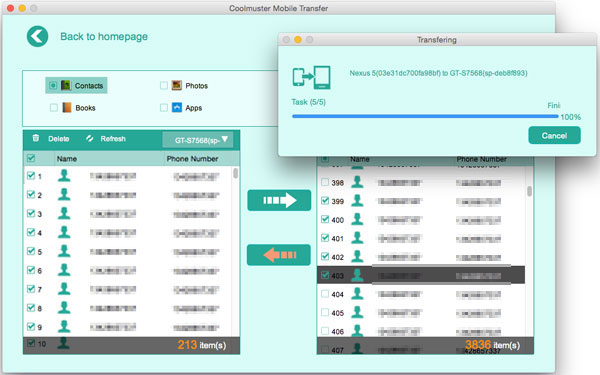 Note: Please remember not to disconnect either of your HTC devices during the transferring process.
Related Articles:
Transfer Content from iPhone to Nexus 6