SMS Transfer between Two HTC Phones
Starting with sending message via text, the messages can go back and forth all day long. In some situations, text messages that they send and receive may be important enough to use as backup support for a number of different reasons. So, if he owner of the HTC device, purchases another newer HTC phone, they will need to know how to transfer text messages between the two HTC phones. All the messages that they have received and forward too can be completely transferred so that they do not lose the information that they have secured over a periods of several years.
In this guide, we recommend a powerful phone to phone data transfer tool which can be used for a genera Android to Android, Android to iOS, Android to Symbian data transfer, and vice versa. It is HTC to HTC Transfer, with which you can use it to easily transfer not only SMS messages, but also contacts, photos, videos, music and apps from one device and platform to another in just a few basic steps. For how to transfer contacts between two phones, you can check the demo: Contacts Transfer between Sony and Samsung Galaxy.
The program can also help you backup your phone data on computer and restore the backup file back to your phone with 1 click. The use of the tool is pretty straightforward. You connect both HTC phones to the computer through USB, select text messages from the file type selection box, then one-click to copy the selected text messages from one HTC phone to the other HTC mobile. Following are the specific instructions with screenshots.
Maybe you are also interested in:
SMS Transfer between HTC and iPhone
SMS Transfer between Nokia and Android
How to Copy Text Messages from One HTC to Another One?
Step 1. Install and launch the program on computer
Download and install the HTC to HTC Transfer on your computer. Launch it and you will see its primary interface like the following picture. Choose the "Phone to Phone Transfer" option directly.
Step 2: Connect your two HTC phones to computer
Use two USB cables to connect your two HTC phones to the computer. Once the Mobile Transfer recognizes both devices, the transfer process can be initiated. All transferable file types are listed on the top of the window.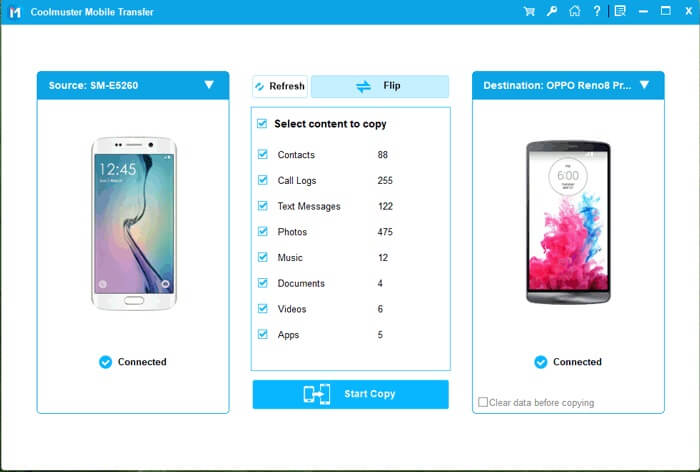 Step 3. Begin the SMS transfer between two HTC phones
Choose Text Messages category that your want to transfer. After that, you can click the Start Transfer button to begin the SMS transfer between your two HTC phones..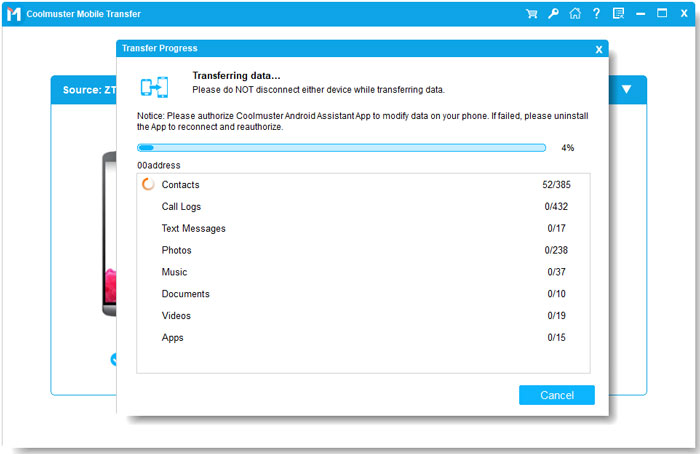 Note: Please make sure both phones are connected with your computer during the whole transfer progress.
Related Articles:
Transfer Text Messages from iPhone to Google Nexus
How to Transfer Photos from Android to iPad
Add a comment