SMS Transfer from Sony Xperia to Samsung Galaxy
Because each person has an option to select the type of phone and the primary manufacturer that they want to conduct their communications business with, they may decide to change from a Sony phone to a Samsung phone whenever given the opportunity. Regardless to the individual and their personal preference, the device that they select can help them with their day to day communication needs. However, transferring text messages from the Sony phone to the Samsung phone may not be as simple as some may think.
Sharing text messages between two phones can be difficult especially if the person is not sure what procedures to use to complete the transfer process. Therefore, picking up a right-hand tool to help you is quite essential. Sony to Samsung Transfer is a product that provides a wide range of different useful functionalities that users can take advantage of.
What Can Sony to Samsung Transfer Do for You?
- This software gives users the capability to transfer files from one device and platform to another in just a few basic steps.
- Supports everything, including text messages, contacts, photos, videos, music, call logs, calendars and apps.
- It fully supports Android, iOS and Symbian devices.
Virtually anyone can make these transfer changes in a few clicks, after connecting two devices to their desk via a USB cable. Mobile Transfer is also a great software application that allows the user to back up their files, and restore their files if something in a transfer process fails at any time or for any reason.
Here in this article, we will show you how to transfer text messages from Sony Xperia Z5/Z4/Z3/Z2 to Samsung Galaxy S8/S7/S7 Edge/S6/S5/S4/Note 7/6/5/4.
How to Copy SMS Messages from Sony to Samsung Galaxy S7/Note 7?
Step 1. Install and launch the program on computer
User should download and install the Sony to Samsung Transfer on their desktop or laptop computer. Choose the "Phone to Phone Transfer" option from the primary interface of the program.
Step 2: Connect Sony and Samsung phones to computer
Connect both of your Sony phone and the Samsung phone to the desktop or laptop computers via USB cables so that the program can detect the two phones and the transfer processes can be initiated.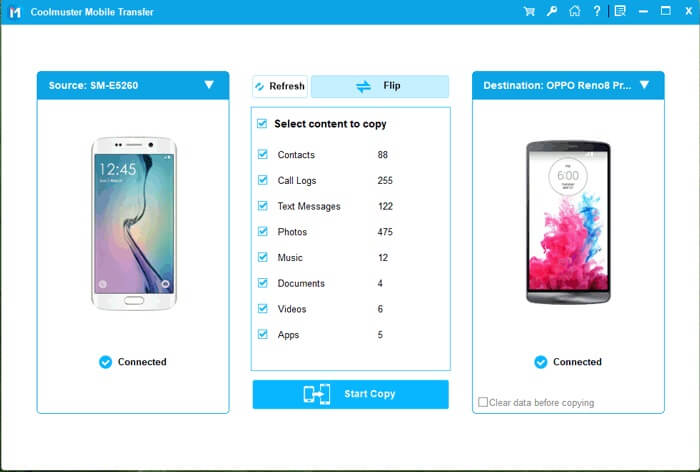 Step 3. Begin to perform SMS transfer from Sony to Samsung
The user will have an option to transfer all of the file types, or only text messages that they want to transfer to the new Samsung device. Either way, the process can be initiated by clicking on the Start Transfer button.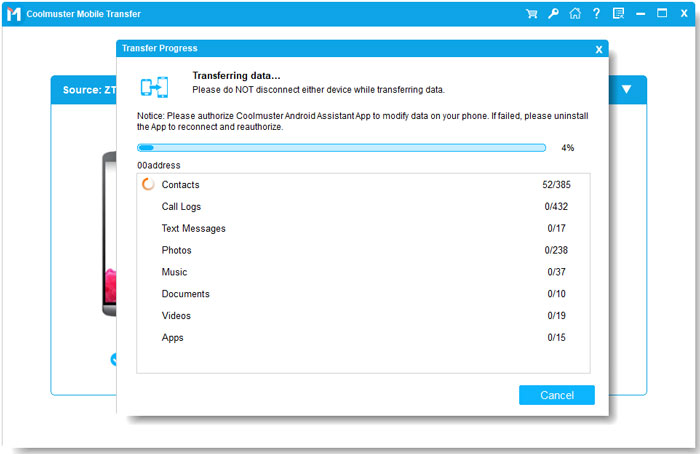 Note: Please make sure both phones are connected with your computer during the whole transfer progress.
Related Articles:
Transfer Text Messages from iPhone to Google Nexus
How to Transfer Photos from Android to iPad
Add a comment