How to Sync Media Files between HTC and LG Phones
I have a HTC phone, while my friend, LG phone. Now, we want to share many media files to each other, including the photos and videos taken on our journey the other days, as well as some music songs. Is there any easy way to transfer the largest amount of media files between our two devices? Thanks for your advice in advance!
If you want to transfer media files between LG and HTC phones in an easy yet safe way, you need to turn to a professional assistant for help. And my strongest recommendation comes to this Coolmuster Mobile Transfer (for Windows) or Coolmuster Mobile Transfer for Mac software.
Reasons to Choose This Software:
> This software enables you to sync media files from LG to HTC phone and from HTC to LG phone without any limitations. You can easily share any media files between these two devices in a fast and safe way.
> Aside from media files, this software also enables users to transfer other files between HTC and LG phones, including files like contacts and messages saved in the internal memory and SIM card.
> As to the safety, you are fully guaranteed, since this software is able to sync any files as you wanted and needed without bringing any potential dangers like data losses or virus infection.
> This software can also support other brands of Android phones, as well as iPhone devices. So no matter you want to transfer files between two Android phones, or share files from Android to iPhone, this software is sure to be your best choice!
To name just a few, to know more information, why not get this software and give it a try by yourself? Now, just download the right version of this software and follow the below tutorial to transfer media files between LG phone and HTC phone!
Tips to Sync Media Files between LG and HTC Phones
Step 1. Get Two Phones Connected to Computer
First of all, open the installed software on the computer and then get the two devices to the computer via the USB cords. Then this software will detect your device and show the below interface. Choose the mode of Phone to Phone Transfer to go on.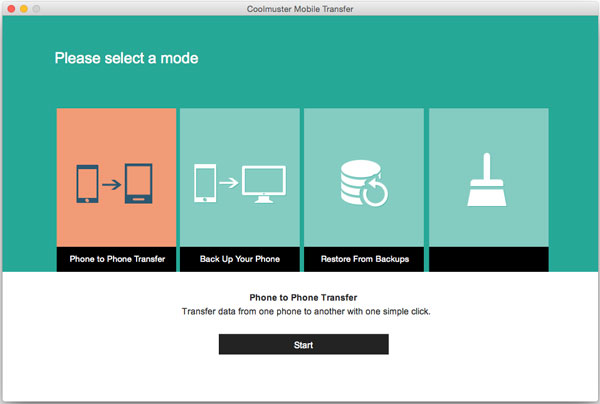 Step 2. Preview and Select Files as Wanted
You can see that all file folders are arranged on the top panel. Now, just enter the Photos, Music, Videos tabs to choose the files you want to copy from one phone to another.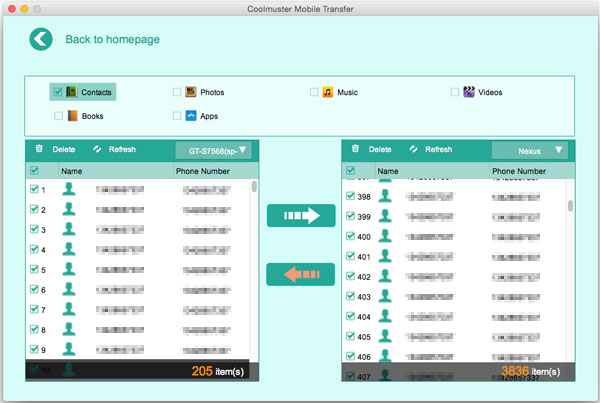 Step 3. Transfer Media Files between LG and HTC
After selecting the files you want to transfer from one phone to another, click on the left or right arrow to begin. When the promo dialogue box pops up, choose OK to continue the process. Finally, just wait for the process to complete within a little while. You can also see the transferring process on the pop-up window.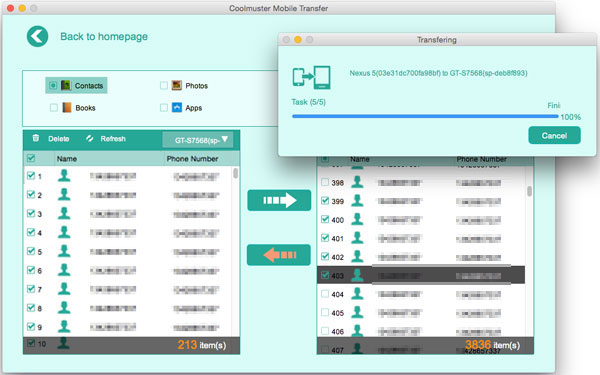 Easy to operate, right? So what are you waiting for? Just get the software and go ahead!
Related Articles:
Guide to Transfer Media Files between Two Sony Phones
Tips to Copy Photos between Android and Computer
Add a comment