How to Transfer Angry Birds Progress between iOS Devices?
You'd have to be living on a deserted Tropical island or under a rock not to know about the game Angry Birds. This game, which was developed in Finland of places, was the first of many such addictive games created to run on iPhones, iPads, and other kinds of handheld devices. For that person who has been living under a rock. Angry Birds is quite simple, you use 9 different birds to destroy the evil Green Piggies who are eating the Bird's eggs. The game is fast, colorful, and quite addicting once you start play and the iOS version has 531 levels. Therein lays the problem. Once you start the game it's almost impossible to stop playing it and you don't want to stop until you conqueror all the piggies on all the levels.
You, however, may not like the fact that your iPhone's screen is small and you'd like to move to a larger venue with better visibility and ease of play this means moving the game to your iPad or a newer iPhone. iOS to iOS Transfer is one of the best 3rd party data transfer and backup photos, videos, music, contacts, SMS, apps and more for the iOS, Symbian and Android-based devices on the market today. It has all the features you'd want. It doesn't require the use of the Cloud, which many balk at transferring their precious data from their iOS devices to the dubious security of Cloud-based storage such as Dropbox, Amazon Cloud, and Skydrive.
This also lets you transfer Angry Birds between two devices allowing you to play on a platform with a larger screen and with all your previously saved levels and game information. This can be done quite easily after you install iOS to iOS Transfer onto you Mac or Windows computer. You need to connect two cables, one to each of your iPhone or iPad.
How to Go About Transferring Angry Birds between iPad/iPhone/iPod?
Step 1. Install and open the iPhone to iPad data transfer software
Start up iOS to iOS Transfer and connect the two iOS devices to the same computer. Wait for the software to detect the two devices and show them on the left and right sides on the interface.
Step 2: Choose the file type for transfer
Since the program can transfer several file types between two iDevices, including Apps, Call history, text messages, contacts, photos, videos, music, etc. Here, you should select "Apps" and "App Data" on the source device.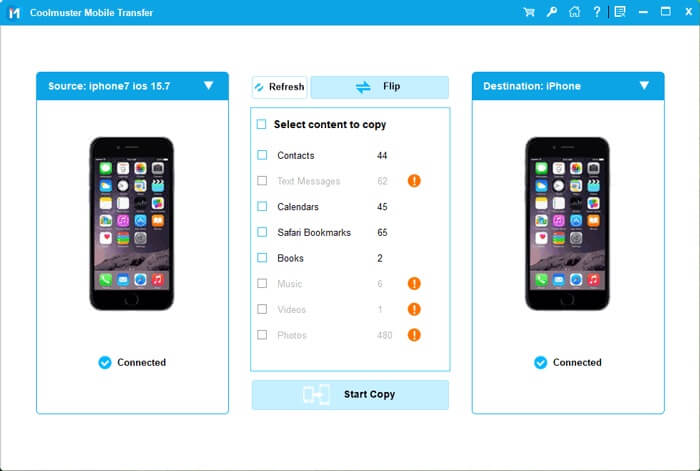 Step 3. Start to transfer Angry Birds progress between iOS devices
Click on "Start Transfer". Sit back and relax, perhaps have a cup of your favorite beverage. However, you'll not have time to finish it as the information is seamlessly duplicated onto the second device almost instantly.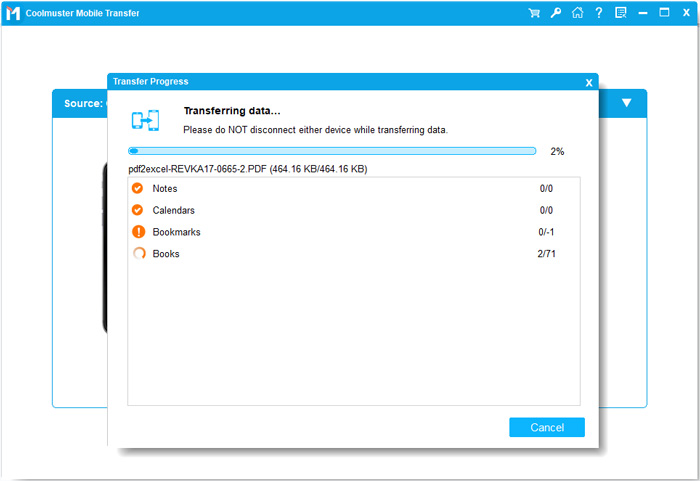 This means you can continue playing your favorite game no matter what platform you are on and you can also make sure you have a backup of all your other valuable information in the event of damage of loss of your iPhone no matter what the reason. This is a double win for you as you can see and you get new life out of Angry Birds forever and no matter what kind of iPhone or iOS device you are going to use in the future. Try it out for yourself.
Related Articles:
Transfer Contacts from Nokia to HTC