Guide to Share Contacts between Sony and LG Phones
Most of us love using our Android phones to do a whole lot of things. For example, you can play your favorite games, download music songs as wanted or take some amazing snaps. However, chances are you would be changing your phones every few years. Android phones age soon, and your smart phone might soon become old with specs that you know you need to upgrade. And the year of 2016 has already seen the birth of Samsung Galaxy S7, LG G5, iPhone SE and more.
If you have been using a Sony phone but recently shifted to a brand new smart phone by LG or vice versa, one of the most common issues that you are bound to face is transferring contacts from one phone to another.
Possible Problems When Transferring Contacts from Sony to LG
Also, many a times it so happens that your old LG or Sony phone gives trouble and you are left to use another handset. If this is the case, having all your contacts on the spare phone is of utmost importance to make calls to known people. Some common problems that erupt when you transfer contacts between a Sony and LG device are:
1. Lost data – One of the most common problems encountered by users is that all the contacts fail to get transferred and only the top 50 or top 100 contacts are able to reach the new device.
2. No memory – Another problem faced is that of less or no memory space available in the new phone thereby preventing all the contacts from getting transferred.
3. Compatibility issues – Many users complain that they are unable to find the right means to make the phones compatible and thereby fail to transfer contacts to and fro.
Learn more:
* How Do I Sync Android Calendar with iPhone?
* How to Transfer Contacts from Samsung to Samsung?
The Much-Needed Solution to Share Contacts between Sony and LG
We offer not one but 2 effective solutions for all these problems related to contact transfer between Song and LG devices which will make your life easier and take away all your worries related to the same:
Solution 1: Coolmuster Android Assistant – This is a great tool which helps a user to transfer contacts in his Sony phone to the computer and then export it to the LG mobile without any hassles. It is an one-stop Android managing software which can deal with all types of Android media and store it neatly in one place in your computer. In this case, once the data is store on the computer you can transfer it to the LG phone instantly.
It's really simple to use this Android assistant, and all you need to do is follow these three simple steps that will perhaps not take more than a few minutes to complete:
Step 1 – Connect your Sony phone with your computer and open the installed software.
Step 2 – Transfer all the contacts from the phone to the computer when asked to. The contacts get saved on the computer automatically.
Step 3 –Now connect the LG phone to the computer after disconnecting the Sony one and transfer the contacts from the computer to the LG phone window.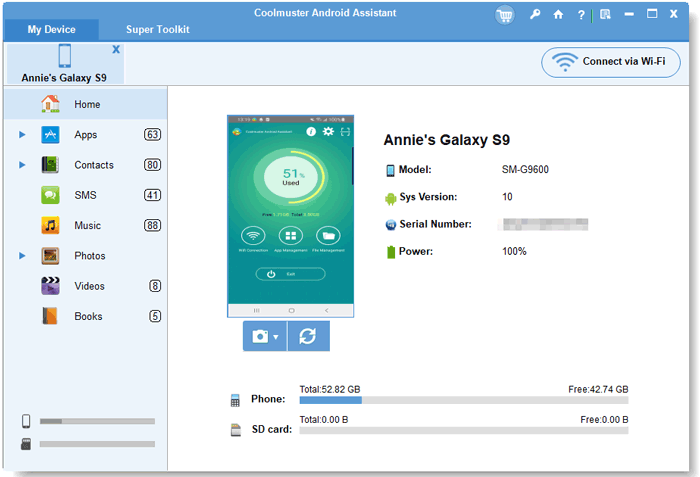 Solution 2: Coolmuster Mobile Transfer – Another great way to transfer contacts is by using Coolmuster Mobile Transfer which is an useful tool which helps users to directly move data from phones made by different manufacturers without losing any data in between. It is simple to use.
And you can repeat the process again, a bit differently:
Step 1 – Launch the installed software on the computer and connect both Sony and LG device to the computer simultaneously.
Step 2 – Select "Phone to Phone Transfer" mode to continue.
Step 3 – Select the data that you wish to transfer (in this case, contacts) and start the phone to phone transfer with the click of a button. Click "OK" to begin the file transfer process.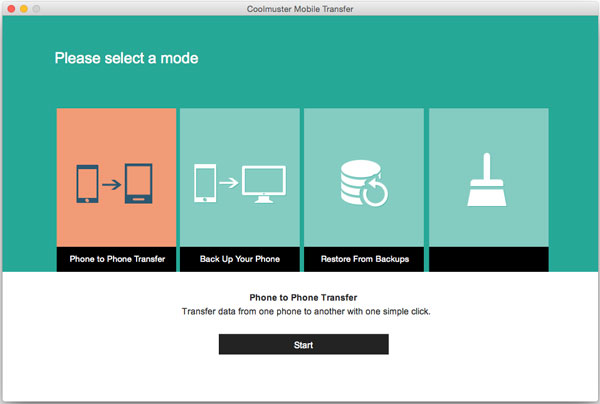 Most importantly, this Coolmuster Mobile Transfer software can not only support Android phones, but also suit iOS devices and Symbian devices. So you can also use this software to transfer data like media files between Android phone and iPhone if needed and wanted!
Related Articles:
Whether to Choose LG G5 or Samsung Galaxy S7
How to Sync Media Files between LG and HTC
Add a comment